Sponsored by Little Bee Books.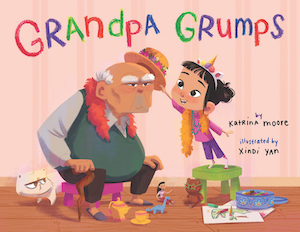 "Yan's cartoons have the look of modern animation; rendered in bright blended colors, they are sure to elicit giggles with their portrayals of Daisy's failed attempts to engage her grandfather…Comical and heartwarming, this title should spark discussions of relationships and understanding." — Kirkus
Happy Thursday, readers! I have passed another week of quarantine reading, working, watching television, and doing jigsaw puzzles. Which is really quite relaxing, until I remember the world outside. I have watched 504 episodes of The Simpsons since February, which is alarming, when I see it written out, lol. I have also been playing with the fur dragons and watching the wildlife in our backyard. This is pretty much the sum total of my self-quarantine activities. (Except for my new favorite phone game, Disney Emoji Blitz!)
Like the last few weeks, I have a little bit of book news for you today, and a few links to some things that might make you smile during this time. Also, here's where you can learn more about COVID-19 Updates from the Bookish World. We'll continue to update it regularly.
Whatever you are doing or watching or reading this week, I am sending you virtual hugs. This is hard, but we are doing what is necessary, and I'm so proud of us! I hope you are safe, and please remember to be kind to yourself and others. Thanks for subscribing, and I'll see you again on Monday! – xoxo, Liberty
Trivia question time! Broadway's Virginia Theatre was renamed in 2005 to what late author? (Scroll to the bottom for the answer.)
Deals, Reals, and Squeals!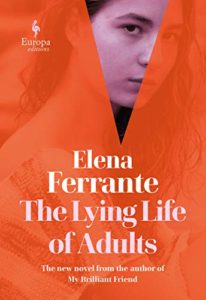 Here's a first listen of the upcoming Elena Ferrante novel, The Lying Life of Adults, being read by her translator, Ann Goldstein.
Here's the first look at Timothée Chalamet, Zendaya, Oscar Isaac, and more, in the new Dune adaptation.
LeVar Burton Reads will be part of Podapalooza, a benefit for COVID-19 relief.
In July of 2021, this game show host will release his memoir. (Who is Alex Trebek?)
Here's the cover reveal of On Fragile Waves by E. Lily Yu.
Lionsgate will stream four of its most popular films for free on YouTube for four consecutive Friday nights, starting with The Hunger Games. The films will be hosted by Jamie Lee Curtis and other celebrities.
Book Riot Recommends 
At Book Riot, I work on the New Books! email, the All the Books! podcast about new releases, and the Book Riot Insiders New Release Index. I am very fortunate to get to read a lot of upcoming titles, and learn about a lot of upcoming titles, and I'm delighted to share a couple with you each week so you can add them to your TBR! (It will now be books I loved on Mondays and books I'm excited to read on Thursdays. YAY, BOOKS!)
Excited to read: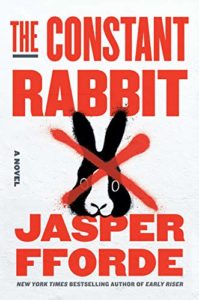 The Constant Rabbit: A Novel by Jasper Fforde (Viking, September 29)
The author of the amazing Thursday Next series and Early Riser, one of my recent favorites, has a new stand-alone novel coming about ANTHROPOMORPHIC HUMAN-SIZED RABBITS. I mean, I am already so excited, I could explode, and that's really all I know about it. It's a humans vs. giant rabbits novel set in the UK, a satire of sorts of politics and racism. I CAN'T WAIT. #TeamRabbit
What I'm reading this week.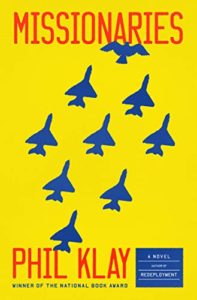 Missionaries: A Novel by Phil Klay
A Deadly Education (The Scholomance) by Naomi Novik  
A Good Marriage: A Novel by Kimberly McCreight  
When No One is Watching by Alyssa Cole  
The Eighth Life: for Brilka by Nino Haratischvili
And this is funny.
Oh, silly cat.
Song stuck in my head:
Some Postman by The Presidents of the United States
Happy things:
Here are a few things I enjoy that I thought you might like as well: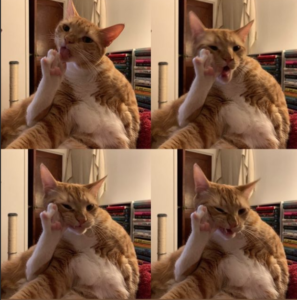 And a bonus cat picture! Zevon makes the most hilarious faces when he chews his toes.
Trivia answer: August Wilson.
You made it to the bottom! High five. Thanks for reading! – xo, L