Sponsored by The Malevolent Volume by Justin Phillip Reed, published by Coffee House Press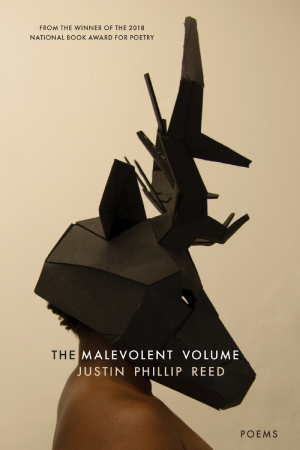 The Malevolent Volume is the highly anticipated new poetry collection from National Book Award winner Justin Phillip Reed.
Subverting celebrated classics of poetry and mythology and examining horrors from contemporary film and cultural fact, The Malevolent Volume explores the myths and transformations of Black being, on a continuum between the monstrous and the sublime. In these poems, Reed finds agency in the other-than-human identities assigned to those assaulted by savageries of the state. In doing so, he summons a retaliatory, counter violent Black spirit to revolt and to inhabit the revolting.