Sponsored by Flatiron Books, publisher of Miss Austen by Gill Hornby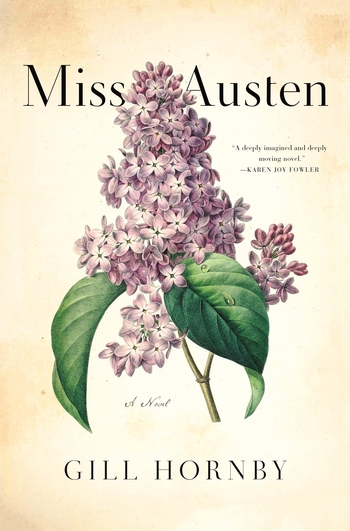 For fans of Jo Baker's Longbourn, a witty, wonderfully original novel about Cassandra Austen and her famous sister, Jane. Moving back and forth between the vicarage and Cassandra's vibrant memories of her years with Jane, interwoven with Jane's brilliantly reimagined lost letters, Miss Austen is the untold story of the most important person in Jane's life.
Welcome to Check Your Shelf, your guide to hopefully keeping you a little more sane during quarantine.
My cat almost logged me out of my video meeting this afternoon with his devious little toe beans. Thankfully my coworkers are all very understanding about kitty hijinks.
Here's the link to Book Riot's updated COVID coverage. 
And Here. We. Go.
---
Libraries & Librarians
News Updates
Cool Library Updates
Worth Reading
---
Book Adaptations in the News
Books & Authors in the News
Award News
Pop Cultured
Bookish Curiosities & Miscellaneous
On the Riot
---
Stay safe and healthy, friends. And wash those hands!
Katie McLain Horner, @kt_librarylady on Twitter. Currently reading Two Girls Down by Louisa Luna.