Sponsored by Harper Paperbacks.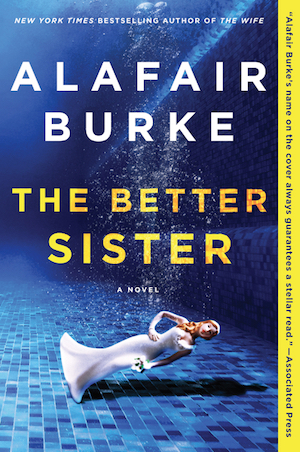 Keep your enemies close and your sister closer. From Alafair Burke—New York Times bestselling author of the runaway hit, The Wife—comes another twisty tale of domestic noir. When a prominent Manhattan lawyer is murdered, two estranged sisters—one the dead man's widow, the other his ex—must set aside mistrust and old resentments … but can they escape their past?
Hi mystery fans! We made it through another week and that is something to celebrate. I found you a fair amount of interesting things to click, a bunch of things to watch (HBO is giving non-subscribers free stuff to watch!), and awesome Kindle deals you should rush to if you haven't yet read.
From Book Riot And Around The Internet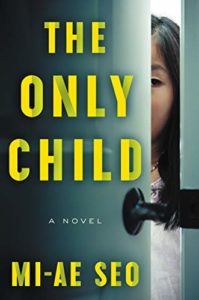 Five authors of Korean thrillers you should be reading, by Paula Woods
How I, the Parson of a Humble English Murder Village, Am Practicing Safe Social Distancing
10 Funny Mystery Authors Like Janet Evanovich
Here's author Mindy Mejia recommending some great reads
In conservative Poland, gay literary couple 'Maryla Szymiczkowa' are cutting a defiant path
36 Mystery and Thriller Recommendations Based on Pop Culture
Enter to Win a $250 Gift Card to Barnes and Noble!
News And Adaptations
Crime Writers Of Color has a new podcast hosted by author Robert Justice!
Our very own Rioter Tirzah Price has an upcoming Jane Austen murder mystery series starting withe Pride & Premeditation (Harper Teen, 2021)!
The Best British Murder Mystery Shows to Stream Right Now
18 Thriller TV Shows on Netflix That Will Keep You Deep in Suspense
Crime author Don Winslow teases novella collection Broken
COVID-19 Updates from the Bookish World
Watch Now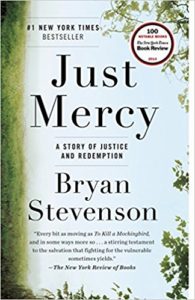 FOR FREE: HBO Is Making 39 Movies And Shows Available For Free In Case You Need Something To Watch (Great crime shows, including adaptations or ones with excellent book companions like Bad Blood (on Kindle deal below!); Just Mercy; Adnan's Story: The Search for Truth and Justice After Serial.)
Apple TV+: "On Friday, April 3, Apple TV+ releases all 10 episodes of the first season of its mystery-thriller "Home Before Dark." Inspired by the life of Hilde Lysiak, a young journalist who gained national notoriety at age nine when she scooped a local homicide case in her Pennsylvania hometown…" And Lysiak also has a children's book series based on her real-life journalist career: Hero Dog! (Hilde Cracks the Case #1) by Hilde Lysiak, Matthew Lysiak, Joanne Lew-Vriethoff (illustrations)
Reminder: Season 3 of Killing Eve (Based on Luke Jennings' series) returns Sunday, April 12 at 9 p.m. ET on BBC America and AMC!
Kindle Deals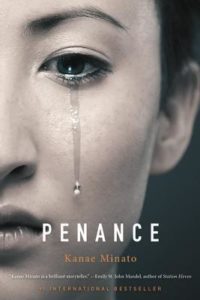 If you're a fan of character-driven crime fiction with a mystery: Penance by Kanae Minato, Philip Gabriel (Translator) is $4.99! (Review) (Sorry, I do not remember trigger warnings.)
And another Japanese crime fiction novel from an author whose entire catalog is worth reading: Grotesque by Natsuo Kirino, Rebecca Copeland (Translator) is $4.99! (Sorry, I do not remember trigger warnings.)
If you still haven't read it now is a great time: Big Little Lies by Liane Moriarty is $2.99! (I don't remember TWs but will say rape, PTSD, partner abuse.)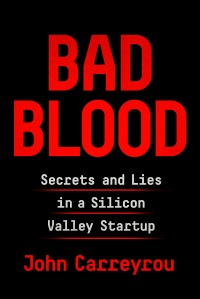 Here is a completely bananapants narrative nonfiction that I promise even if you have zero interest in any of the subject you won't be able to put it down: Bad Blood: Secrets and Lies in a Silicon Valley Startup
by John Carreyrou (Review) (TW: suicide)
Browse all the books recommended in Unusual Suspects previous newsletters on this shelf. See 2020 upcoming releases. An Unusual Suspects Pinterest board. Get Tailored Book Recommendations!
Until next time, keep investigating! In the meantime, come talk books with me on Twitter, Instagram, and Litsy–you can find me under Jamie Canavés.
If a mystery fan forwarded this newsletter to you and you'd like your very own you can sign up here.