Sponsored by Rakuten OverDrive.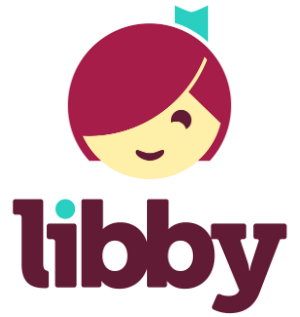 Did you know 160 million people in the United States don't have a library card? That means half the country can't discover the valuable programs and online services that libraries offer. That's why OverDrive developed the Instant Digital Card to connect readers with your digital collection as quickly, safely and cost-effectively as possible.
Hi Kid Lit Friends,
We are finally in April! I've heard from a few of you about how the stay-at-home orders have affected your family or workplace. Here are some of the great ideas I've heard:
From Candice at Deep River Library, a small town public library in Canada that is closed until April 5th: "We are doing what we can to support our community and patrons with curating online info and activities for them on our website, social media pages, and YouTube where we have some story times, book clubs, and archive videos."
From Jodie Rodriguez at Growing Book by Book: she says she has taken her homeschool book club online since they cannot meet in person. In addition, they are reading more audiobooks and sometimes take a drive in the car to get out of the house and listen to audiobooks. They also continue to do their monthly Family Dinner Book Club, where they read a book together, have a themed menu, talk about the book, and do some type of activity.
How are you incorporating reading and books into your socially distanced, quarantined home? Email me at KarinaBookRiot@gmail.com to let me know. I'll be collecting responses and sharing them each week.
April is Asian Pacific American Heritage Month in the United States. With the spread of COVID-19, there has also been a huge increase in reports of harassment and even assault in places with large communities of Asian Americans. To counter this, let's lift up voices in Asian Pacific American communities. Next week I'll give you some recommendations for new middle grade books by Asian Pacific American authors, but today let's chat about picture books!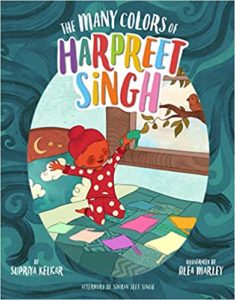 The Many Colors of Harpreet Singh by Supriya Kelkar, illustrated by Alea Marley, is a lovely picture book about emotions and change. Harpreet Singh has a different color for every mood and occasion, from pink for dancing to bhangra beats to red for courage. He especially takes care with his patka—his turban—smoothing it out and making sure it always matches his outfit. But when they move to a snowy city, all he wants is to be invisible. Will he ever feel a happy sunny yellow again?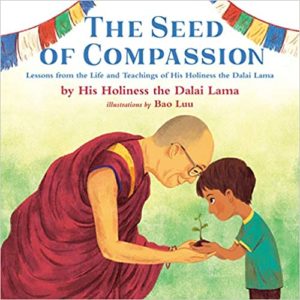 The Seed of Compassion: Lessons from the Life and Teachings of His Holiness the Dalai Lama by the Dalai Lama, illustrated by Bao Luu, is the first time His Holiness the Dalai Lama has shared about his childhood. Growing up, he was Lhamo Thondup. In a small village in Tibet, his mother was his first great teacher of compassion. In everyday moments from his childhood, young readers begin to see that important lessons are all around us, and that they, too, can grow to truly understand them.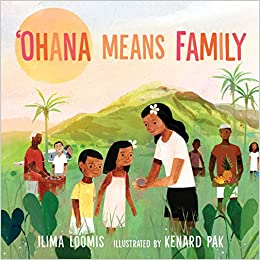 Ohana Means Family by Ilima Loomis, illustrated by Kenard Pak, is a wonderful picture book that gives homage to kalo, a cornerstone of the culture and livelihood of the Hawaiian people. The story depicts kalo's embodiment of the strong connection between land, water, air, sun, and the people. The words and illustrations come together in a beautiful book that demonstrates how family is connected.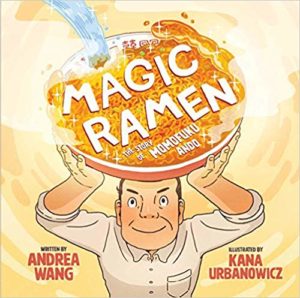 Magic Ramen by Andrea Wang, illustrated by Kana Urbanowicz, is a book I've mentioned before, but I thought I would bring it up again because I loved it so much! This book tells the story of when Momofuku Ando spotted the long lines for a simple bowl of ramen following World War II. Every day, Momofuku Ando would retire to his lab–a little shed in his backyard. For years, he'd dreamed about making a new kind of ramen noodle soup that was quick, convenient, and tasty for the hungry people he'd seen in line for a bowl on the black market following World War II. Peace follows from a full stomach, he believed. Day after day, Ando experimented. Night after night, he failed. But Ando kept experimenting.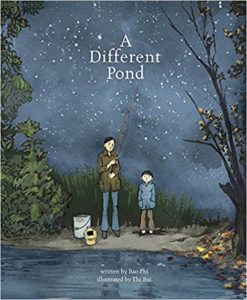 And finally, Caldecott Honor book A Different Pond by Bao Phi, illustrated by Thi Bui, is one of my favorite picture books. The story begins with a young boy and his father leaving early in the morning to go fishing. What they catch determines whether they will have food for the day. It is a look into the hardships faced by an immigrant family trying to find ways to survive.
What are you reading these days? Let me know! Find me on Twitter at @KarinaYanGlaser, on Instagram at @KarinaIsReadingAndWriting, or email me at KarinaBookRiot@gmail.com.
Until next time!
Karina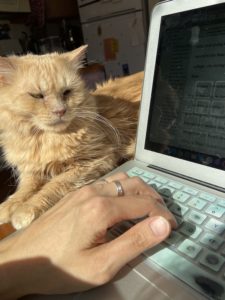 *If this e-mail was forwarded to you, follow this link to subscribe to "The Kids Are All Right" newsletter and other fabulous Book Riot newsletters for your own customized e-mail delivery. Thank you!*