Sponsored by Familius. Helping Families be Happy.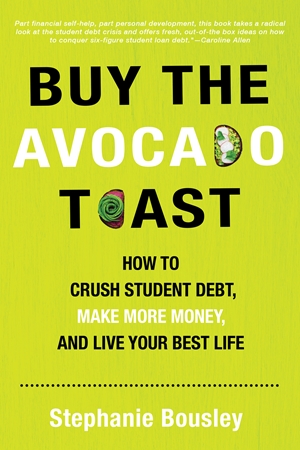 Traditional advice for battling overwhelming student debt ("Get a side gig! No more lattes!") over-simplifies the problem and forces guilt upon anyone who is trying to improve their finances and enjoy life at the same time. Only someone who has conquered a similar struggle can empathize and advise the next round of debt warriors. In Buy the Avocado Toast, Stephanie Bousley shares lessons learned through battling her almost $300,000 in student debt. She teaches readers how to pay off debt, save for retirement, pursue their best lives, and simultaneously increase their net worth and self-worth. #BuytheAvocadoToast.
Welcome to Read This Book, a weekly newsletter where I recommend one book that I think you absolutely must read. The books will vary across genre and age category to include new releases, backlist titles, and classics. If you're ready to explode your TBR, buckle up!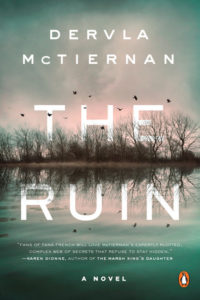 This week's pick is The Ruin by Dervla McTiernan.
Content warning: child abuse, murder, assault
Last week we received the very welcome news that a new Tana French novel called The Searcher will be hitting shelves this fall, and I couldn't be more thrilled–I love her atmospheric Irish mysteries. My love of French is what drove me to seek out more Irish mysteries, which is how I discovered Dervla McTiernan's books! Her mysteries have been helping me ease the wait time in between French's releases.
The Ruin is McTiernan's debut novel, and it introduces us to Cormac Reilly, a detective who has relocated from Dublin to Galway to be with his girlfriend, Emma. While Emma has her dream job, Reilly's work situation is less than ideal–he's stuck on cold cases, and he can't figure out why his new coworkers seem to have it in for him. But when a recent suicide death reveals a startling connection to a death and disappearance that Reilly worked as a rookie, his interest is piqued. Especially when the victim's girlfriend claims he wasn't suicidal. And then when the victim's missing sister makes a surprise appearance, everyone is pointing fingers, but only Reilly can get to the truth.
This is a mystery with real presence–the setting and heavy suspicions that follow most of the characters really heighten the tension. Cormac Reilly is a steady, reliable, likable protagonist, even though he's not without his faults. The book is told mainly through his perspective, but McTiernan also seamlessly slips into the points of view of a handful of other characters surrounding the mystery, giving the reader a wider view of the story. The unraveling of this mystery is also very much dependent on the strengths, pitfalls, and hang ups of the characters investigating, and everyone has their own motivations and secrets. And yet for a mystery that starts with a cold case, much of the action and high stakes are very real and in the present, and McTiernan threw a couple of twists that I certainly didn't see coming! I definitely recommend this book for Tana French fans, but also Jane Harper fans and to anyone who enjoys character-driven procedurals!
McTiernan has written two other books about Cormac Reilly, but you'll want to read these books in order! Start with The Ruin, follow up with The Scholar, and then look for The Good Turn. It's out now in Australia and the UK, but no U.S. release date yet, much to my eternal disappointment. (I'm still crossing my fingers for a fall 2020 release!)
And if you're looking for one place to stay up to date on the effects of COVID-19 on the book world, we've got a story stream for you.
Be safe, and happy reading!
Tirzah
Find me on Book Riot, the Insiders Read Harder podcast, All the Books, and Twitter.
If someone forwarded this newsletter to you, click here to subscribe.