Sponsored by Dynamite Entertainment.
Got a problem? He can fix it. He thought he'd seen the last of the Rakoshi, but one has survived. A particularly cunning and deadly Rakosh known to Jack as Scar-Lip. Now, Jack faces the fights of his life as he seeks to end the creature once and for all, before it ends him!
Hello mystery fans! I've got some distractions for you in the form of a bunch of interesting clickable things, Kindle deals, and something excellent to watch. I also added some things that made me happy this week in case they too bring you a little bit of joy.
From Book Riot And Around The Internet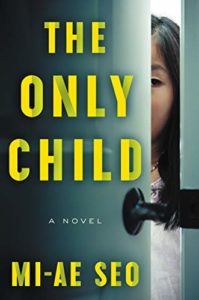 Rincey and Katie are back to squeal about a new Tana French coming, small press mystery books, and lots of other mystery related things on Read or Dead.
5 Crime Novels Where the Crime Is Beside the Point
The Complex Trauma Bond at the Heart of MY DARK VANESSA
A Disability Rights Perspective on Lisbeth Salander
We're celebrating 100 years of Agatha Christie stories with a host of activities and events for readers, viewers, listeners and fans.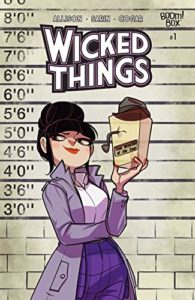 Wicked Things: Every Easter Egg Hidden in the Murder Mystery Debut
14 spy movies on Netflix that will keep you happy until 'No Time to Die' comes out
In this mystery-thriller, the protagonist dodges smugglers to return a precious relic to the historical Indian monument where it belongs
Our Obsession with Beautiful Dead Girls Is Keeping Us from Addressing Domestic Violence
Listening Pathways: Ramon de Ocampo
7 Thrillers About Female Ambition
Barnes & Noble with some excellent mystery & crime book picks for their April book of the month picks!
News And Adaptations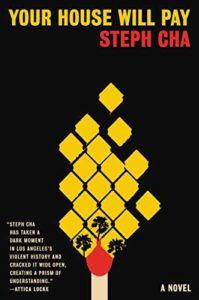 The L.A. Times Book Club goes virtual with L.A. noir authors
'Killing Eve' Season 3 Premiere Moved Up By Two Weeks
(It stars Christian Slater and Amanda Peet so I'm automatically in.) The dark new trailer for Season 2 of 'Dirty John' has arrived
'Grim Sleeper' serial killer Lonnie Franklin Jr. found dead in prison cell (Recommend reading The Grim Sleeper: The Lost Women of South Central by Christine Pelisek)
Updated scroll on COVID-19 news and posts–including Dolly Parton reading to us.
Not book related but 100% for mystery fans and there are no rules right now!
Elliot Stabler (from SVU!) is getting his own upcoming series!
Take a Virtual Tour of the Winchester Mystery House, Sans Ghosts
Watch Now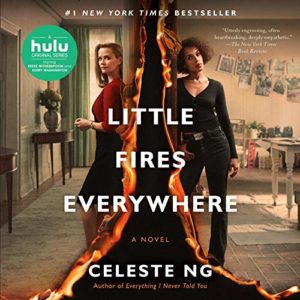 Little Fires Everywhere is a Hulu limited series adaptation of Celeste Ng's novel. Ng writes great novels that walk this beautiful line between contemporary and mystery and/or crime. The story starts with a family house fire, the youngest child accused and then we go back a bit in time to see how we got there and who is responsible and why. And one of the writers on the series is the excellent crime writer Attica Locke (if you've yet to read Bluebird, Bluebird you're missing out!). Seriously, the show's writing and acting is chef's kiss so far.
Kindle Deals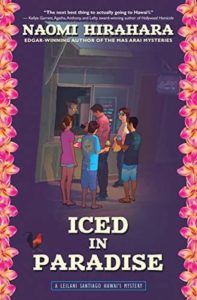 If you're looking for a great mystery set in Hawai'i and a great escape right now: Iced in Paradise (Leilani Santiago Hawai'i Mystery) by Naomi Hirahara is $5.98! (Review) (TW addiction/ sick parent/ past stalking incident mentioned)
If you're looking for a character driven psychological mystery: Remember by Patricia Shanae Smith is $4.99! (Review) (TW alcoholism/ social anxiety, panic attacks, agoraphobia, PTSD, on page/ past suicide mentioned)
And if you're looking for a historical spy novel unlike the others: Who Is Vera Kelly? (Vera Kelly #1) by Rosalie Knecht is $2.99!
Things That Made Me Happy This Week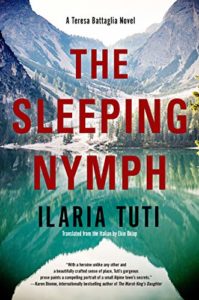 The sequel to Flowers Over The Inferno (a great Italian procedural–Review) is forthcoming this year: The Sleeping Nymph by Ilaria Tut!
Liberty pointed me in the direction of an app game Disney Emoji Blitz which my brain has found very soothing and makes my heart happy.
The third season of Man Like Mobeen is now on Netflix!
Browse all the books recommended in Unusual Suspects previous newsletters on this shelf. See 2020 upcoming releases. An Unusual Suspects Pinterest board. Get Tailored Book Recommendations!
Until next time, keep investigating! In the meantime, come talk books with me on Twitter, Instagram, and Litsy–you can find me under Jamie Canavés.
If a mystery fan forwarded this newsletter to you and you'd like your very own you can sign up here.