Sponsored by our giveaway of a $250 gift card to Barnes and Noble! Enter here.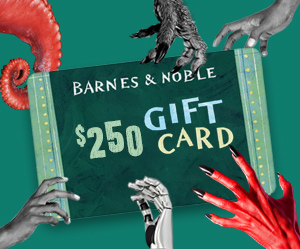 We're giving away a $250 gift card to Barnes and Noble. To enter, just sign up for our Giveaways newsletter and be alerted when we're giving away free books! Enter to win here.
It's Thursday. It's been less than a week. How are you all doing? Hanging in there? Reading at all? I keep starting books and setting them aside, but I will finish the book I'm working on because it's delightful and I won't let my own brain keep me down.
Over on Book Riot
Book Riot is maintaining all of the stories coming through related to the bookworld and COVID-19 in a single story stream.
Romance tropes, get your romance tropes here.
Have you put all of these spring romances on your list?
I love a good reality TV romance. Have you read any of these?
And you could win a copy of Red, White & Royal Blue between now and April 30.
Deals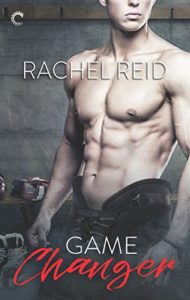 There are no sports right now except roomba curling and marble racing, but sports romances are forever. If you haven't started reading Rachel Reid's steamy and delicious hockey series, Game Changer is 1.99 right now. I accidentally skipped over this one and went straight to Heated Rivalry (which is 4.99, still a good deal), but the first Amazon review's title is "fluffalufagus" so I'm very much down to check it out. I have to include a CW for a closeted protagonist who isn't ready to bring his new relationship out into the open, though.
New Books!

Man, it's a good week to be stuck inside. I have been working very hard to make sure I work my full day instead of sneaking in snatches of this week's new releases.
American Sweethearts
Adriana Herrera
The fourth and final book in the Dreamer series, this is the first one that features a couple of different genders. Juan Pablo, or JuanPa, has loved Pris for a long time. About as long as they've been friends. But they've tried and failed at being in a relationship, and neither sees it happening for real. But when they end up together in paradise, the passion and potential are both there. There's just the question of where they can go from there.
An Heiress to Remember
Maya Rodale
In a story older than Macy's and Gimble's, two Gilded-Age department store owners butt heads…and other things. Beatrice is doing her best to turn things around for her family's bankrupt department store, looking to turn it into the Place To Go in Manhattan, but Wes will do anything to make his department store empire the best, including buy Beatrice's family business in an act of vengeance. But when the two meet again after their possible love was ripped away from them at a young age, they find themselves fighting by day and…well. You know.
Others that should be on your radar:
Keeping Miss Kalila by Tara Frejas
Lord Holt Takes a Bride by Vivienne Lorret
Controlled Chaos by Christina C. Jones
Badger to the Bone by Shelly Laurenston
The Essence of Perfection by Nita Brooks
Bears Behaving Badly by MaryJanice Davidson (whole new series!)
Hostile Pursuit by Juno Rushdan (Her Harlequin debut!)
The Flapper's Fake Fiance by Lauri Robinson (What?! Roaring twenties fake engagement story?!)
Fire in his Chaos by Ruby Dixon
Dear Enemy by Kristen Callihan
Been There Done That by Hope Ellis
Queen of Barrakesch by Delaney Diamond
Move Your Body by Stephanie Nicole Norris (Part of a new collection by a lot of awesome names called Carnivale Collection)
As usual, catch me on Twitter @jessisreading or Instagram @jess_is_reading, or send me an email at wheninromance@bookriot.com if you've got feedback, bookrecs, or just want to say hi!