Sponsored by our giveaway of a $250 gift card to Barnes and Noble! Enter here.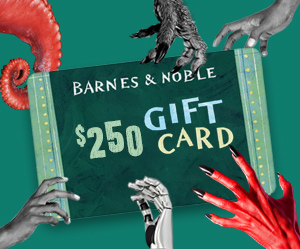 We're giving away a $250 gift card to Barnes and Noble. To enter, just sign up for our Giveaways newsletter and be alerted when we're giving away free books! Enter to win here.
Hi mystery fans! The decade that was March is finally over and I am here to put a bunch of April releases on your radar. I'm doing my best to keep track and note when publishing dates change (this is going to happen a lot due to the current circumstances), but some books may fall through the cracks so be patient with me–and publishing. Now to get our mystery on! (📚= I've read and recommend; 📖= currently reading and enjoying.)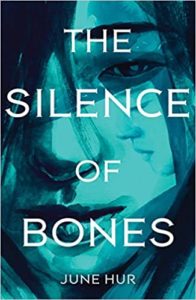 The Silence of Bones by June Hur: 📖 Here's a historical mystery I'm really enjoying. It's set in the 1800 Joseon dynasty and follows sixteen-year-old Seol who is indentured to a young inspector trying to solve a politically charged murder of a noblewoman–a law doesn't allow men to touch women they're not related to, so Seol must do female arrests and move female bodies.
Something She's Not Telling Us by Darcey Bell: The author of A Simple Favor has a new family drama thriller to inhale with some devious sounding ladies!
Death of an American Beauty (Jane Prescott #3) by Mariah Fredericks: 📖 One of my favorite historical mysteries is back. Set in early 1900s New York and following lady's maid Jane Prescott. This series has a great balance of mystery and interesting historical moments with a great lead character.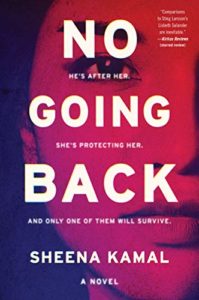 No Going Back (Nora Watts #3) by Sheena Kamal: If you're a fan of the "unlikable" ladies, PIs, and mysteries that have intense scenes, and thriller endings you should definitely be following Nora Watts, the human lie detector whose past is always just around the corner.
The Paris Mysteries by Edgar Allan Poe: Have you ever read some of the Edgar Allan Poe short stories that have been credited with inventing the detective genre? Now's your chance!
Little Secrets by Jennifer Hillier: The Jar of Hearts author is back with a new thriller! What happens when a mother finds out her husband is having an affair with the woman who may have kidnapped her son?!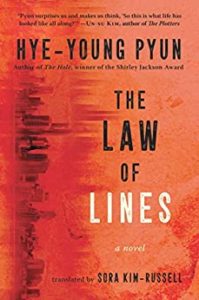 The Law of Lines by Hye-Young Pyun, Sora Kim-Russell (Translator): From the author of the slow-burn horror novel The Hole! A daughter doesn't believe inspectors that an explosive fire was a suicide so she sets out to find the culprit and get revenge!
Strike Me Down by Mindy Mejia: The author of Leave No Trace is back with another thriller! This time we have a forensic accountant who tracks down thieves tasked with finding stolen prize money–expect secrets and twists!
Death in Her Hands by Ottessa Moshfegh: 📖 A suspense novel that feels like a stream of conscious (so far at least) about an elderly woman walking her dog who finds a cryptic note: "Her name was Magda. Nobody will ever know who killed her. It wasn't me. Here is her dead body."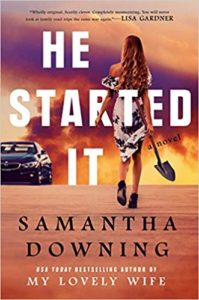 He Started It by Samantha Downing: 📚 From the author of My Lovely Wife! A wickedly fun ride! And the only print read recently to hold my attention and help me escape. Three siblings must retrace the road trip they took with their grandad as kids with his ashes in order to get their inheritance. They're all a-holes, there are stipulations like you can't get arrested, and you better believe there are secrets! (This still has an April release date on Goodreads/Amazon but PRH site is showing July 28.) (TW past partner abuse discussed/ discussion of pedophile, not detailed nor graphic)
After She Wrote Him by Sulari Gentill: This sounds like an inventive mindfork of the mystery genre. Madeleine d'Leon is writing a book about the fictional character Edward McGinnity but Edward McGinnity has just come up with his next book lead: Madeleine d'Leon. So who is the author and who is the created character?…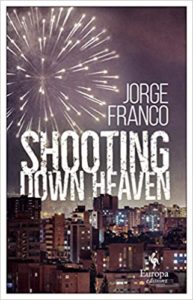 Shooting Down Heaven by Jorge Franco, Andrea Rosenberg (Translator): I'm really excited about this novel which follows a group of now adults who were raised in the '90s by Colombias most dangerous drug cartels.
The Truth About Keeping Secrets by Savannah Brown: The only psychiatrist in a small Ohio town dies leaving his daughter to solve the mystery of his crash, starting with why the homecoming queen is at his funeral…
Final Judgment (Samantha Brinkman #4) by Marcia Clark: The newest in this lawyer behaving like a private eye mystery series perfect for fans of fun and entertaining legal shows. (Yes, that Marcia Clark.)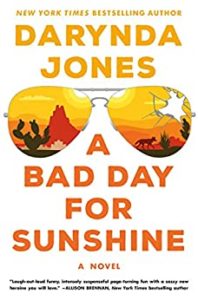 A Bad Day for Sunshine (Sunshine Vicram #1) by Darynda Jones: Here's a romantic mystery with a hunky US Marshall, kidnapper on the loose, and a returned-to-small-town elected sheriff, set in New Mexico!
The Split by Sharon J. Bolton: Author of The Craftsman is back with a standalone thriller! A woman hiding from her ex, just released from prison, is afraid that even on the remote island South Georgia she can't stay hidden and safe…
The Closer You Get by Mary Torjussen: The author of Gone Without A Trace is back with a psychological suspense! Coworkers fall in love and decide to leave their spouses for each other, but only one shows up at their meeting place. And then weird things start to happen…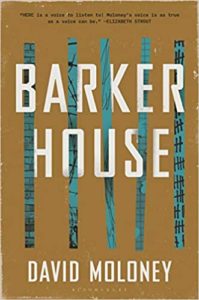 Barker House by David Moloney: A novel that follows a bunch of correctional officers over the course of one year in New Hampshire.
Browse all the books recommended in Unusual Suspects previous newsletters on this shelf. See 2020 upcoming releases. An Unusual Suspects Pinterest board. Get Tailored Book Recommendations!
Until next time, keep investigating! In the meantime, come talk books with me on Twitter, Instagram, and Litsy–you can find me under Jamie Canavés.
If a mystery fan forwarded this newsletter to you and you'd like your very own you can sign up here.