Sponsored by our $50 Barnes and Noble giveaway! Enter here!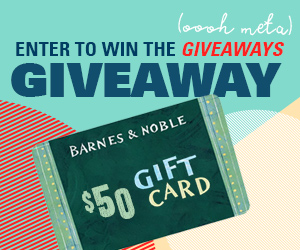 We're giving away a $50 gift card to Barnes and Noble to one lucky reader. Enter here (and don't forget to send us pics of your book stack if you win!).
Is everyone staying safe and warm and caring for themselves and maybe reordering their bookshelves? Ok great, let's jump into new nonfiction releases for the week: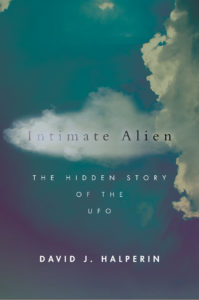 Intimate Alien: The Hidden Story of the UFO by David J. Halperin. So. Ok, hear me out. It's published by Stanford University Press, and looks at "what [UFOs] tell us about ourselves as individuals, as a culture, and as a species." Which is neat! Especially because we should all currently spend some time looking at the world like it's a slight-of-hand magician that is very obviously holding something giant in its right hand, but we are gonna force ourselves to look at the left one for a bit, because we need a break. Maybe we should all just spend some time thinking about UFOs.
Unworthy Republic: The Dispossession of Native Americans and the Road to Indian Territory by Claudio Saunt. So maybe you want to think about another tragedy, but one like, far removed in subject matter from this current situation. I used to study American disasters so much, my mom said if I ever got married, it would be on "some tragedy boat." If you'd like to cathartically exorcise your emotions, check this out! It looks into how Native American "expulsion became national policy and describes the chaotic and deadly results of the operation to deport 80,000 men, women, and children." This was in 1830 under the presidency of Andrew Jackson. Just wanted to highlight that.
The Office: The Untold Story of the Greatest Sitcom of the 2000s: An Oral History by Andy Greene. I am having an absolutely lovely time with this book. It goes from the idea of The Office in the UK to it being brought to America, its rocky start, and subsequent extreme success. Greene interviewed everybody for this book. Like most of America, I'm a massive Office fan, and this book couldn't have come at a better time. If you want a total distraction, then here y'go.
Save Yourself: Essays by Cameron Esposito. Chicago comic Esposito spends this memoir telling her story up to the "big break" of moving to LA. So you learn about her childhood, becoming a comedian, coming out, and more.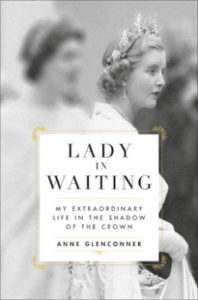 Lady in Waiting: My Extraordinary Life in the Shadow of the Crown by Anne Glenconner. I requested this galley and was denied, presumably because my parents were in trade. So I can't attest to its goodness, but Glenconner was lady-in-waiting to Princess Margaret, who we all know was a real piece of work, so presumably it is at least fun. I usually hold some level of skepticism about tell-all books, but Glenconner is 87-years-old, so maybe she just feels (rightly) like people would be interested in her perspective about a very famous family.
Backlist Pairings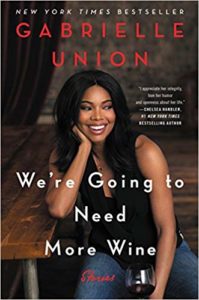 We're Going to Need More Wine: Stories That Are Funny, Complicated, and True by Gabrielle Union. Nominated for the NAACP Image Award for Outstanding Literary Work, which is awesome, early 2000s icon Union uses her memoir to tackle "power, color, gender, feminism, and fame." She shares what it was like growing up in white California suburbia and then spending summers with her black relatives in Nebraska, coping with crushes, puberty, and the divorce of her parents, and more. This somehow hasn't been on my to-read list, but it is now.
The Heartbeat of Wounded Knee: Native America from 1890 to the Present by David Treuer. Historian Treuer wrote this as a counterpoint to Dee Brown's well-known Bury My Heart at Wounded Knee. He is emphatic about Native American history not ending with the Wounded Knee Massacre of 1890, and he tells that story here. It was a finalist for the National Book Award and on the Carnegie Award longlist.
Stay inside if you can, nonfictionites. Wash your hands, Clorox-wipe your phone, and read read read (while also taking a break to prevent eye strain!). If you are so inclined, check out COVID-19 Updates from the Bookish World. As always, you can find me on Twitter @itsalicetime and co-hosting the For Real podcast with Kim here at Book Riot. Until next time! Enjoy those facts, fellow nerds.