Sponsored by Medusa's Daughters: Magic and Monstrosity from Women Writers.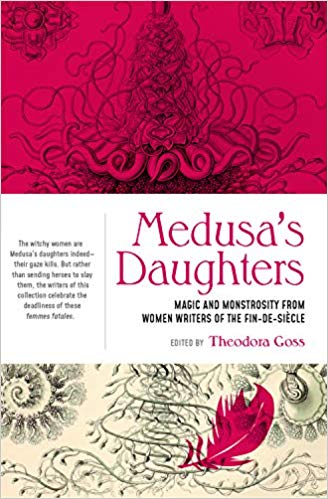 tk
Bookmobiles As Free WiFi Trucks
While many Americans are social distancing by staying home during the COVID-19 pandemic and streaming TV and surfing the internet, that is a luxury that at least 21.3 million Americans don't have (the number is probably double) because they don't have internet. The American Library Association wants the FCC to allow libraries to turn "16,557 public libraries into free, communal broadband Wi-Fi hotspots" allowing access to broadband to then be extended into communities that have none. ALA is needing permission because "libraries were worried that the Trump FCC—which has taken aim at the program in recent years—would penalize them for extending broadband access to users that are technically not on library property."
"Men At Some Time Are Masters Of Their Fates"
The Globe, an Elizabethan playhouse replica where Shakespeare's plays are performed, has had to close to the public like so many businesses during this time. However, they recorded many of their productions over the past decade and, thus, you can now rent or buy performances of their Shakespeare plays. You're entertained and the theater gets some financial help.
It's All Going Virtual
Wordplay is a book festival that was scheduled for Minneapolis in May but will now take place in April and May virtually. 100+ authors/participants are still on board (including some of our favorites!): "We're going to be doing live video conversations, podcasts, visual arts, author Q&As, playlists, social media takeovers, and other creative content. So, folks will be able to access it a lot of ways."