Sponsored by My Way to You by Catherine Bybee.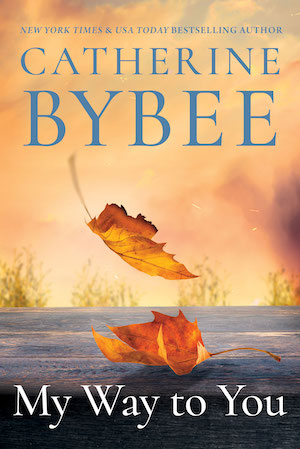 tk
Frankie Shaw To Direct T Kira Madden's 'Long Live' Memoir
Good news for fans of Long Live the Tribe of Fatherless Girls by T Kira Madden! Frankie Shaw will be directing the movie, and producers are attached. "T Kira's story is a lesson in radical self-acceptance, an open-hearted love letter to our pain and our mistakes, and proof that while we are fundamentally shaped by our trauma, it does not have to define us," Shaw says. Madden will write the screenplay.
Free Comic Book Day Has Been Postponed Amid Coronavirus Outbreak
It's a bummer, but Diamond Comic Distributors have decided to postpone Free Comic Book Day, a nationwide event that traditionally occurs the first Saturday in May. "The severity and timing of the impact of the COVID-19 virus can't be predicted with any certainty, but the safety of our retailer partners and comic book fans is too important to risk," says Diamond. No new date has been set yet, but consider this a reminder to support your local comic shop online and from a safe distance during these tough times.
How Hilary Mantel Became A Publishing Phenomenon
This article's title may be a little misleading as it doesn't really dive deep into explaining how Hilary Mantel's Wolf Hall trilogy got as famous as it is, but it does reveal some interesting details about sales numbers for her latest release, The Mirror & the Light, and compares them with other big literary releases. Spoiler: Female-written literary bestsellers have sold more than some literary bestsellers written by men!