Sponsored by our $50 Barnes and Noble giveaway! Enter here!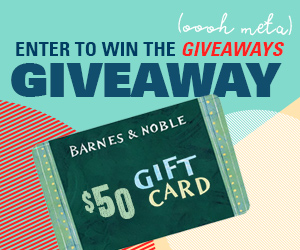 tk
Rufus Sewell Reads To Us In Cozy Sweater
Rufus Sewell has blessed us by reading one of Shel Silverstein's poems from Every Thing on It while wearing a cozy sweater. Your move, Chris Evans, your move.
Bedtime Bonnet
After Nancy Redd's three-year-old daughter didn't want to wear a bonnet to bed, because she associated it with being old, Redd decided to write a children's book: Bedtime Bonnet. "Du-rags, silk scarves, wave caps, and doobie wraps are all represented in its pages. Redd wanted to transfer her love of the self-care ritual onto her little girl and children around the world." Beautiful!
Yes, Please
Gabby Rivera's awesome novel, Juliet Takes a Breath, about a young adult finding her voice and place in the world is going to be a graphic novel! Publishing this November (so far away!), with art and color by Celia Moscote and James Fenner, Rivera says "Get ready for a Juliet Milagros Palante that's gayer, chubbier, and more confident than ever before." We've been ready!