Sponsored by Book Riot's round-up of our favorite books of the year so far!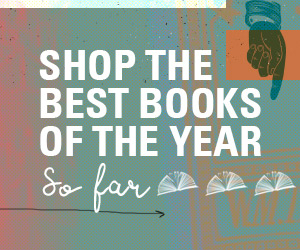 We're keeping a running list of our favorite books of the year as they come out! Check them out on our Amazon storefront.
Hi, nonfiction fans! Reporting to you from my bunker in Chicago with dwindling Coca-Cola supplies, but staying strong nonetheless. Wow, things are happening in the world. With that in mind, I put together some quarantine reads for today, which I'm defining as "books you maybe always meant to get around to but you never had the time." Well, friends, the time is now. Here we go: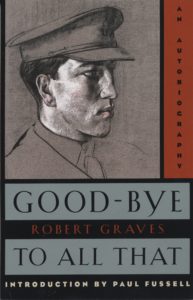 Good-Bye to All That by Robert Graves. I've been meaning to read this for some time. Poet Graves wrote this memoir in 1929, and the "unsentimental and frequently comic treatment of the banalities and intensities of the life of a British army officer in the First World War gave Graves fame." If you're interested in what can happen after a major event changes a society, here you go.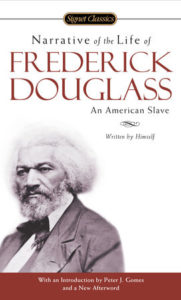 Narrative of the Life of Frederick Douglass, an American Slave by Frederick Douglass. If you had to read this in high school (I did), then I suggest a re-read as an adult. Douglass was a social justice powerhouse in the 19th century, fighting not only for the rights of African Americans, but for women's suffrage. He attended the Seneca Falls Convention of 1848 and was friends with Abraham Lincoln. His 1845 memoir was so popular that it's still in print today. It's a pretty quick read too, so, bonus points.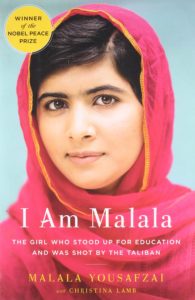 I Am Malala: The Story of the Girl Who Stood Up for Education and Was Shot by the Taliban by Malala Yousafzai and Christina Lamb. Oh man, I have been wanting to read this for a while, but I tend to forget about very popular memoirs because my jam is extremely specific 19th century historical reads, like "Bostonian Thimble Makers: 1845-1862." But I started this once and loved it, so my plan is to quarantine-read it. Yousafzai is clearly an inspirational figure of our time and is doing more than her share of the work that we should all be taking part in.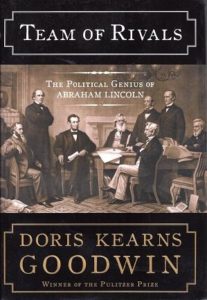 Team of Rivals: The Political Genius of Abraham Lincoln by Doris Kearns Goodwin. I haven't read a single book about Lincoln, and I feel like I…keep meaning to? So this extremely well-regarded book is one for the #QuarantineReads list. Kearns Goodwin's thesis is that Lincoln's success was because "he possessed an extraordinary ability to put himself in the place of other men, to experience what they were feeling, to understand their motives and desires." Empathy! How novel.
Stay inside if you can, nonfictionites. Wash your hands, Clorox-wipe your phone, and read read read (while also taking a break to prevent eye strain!). If you are so inclined, check out COVID-19 Updates from the Bookish World. As always, you can find me on Twitter @itsalicetime and co-hosting the For Real podcast with Kim here at Book Riot. Until next time! Enjoy those facts, fellow nerds.