Sponsored by our $50 Barnes and Noble giveaway! Enter here!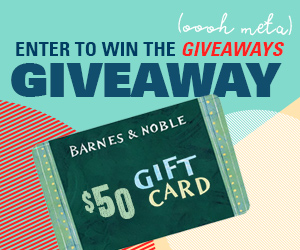 tk
Amy Adams Joins IG For Bookish Project
In an effort to help Save the Children and Share Our Strength's No Kid Hungry campaign, actresses Amy Adams and Jennifer Garner have teamed up with children's publisher Scholastic to launch #SaveWithStories. They'll be posting videos on Instagram and Facebook of celebrities reading children's books to help drive donations to Save the Children and No Kid Hungry, since many kids unable to go to school during the current coronavirus outbreak are missing out on education, and also a school meal they rely on and need.
We're Now Getting Movie Theater Movies At Home
Kind of hard to go to the movies when we're social distancing, so Universal Pictures has decided to make movies currently in theaters available on demand. You can watch adaptations like Emma and The Invisible Man for the rental fee of $19.99 starting on Friday on Apple, Amazon, Sky, and Comcast.
Peru's Nobel Literature Laureate VS China
Peruvian author, and Nobel literature laureate, Mario Vargas Llosa used his mighty pen to write an article in Spain's El Pais newspaper where he opined that if China had been a democracy instead of a dictatorship, the coronavirus would not have spread the way it did. China's embassy responded, calling on Llosa "as a public figure, not to spread irresponsible and prejudiced opinions that serve no purpose."