Sponsored by Starscape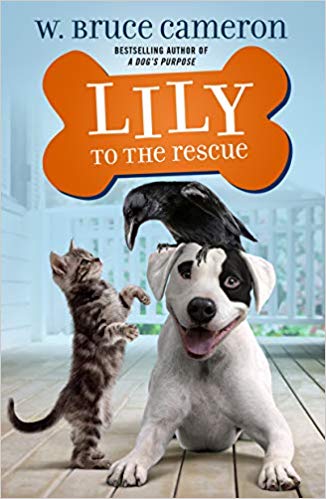 An irresistible chapter book series from New York Times bestselling author, W. Bruce Cameron!
Lily lives with her girl, Maggie Rose. Once a stray, Lily was rescued by the kind people at the animal shelter run by Maggie Rose's mom. Now she has a very important purpose: to rescue other animals in trouble.
In Lily to the Rescue, Lily meets a crow with a broken wing, so she and Maggie Rose take the crow home to Mom. But when the crow starts to become too tame, some unexpected problems arise. It's Lily to the rescue!
Hello readers!
It's time for your weekly pick of new children's book releases. I think the theme for this week is taking back control of your life. It's easy to forget in these complicated days that young people are exposed to as much media as adults and need support in understanding that. It's also easy to forget that all of that needs managing alongside the difficulty that is life and all it already entails.
So here we are with some books that explore all of that. They talk about power, agency, activism, and finding control of your own destiny. Let's celebrate that – and hit me up on social media with anything that you think deserves a backlist bump for next week. I'd love to hear your thoughts!
Stand up, Yumi Chung! by Jessica Kim
Look at that super cute cover! This is all about aspiring stand-up comedian Yumi Chung. She's got a lot of material for her Netflix special–she just needs the confidence and a special comedy camp might just give her that. The only problem is that they all think she's a girl called Kay Nakamura, and Yumi doesn't tell them the truth…
A coming of age story wrapped up in a deliciously entertaining package, this is full of up to date pop culture references and a whole lot of fun.
Silverworld by Diana Abu-Jaber
Sami's Lebanese grandmother, Sitti, is ill. Her family think she should be in a nursing home, but Sami doesn't think that's she's unwell at all. Trying to help, she casts a spell from her grandmother's charm book and falls into Silverworld – an enchanted world that might just hold the secret to Sitti's illness.
A story full of Lebanese culture, drawing on rich seams of fantasy and real-world issues such as family illness, Silverworld is a potent story of a girl fighting to save her family and so much more.
A Whale of a Mistake by Ioana Hobai
Mistakes can feel overwhelming, right? It's difficult enough to deal with them as adults, let alone as children. A Whale of a Mistake teaches us that there are as many mistakes as stars in the night sky and maybe they can be dealt with after all. It's a big concept to deal with and one handled with a lot of sensitivity – plus some beautiful artwork!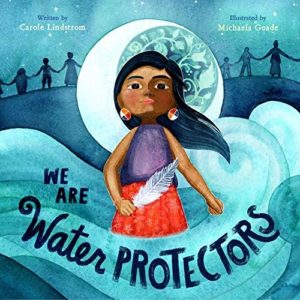 We Are Water Protectors by Carole Lindstrom, illustrated by Michaela Goade
Inspired by the Indigenous-led protests across North America, this picture book is a bold cry towards environmental activism. The illustrations are lyrical, often moving, and Lindstrom's text packs a powerful punch. It also includes a water pledge of care for young readers to co-sign.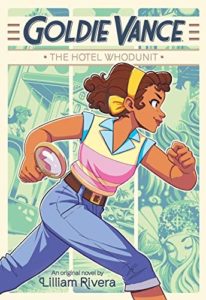 Goldie Vance: The Hotel Whodunit by Lilliam Rivera
Inspired by the Goldie Vance comic by Hope Larson and Brittney Williams's critically acclaimed Goldie Vance, this sees Goldie solve a mystery where all clues point towards her mother as the culprit…
Featuring sixteen full-color comic pages alongside a well-told, thrilling and exciting mystery, Goldie sets out to get the answers when nobody else can. This is a really dynamic, exciting story!
Alright, I think we'll leave it there for this week. Feel free to say hello to me on social media @chaletfan (I am rereading a lot of Cynthia Voigt at the moment so I'm very happy to chat about that!). You can also find me elsewhere on Book Riot co-hosting the biweekly litfic podcast Novel Gazing.
Happy reading!
Louise.