Sponsored by our $50 Barnes and Noble giveaway! Enter here!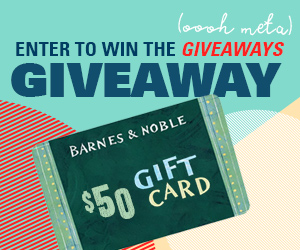 We're giving away a $50 gift card to Barnes and Noble to one lucky reader. Enter here (and don't forget to send us pics of your book stack if you win!).
Do you ever stare at your bookshelves thinking, '…well. At least I won't run out of things to read.' When I was 11, I was running low on things I was interested in reading, and I wished that that would never happen again, and it has NOT. New release nonfiction days are great because we officially have more collected facts, more stories of people's lives, and more of everything else nonfiction encompasses. Our knowledge as a species is always growing and we're self-correcting previous knowledge and it's awesome. So! With that in mind, here're your new releases for the week of March 9th!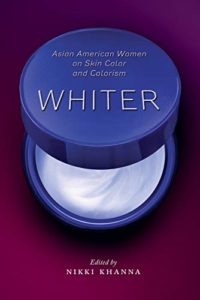 Whiter: Asian American Women on Skin Color and Colorism ed. by Nikki Khanna. First-hand accounts from 30 Asian American women about how skin color impacts their lives. Contributors range in age, nationality, and profession, and their essays feature a wide range of topics related to their experiences with skin color bias. Editor Khana is a sociology professor and the author of Biracial in America: Forming and Performing Racial Identity.
Read Me, Los Angeles: Exploring L.A.'s Book Culture by Katie Orphan. Learn more about Los Angeles's distinctive bookish scene through interviews with L.A. writers, "day trips in search of favorite fictional characters, from Marlowe to Weetzie Bat; author quotes galore; curated lists of the must-read L.A. books, from fiction to history to poetry; a look at where writers have lived and worked in the City of Angels" and more. Side note on this, when I stayed near Venice Beach, I visited Small World Books and requested an LA-focused book not by a douchey guy, and they pointed me to Eve Babitz. Great bookstore.
A History of Islam in 21 Women by Hossein Kamaly. From Mecca in the 600s to present day Europe and America, Kamaly tells the stories of 21 Muslim women and their impact on society, including "first believer" Khadija, Mughal empress Nur Jahan, and acclaimed architect Zaha Hadid.
The Smartphone Society: Technology, Power, and Resistance in the New Gilded Age by Nicole Aschoff. Most of us spend a lot of time with our phones, so we should probably spend some time thinking about how that's impacting us. Aschoff looks at how our phones are made, how the companies that make them are using our data, and other aspects of our daily phone life that we should be aware of. Short but dense, you'll feel more informed about the choices you make after reading it.
As always, you can find me on Twitter @itsalicetime and co-hosting the For Real podcast with Kim here at Book Riot. Until next time! Enjoy those facts, fellow nerds.