Sponsored by Blood & Honey By Shelby Mahurin special edition exclusive by The Bookish Shop.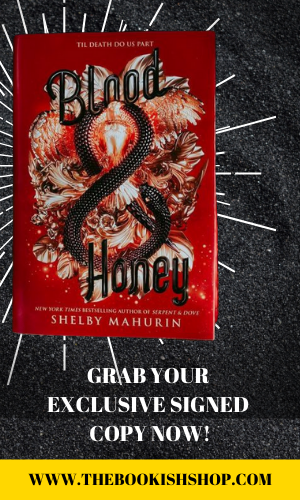 Lou, Reid, and Ansel are on the run from coven, kingdom, and church- fugitives with nowhere to hide. To survive, they need allies. Strong ones. But as Lou becomes increasingly desperate to save those she loves, she turns to a darker side of magic that may cost Reid the one thing he can't bear to lose. Bound to her always, his vows were clear: where Lou goes, he will go; and where she stays, he will stay. Till death do them part.
Welcome to another Monday, my little book eaters. We're all set for another week of wonderful bookish news and goodies. I feel like my reading has been a bit more hit or miss than usual these last few weeks – I read a few clunkers in a row – but I have still managed to find lots of great things to read. One of which I am sharing with you below!
Whether you're reading a book or watching a movie or tap dancing to death metal, I hope you're having a great time, too. Please enjoy the rest of your week, and remember to be excellent to each other! I'll see you again on Thursday. – xoxo, Liberty
Here's Monday's trivia question: When was the New York Review Of Books first published?? (Scroll to the bottom for the answer.)
Deals, Reels, and Squeals!
Viet Thanh Nguyen announced that there will be a sequel to The Sympathizer, his Pulitzer Prize-winning novel.
Ava DuVernay & Warner Bros Animation are developing Tui T. Sutherland's Wings of Fire books.
Taika Waititi will write, direct, & produce two animated series based on the works of Roald Dahl for Netflix.
Samantha Shannon announced the fourth book in the Bone Season series.
Rioter Eric Smith announced his next novel: You Can Go Your Own Way.
Snoop Dogg will be one of the producers of the series adaptation of Joe Ide's IQ.
Rebecca Roanhorse's short story Welcome to Your Authentic Indian Experience™ is being made into a film.
Truth Be Told, based on the novel Are You Sleeping by Kathleen Barber, has been renewed for a second season at Apple+.
Maura Tierney will join Jeff Daniels in Rust, based on the novel by Philipp Meyer.
A Beauty and the Beast live-action prequel series with Josh Gad and Luke Evans is in development at Disney+.
The Thursday Murder Club, the novel out this fall by Richard Osman, is being made into a film.
Ridley Scott snagged the rights to Bethany Clift's upcoming comedic dystopian novel I Alone Survive.
Judy Blume's Wifey is being developed as an HBO limited series.
The Most Dangerous Animal of All has been made into a docuseries.
Book Riot Recommends
At Book Riot, I work on the New Books! email, the All the Books! podcast about new releases, and the Book Riot Insiders New Release Index. I am very fortunate to get to read a lot of upcoming titles, and learn about a lot of upcoming titles, and I'm delighted to share a couple with you each week so you can add them to your TBR!
Loved, loved, loved: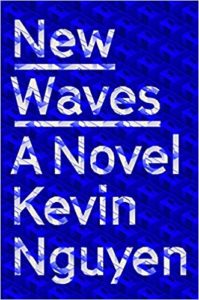 New Waves: A Novel by Kevin Nguyen (One World, March 10)
I know this is already out tomorrow, but I still wanted to mention it here, because this is such a stellar debut. It's a quiet, lovely novel about race, grief, friendship, and our digital footprint. Lucas and his BFF Margo did something really stupid one night when they were drunk: they copied all the personal info for users of the social media site where they worked, because Margo was mad she had just been fired. The next day, they swore to never speak of it again. Months later, Margo is struck and killed in a hit-and-run. Margo's mother wants Lucas to get rid of Margo's Facebook account, but in looking through Margo's laptop. Lucas discovers there was a lot he didn't know about his friend. The novel follows their friendship back and forth as Lucas unravels Margo's life. I thought it was just excellent.
What I'm reading this week: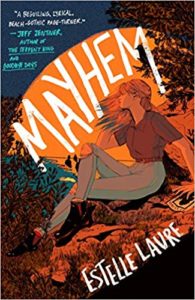 Mayhem: A Novel by Estelle Laure
The Last Thing You Surrender: A Novel of World War II by Leonard Pitts Jr.
Not a Gentleman's Work: The Untold Story of a Gruesome Murder at Sea and the Long Road to Truth by Gerard Koeppel
These Violent Delights: A Novel by Micah Nemerever
The Silence of the White City by Eva García Sáenz
Pun of the week:
I went to buy camouflage pants yesterday, but I couldn't find any.
Here's a cat picture: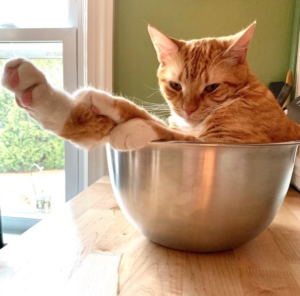 Zevon, aka Sir Mixer-Bowl-a-Lot.
And this is funny.
It's a maniac, maniac on the floor…
Trivia answer: February 1, 1963.
You made it to the bottom! Thanks for reading! – xo, L