Sponsored by Revell Books, a division of Baker Publishing Group and publisher of Silent Shadows by Natalie Walters.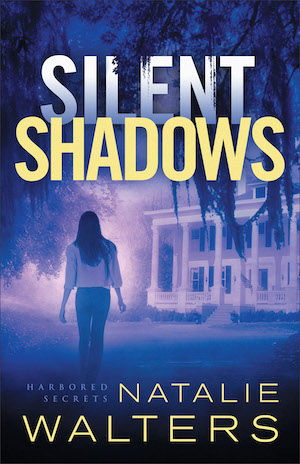 Pecca Gallegos moved to Walton, Georgia, to escape the dangerous lifestyle that once defined her. When a series of strange circumstances evolve into threats, Pecca finds herself confiding in an unlikely ally—her stubborn patient. Veteran Colton Crawford is desperate to recover from the undiagnosed disorder that is ruining his life, and his instincts are on high alert when threats against his nurse and her son force him to take action. But Colton's involvement only ramps up the danger when he uncovers a family secret revealing that whoever is after Pecca is closer—and more deadly—than they realized.
Hello mystery fans! We've made it to March and here are a bunch of crime, mystery, and thriller books publishing this month to keep your bookish heart happily reading. (📚= I've read and recommend; 📖= currently reading and enjoying.)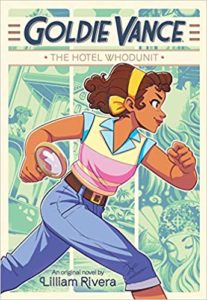 Goldie Vance: The Hotel Whodunit by Lilliam Rivera: 📚 A delightful middle-grade mystery based on the Goldie Vance comic series that brings us all our favorite characters with Goldie trying to solve a mystery while a monster movie is filmed at the hotel she works at.
Please See Us by Caitlin Mullen: Suspense novel set in Atlantic City where women are going missing and a boardwalk psychic and an art gallery woman team up to figure out what is happening.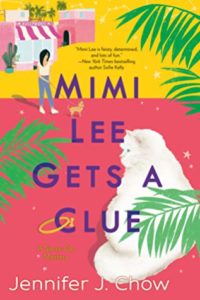 Mimi Lee Gets a Clue (A Sassy Cat Mystery #1) by Jennifer J. Chow: 📖 (For cozy mystery fans a groomer is accused of murdering the dude she reported for a puppy mill and discovers a cat with a bit of an attitude she's caring for talks to her to help her clear her name.)
Execution In E (Gethsemane Brown Mysteries #4) by Alexia Gordon: A fun cozy mystery series that follows an American musician living in Ireland who usually gets helped on her mystery adventures by a ghost!
Brown Girl Ghosted by Mintie Das: Small-town teen needs the help of the spirit world to find who killed the school's queen bee!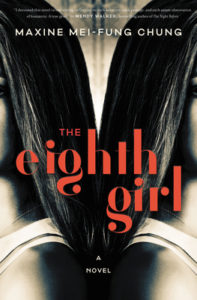 The Eighth Girl by Maxine Mei-Fung Chung: Super excited to read this one marketed as "an omnivorous examination of life with mental illness and the acute trauma of life in a misogynist world."
City of Margins by William Boyle: I love Boyle's crime novels and am really looking forward to this one set in '90s Brooklyn following a slew of characters and how they're lives intersect.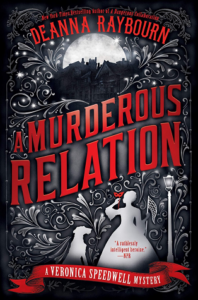 A Murderous Relation (Veronica Speedwell #5) by Deanna Raybourn: 📖 I absolutely adore this fun historical mystery series that follows a smart, adventurous, mouthy woman who partners with a grumpy natural historian. You can always count on a great mystery, adventure, will-they-won't-they tension, and hilarious scenes–I was cracking up in the opening of this one.
Santa Fe Noir edited by Ariel Gore: A Southwest US installment in the Akashic Noir Series which collects crime short stories–great way to find new authors.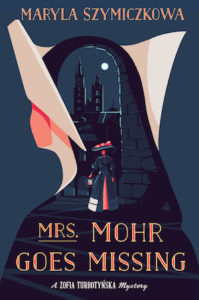 Mrs. Mohr Goes Missing by Maryla Szymiczkowa, Antonia Lloyd-Jones (Translation): Super excited for this one marketed as a Polish mystery "inspired by the work of Agatha Christie, following a bored socialite who becomes Cracow's most cunning amateur sleuth."
Victim 2117 (Afdeling Q #8) by Jussi Adler-Olsen, William Frost (Translation): For procedural fans this is a great series that follows Copenhagen's cold cases division.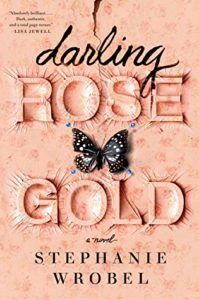 Darling Rose Gold by Stephanie Wrobel: 📚 If you're looking for a psychological mother vs daughter here's a page-turner–I listened to the audiobook, with alternating narration, in one day! (TW past suicide, brief detail/ disordered eating/ talk of past PTSD, addiction, miscarriage/ child abuse)
A Conspiracy of Bones (Temperance Brennan #19) by Kathy Reichs: Hello, fans of Bones, Temperance Brennan is back!
The Body Double by Emily Beyda: Dark, suspense about a woman asked by a stranger to give up her current life to impersonate a Hollywood recluse.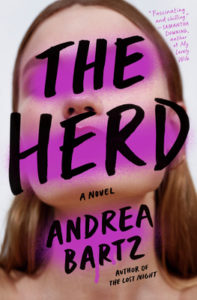 The Herd by Andrea Bartz: "Why did the founder of a glamorous coworking space for women disappear? Her best friends will risk everything to uncover the truth." Yup, I'm in!
You Are Not Alone by Greer Hendricks, Sarah Pekkanen: The authors of The Wife Between Us and An Anonymous Girl are back with a new thriller!
The Red Lotus by Chris Bohjalian: I found The Flight Attendant and The Guest Room to be interesting, page-turning thrillers so I'm looking forward to this global thriller about deceit.
Hour of the Assassin by Matthew Quirk: An action thriller that follows a former Secret Service agent framed for the murder of the former director of the CIA…
Browse all the books recommended in Unusual Suspects previous newsletters on this shelf. See 2020 upcoming releases. An Unusual Suspects Pinterest board. Get Tailored Book Recommendations!
Until next time, keep investigating! In the meantime, come talk books with me on Twitter, Instagram, and Litsy–you can find me under Jamie Canavés.
If a mystery fan forwarded this newsletter to you and you'd like your very own you can sign up here.