Sponsored by Crooked River, the new Agent Pendergast novel from Preston & Child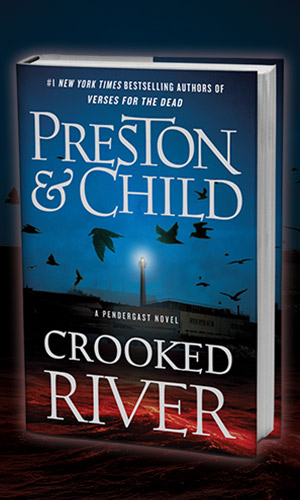 Ordinary-looking shoes float in on the tide and wash up on a Florida beach—each one with a crudely severed human foot inside. FBI Special Agent Pendergast—a "modern-day Sherlock Holmes (Associated Press)—gets called away from his own Florida vacation and reluctantly agrees to visit the crime scene, but is quickly drawn in by the incomprehensible puzzle. An early pathology report only adds to the mystery. With an ocean of possibilities confronting the investigation, no one is sure what happened, why, or from where the feet originated. And they desperately need to know: are the victims still alive?
Welcome to Check Your Shelf! This is your guide to help librarians like you up your game when it comes to doing your job (& rocking it).
It's Friday! Did we all make it in one piece?
---
Libraries & Librarians
News Updates
Cool Library Updates
Worth Reading
---
Book Adaptations in the News
---
Books & Authors in the News
American Dirt
---
Award News
---
Pop Cultured
---
Bookish Curiosities & Miscellaneous
---
Found on Book Riot
---
Thanks for hanging! Catch you next time!
Katie McLain Horner, @kt_librarylady on Twitter.