Sponsored by Book Marks: A Reading Tracker.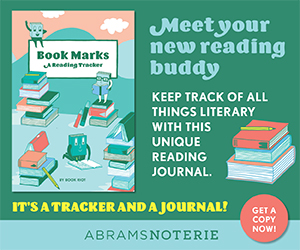 Meet your new reading buddy: an all-in-one spot to record everything and anything book related. Inspired by bullet journaling, Book Marks offers ideas for setting up a multitude of book tracking pages with a mix of fill-in prompts, charts, lists, and plenty of dot-grid pages to customize. To help expand your literary horizons, the journal also includes a section of recommended reading lists compiled by Book Riot. Use Book Marks to jot down what you're currently reading, what's on your nightstand, your favorite quotes, new vocabulary words, memorable characters, your reviews of recent reads, and more. A clever bonus: the back flap has a punch-out bookmark!
Hi Kid Lit Friends,
With primary elections happening all over the United States in the next few months, I've been getting a lot of questions from my kids about voting. We've been reading some books about the topic to get a better understanding about voting history and why it's so important to be engaged in the political process. There are so many great new books about this topic!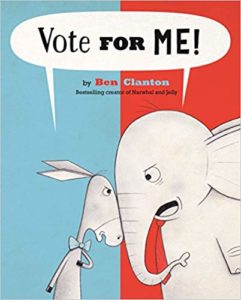 Vote for Me! by Ben Clanton (author of the Narwhal and Jelly series!) is a funny book about the two-party political system. Donkey wants your vote, but so does the elephant. And each will do just about anything to win your support. Brag? Sure! Flatter? Absolutely! Exaggerate, name-call, make silly promises and generally act childish? Yes, yes, yes and yes. Soon, the tension mounts, and these two quarrelsome candidates resort to slinging mud (literally) and flinging insults.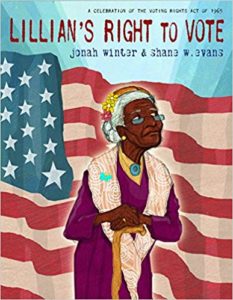 Lillian's Right to Vote by Jonah Winter, illustrated by Shane W. Evans, is about Lillian, a one-hundred-year-old African American woman, who makes a "long haul up a steep hill" to her polling place. Along the way, she sees more than trees and sky—she sees her family's history. She sees the passage of the Fifteenth Amendment and her great-grandfather voting for the first time. She sees her parents trying to register to vote. And she sees herself marching in a protest from Selma to Montgomery.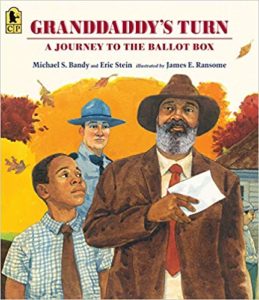 Granddaddy's Turn: A Journey to the Ballot Box by Michael S. Bandy and Eric Stein, illustrated by James E. Ransome, begins with a young boy working on the farm with his Granddaddy. But life on the farm is not just work; Granddaddy always makes time for play, especially fishing trips. One morning, when Granddaddy heads into town in his fancy suit, Michael knows that something very special must be happening—and sure enough, everyone is lined up at the town hall! For the very first time, Granddaddy is allowed to vote, and he couldn't be more proud. But can Michael be patient when it seems that justice just can't come soon enough?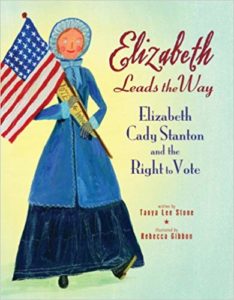 Elizabeth Leads the Way: Elizabeth Cady Stanton and the Right to Vote by Tanya Lee Stone, illustrated by Rebecca Gibbon is a book about an extraordinary woman who fought for the right for women to vote. From an early age, Elizabeth Cady Stanton knew that women were not given rights equal to men. But rather than accept her lesser status, Elizabeth went to college and later gathered other like-minded women to challenge the right to vote.Here is the inspiring story of an extraordinary woman who changed America forever because she wouldn't take "no" for an answer.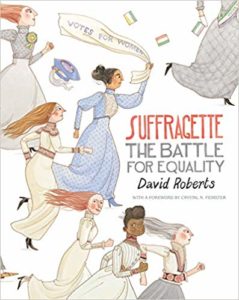 Suffragette: The Battle for Equality by David Roberts is a new book that explores the suffragette movement in both the United Kingdom and the United States. Women in both of these countries experienced imprisonment and hunger strikes for decades. I really enjoyed both the information provided as well as the marvelous illustrations in this book. Roberts presents the stories of Millicent Garrett Fawcett, Emmeline Pankhurst, Ida B. Wells, Susan B. Anthony, and many more heroic women and men.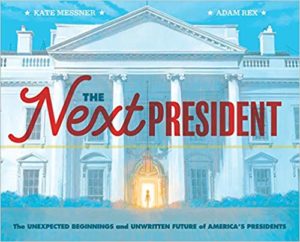 The Next President by Kate Messner, illustrated by Adam Rex (3/31/20, Chronicle), is a great picture book that gives context to that mysterious presidential figure and makes us remember that presidents are normal people, too. It describes how when George Washington became the first president of the United States, there were nine future presidents already alive in America, doing things like practicing law or studying medicine. And when JFK became the thirty-fifth president, there were 10 future presidents already alive in America, doing things like hosting TV shows and learning the saxophone. Furthermore, today there are at least 10 future presidents alive in America. They could be playing basketball, like Barack Obama, or helping in the garden, like Dwight D. Eisenhower. They could be solving math problems or reading books. They could be making art—or already making change.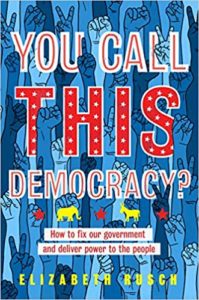 Finally, You Call This Democracy? How to Fix Our Government and Deliver Power to the People by Elizabeth Rusch (3/31/20, HMH Books for Young Readers) is a great book for older readers (recommended for readers twelve and older). This book looks at flaws in the system, with each chapter breaings down a different problem plaguing American democracy, exploring how it's undemocratic, offering possible solutions (with examples of real-life teens who have already started working toward them), and suggesting ways to effect change.
Around the web…
The Lasting Magic of The Snowy Day, via Book Riot
Dan Brown to Make His Picture Book Debut, via Publisher's Weekly
Joni Mitchell's 'Life Illusions' Recalled in Selina Alko Picture Book, via Publisher's Weekly
What are you reading these days? Let me know! Find me on Twitter at @KarinaYanGlaser, on Instagram at @KarinaIsReadingAndWriting, or email me at KarinaBookRiot@gmail.com.
Until next time!
Karina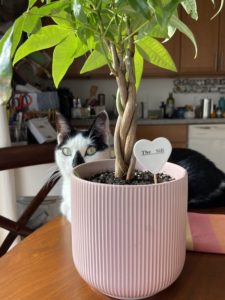 *If this e-mail was forwarded to you, follow this link to subscribe to "The Kids Are All Right" newsletter and other fabulous Book Riot newsletters for your own customized e-mail delivery. Thank you!*