Sponsored by The Bad Boy's Forever by Blair Holden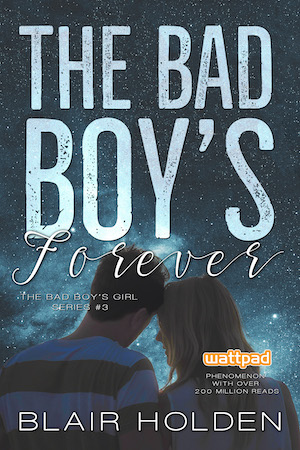 From the Wattpad story with over 200 million reads, Colessa is back in the third book from Blair Holden's Bad Boy's Girl series. In The Bad Boy's Forever, Tessa and Cole navigate the changing realities of young adulthood. The one thing they know is that they're meant to be and they'll do whatever it takes to stay together. With old friends and new, one crazy Nana, stepbrothers and snarky co-workers, they're ready to make the transition into their real life as a couple and this is the story of how two people fight the odds to create their forever.
Hey YA Fans!
Read your way into some fantastic YA ebook deals this week. Grab one, two, or all of these and fill your ereader with books that'll satisfy your interest in every genre and style.
Deals are current as of Friday, February 20, 2020.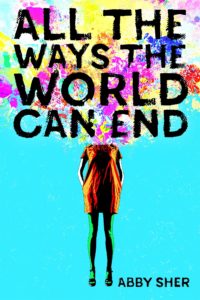 I love the cover for and description of All The Ways The World Can End by Abby Sher and need to get my own eyes on it. $3.
The Voice In My Head by Dana L. Davis is $2 and one I plan on snagging.
Add some YA nonfiction to your TBR with Steve Sheinkin's Port Chicago 50. It's $3.
Speaking of YA nonfiction, Kenneth C. Davis's In The Shadow of Liberty is necessary reading. $3.
More nonfiction, you say? Grab March Forward, Girl: From Young Warrior to Little Rock Nine by Melba Pattillo Beals. $3.
Libba Bray's The Diviners is $3.
If you want more dark fiction, Emily A. Duncan's Wicked Saints is also $3.
Ibi Zoboi's anthology Black Enough: Stories of Being Young and Black In America is one of my favorites, and you can grab it for $2. The array of voices and stories is just fantastic.
The Love and Lies of Rukhsana Ali by Sabina Khan is $2, too.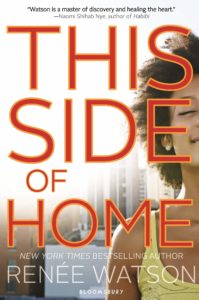 Renée Watson's This Side of Home, mayyybe my favorite book of hers, is $2.
Readers who haven't yet picked up Kekla Magoon's How It Went Down can solve that by grabbing it for $3.
Bill Konigsberg is a master of queer YA, and The Music of What Happens is more than worth picking up for $2.
You can and should also pick up Becky Albertalli and Adam Silvera's What If It's Us for $3.
Sona Chariapotra's Symptoms of a Heartbreak is $3.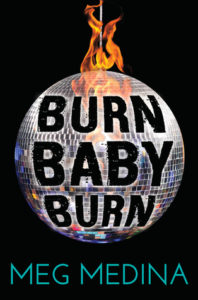 More romance calling to you? I Love You So Mochi by Sarah Kuhn is $2.
For historical fiction fans, Julie Berry's The Lovely War is $2. You can also pick up MT Anderson's anthology Fatal Throne. And then grab one of my favorite historical YAs, Meg Medina's Burn Baby Burn, for $2.
---
Thanks for hanging out, y'all, and we'll see you again on Monday!
— Kelly Jensen, @heykellyjensen on Instagram and editor of (Don't) Call Me Crazy and Here We Are.
**Psst — you can now also preorder my upcoming August release, Body Talk: 37 Voices Explore Our Radical Anatomy!