We're giving away five copies of Of Curses and Kisses by Sandhya Menon to five lucky Riot readers!
Enter here for a chance, or click the cover image below!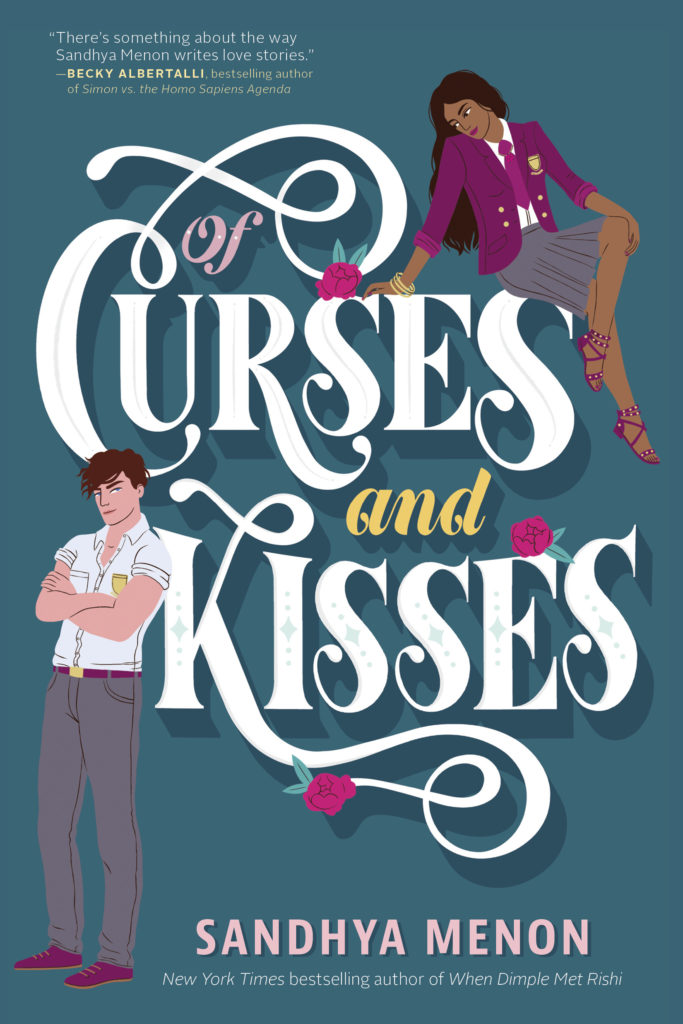 Here's what it's all about:
For Princess Jaya Rao, nothing is more important than family. When the loathsome Emerson clan reignites their centuries-old feud to target Jaya's little sister, nothing will keep Jaya from exacting her revenge. Then Jaya finds out she'll be attending the same elite boarding school as Grey Emerson. She knows what she must do: Make Grey fall in love with her and break his heart. But much to Jaya's annoyance, Grey's brooding demeanor, and blue eyes have drawn her in. There's simply no way she and her sworn enemy could find their fairy-tale ending. Right?