Sponsored by Penguin Teen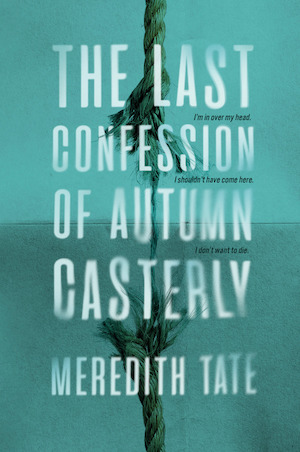 If I Stay meets One of Us is Lying in this gripping contemporary thriller.
When Ivy and her friends get together, things start with a rousing board game and end with arguments about Star Wars.
Her older sister Autumn is different. Enigmatic, aloof, and tough as nails, Autumn hasn't had real friends in years. After a drug deal gone wrong, Autumn is trapped between life and death, and leaves her body, seeking help. No one can sense her presence—except her sister.
Unable to escape the chilling feeling that something isn't right, Ivy follows a string of clues that bring her closer to her sister and the truth.
Hey YA Fans!
Let's dive into the meat, tofu, or seitan and potatoes, kale, or chickpeas of the week in all things young adult books.
YA Book News
YA New Releases
Let's dive into the new books that hit shelves this week. A * means I have read and recommend the title. . . and this week, it turns out, I've read none of the new releases (I record All The Books episodes for the second Tuesday of the month, so sometimes those third week releases are challenging to get to–it's no indication of their merit).
All The Ways The World Can End by Abby Sher (paperback)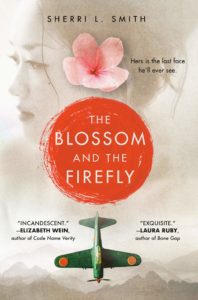 The Blossom and the Firefly by Sherri L. Smith
Break The Fall by Jennifer Iacopelli (I cannot wait to read this gymnastics book!). 
Fatal Throne by MT Anderson (paperback)
The Feminist Agenda of Jemima Kincaid by Kate Hattemer
Foul Is Fair by Hannah Capin
Girls With Sharp Sticks by Suzanne Young (series, paperback)
Glitch Kingdom by Sheena Boekweg
The Life Below by Alexandra Monir (series)
Miss You Love You Hate You Bye by Abby Sher
Of Curses and Kisses by Sandhya Menon (series starter!)
Solstice by Lorence Alison
The Upside of Falling by Alex Light
With A Star In My Hand by Margarita Engle
YA On Book Riot
So much great YA talk over on site this past week!
---
Thanks for hanging out, y'all, and we'll see you again with some great ebook deals on Saturday.
— Kelly Jensen,  @heykellyjensen on Instagram and editor of (Don't) Call Me Crazy and Here We Are.