Sponsored by Book Marks: A Reading Tracker.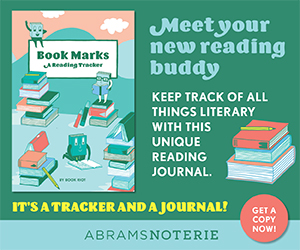 Meet your new reading buddy: an all-in-one spot to record everything and anything book related. Inspired by bullet journaling, Book Marks offers ideas for setting up a multitude of book tracking pages with a mix of fill-in prompts, charts, lists, and plenty of dot-grid pages to customize. To help expand your literary horizons, the journal also includes a section of recommended reading lists compiled by Book Riot. Use Book Marks to jot down what you're currently reading, what's on your nightstand, your favorite quotes, new vocabulary words, memorable characters, your reviews of recent reads, and more. A clever bonus: the back flap has a punch-out bookmark!
February is more than half done! How are we supposed to read the thousands of books we need to if time insists on MOVING. This task is about to get all the harder as our wave of new nonfiction starts growing bigger and bigger. I say too much to read is better than not enough, so let us embrace the onslaught and carry on!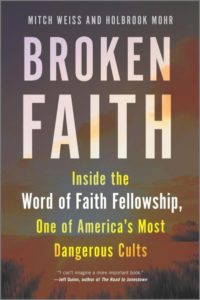 Broken Faith: Inside the Word of Faith Fellowship, One of America's Most Dangerous Cults by Mitch Weiss and Holbrook Mohr. The AP reporter authors of this deeply researched investigation characterize Word of Faith Fellowship as including a charismatic leader, members who cut ties to their families, and extreme emotional and physical abuse. All these are signs of a cult, and one you'll want to be aware of, as it's still in operation.
The Ones We've Been Waiting For: How a New Generation of Leaders Will Transform America by Charlotte Alter. Did you know there are 26 Millennials in Congress? Journalist Alter covers how the generation that was primarily teenagers when the September 11th attacks occurred has begun its takeover of the political landscape and what that can mean for the future.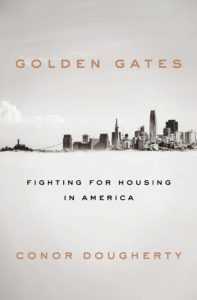 Golden Gates: Fighting for Housing in America by Conor Dougherty. While owning a house used to be within one's reach, it's now a pipe dream for many. New York Times journalist Dougherty looks at the housing crisis from one of its starkest examples: the San Francisco Bay Area. If you're interested in how we got here and what individuals are trying to do to make housing a reality for every person, check it out.
The Second Chance Club: Hardship and Hope After Prison by Jason Hardy. Hardy was a parole officer and here he tells the stories of seven parolees in Louisiana — citizens with no social support or employment, who frequently leave prison worse off than when they entered. He argues that the best solution is giving people who have been incarcerated the tools they need to re-enter society.
Backlist Bonus
Here are some paired backlist reads for our new releases this week!
High Rise Stories: Voices from Chicago Public Housing, ed. by Audrey Petty. From McSweeney's Voice of Witness series: "Former residents of Chicago's public housing projects describe life in the now-demolished high-rises. These stories of community, displacement, and poverty in the wake of gentrification give voice to those who have long been ignored, but whose hopes and struggles exist firmly at the heart of our national identity."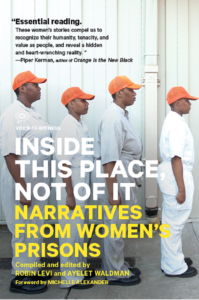 Inside This Place, Not of It: Narratives from Women's Prisons, ed. by Ayelet Waldman and Robin Levi. For those interested in another perspective beyond Piper Kerman's Orange Is the New Black, this anthology highlights 13 voices who tell the story of their lives leading up to incarceration, and how they survived once they were there.
That's it for new releases this week! Don't forget to enter Book Riot's Black History Month giveaway (20 books!! 5 winners! some AMAZING nonfiction). You can find me on Twitter at @itsalicetime and co-hosting the For Real podcast with Kim here at Book Riot. See you on Friday for 3 on a Theme!