Sponsored by Amazon Publishing and Don't Look Down by Hilary Davidson.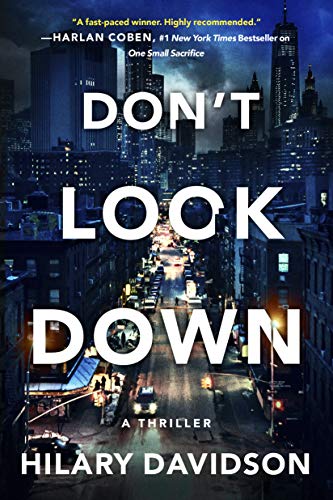 tk
Gulliver's Travels Fanfiction Was A Thing In 1700s
I don't know what life event would require you to know the trivia that Jonathan Swift's Gulliver's Travels inspired readers to create fan art and fanfiction but now you know and you're welcome. Fans delighted–or cringed-at the idea of Lemuel Gulliver receiving a Lilliputian enema and Gulliver's wife complaining in poems about her husband's absence.
Bookstore Donates To Mermaids When Customers Buy JK Rowling's Books
The Second Shelf, a Soho, London feminist bookstore, said when a customer buys one of JK Rowling's books it makes a donation to Mermaids, the British charity and advocacy organization that supports gender variant and transgender youth. The article explains it's in response to Rowling's transphobic tweets.
Celebrity Death Prompts Book Donations
Caroline Flack's death has led to a flooding of book donations being offered to anyone who feels like they may need Matt Haig's memoir Reasons to Stay Alive. "I'm getting thousands of DMs from people who need the book, and who are telling me why," bookseller Simon Key said on Monday. "This book has made a difference – lots of people have said it saved their lives. And this is not just about people getting the book, it's about how they're getting it. They've been brave enough to ask for it, and that's a step forward."