Sponsored by Doubleday, publishers of The Illness Lesson by Clare Beams.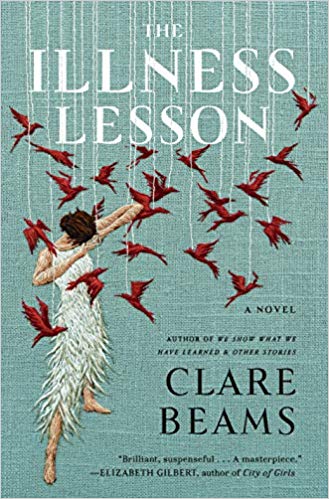 tk
Send A Digital Old-Fashioned Valentine From The Library
Staff at the University of Iowa Libraries Special Collections selected images from their digital archives so that you can choose from 11 Valentine's Day e-cards to send some love. The images date as far back as 1907 so if you love e-cards, history, and libraries, go to town. Or just share with the bibliophiles in your life.
The Ripped Bodice Awards!
The Ripped Bodice, an excellent romance bookstore in L.A., has announced their 2019 Awards for Excellence in Romantic Fiction. The entire list is fantastic–if you missed any, or all of these novels, treat your shelf and self! If you can't decide, I pick Get A Life, Chloe Brown for you. Ask me again in five minutes and I'll give you another one from the list though, they're all so good.
The Batman Camera Test
We're getting another Batman. This time with Robert Pattinson in the Batsuit and Matt Reeves behind the camera. Want to get a taste of what it'll look like? Here's a look at the "Camera Test."