Sponsored by The Stationery Shop by Marjan Kamali, a heart-rending story of family, love, and fate, available from Gallery Books.
Named one of NPR's best books of 2019, The Stationery Shop has been praised as "moving" (The Wall Street Journal), "powerful" (Newsweek), "emotionally honest" (PopSugar) and "beautifully written" (Bookreporter). Now available in paperback, this stunning novel is perfect for readers of Khaled Hosseini, and book clubs everywhere.
Welcome to Read This Book, a weekly newsletter where I recommend one book that I think you absolutely must read. The books will vary across genre and age category to include new releases, backlist titles, and classics. If you're ready to explode your TBR, buckle up!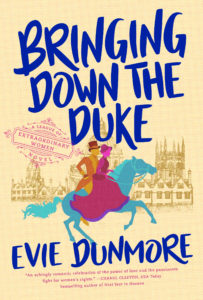 Because it's Valentine's Day, this week's pick is a fun and feminist romance–Bringing Down the Duke by Evie Dunmore!
Annabelle Archer is smart, determined, and not at all satisfied to spend the rest of her days as her cousin's glorified maid. She cleverly convinces him to let her attend Oxford as one of the first cohort of female students, where she receives a scholarship from a suffragist society. But in order to keep that scholarship, she must attend meetings and get involved in the suffragist causes. With an important election coming up, Annabelle knows the best way to advocate for women's rights is to sway someone influential to their cause–someone like the Duke of Montgomery.
"Perhaps this is not a question of staying out of trouble, Your Grace. Perhaps this is about deciding on which side of history you want to be."
This is a smart, funny romance about a lively young woman who knows that education will be her freedom, and works hard to achieve her dreams. Dunmore packs the book with fascinating historical insights about bluestockings, women's suffrage work of the 1870's, Victorian politics, and of course, high society. Annabelle's connection with Sebastian, the Duke of Montgomery, is initially fraught–not because he doesn't believe in women's rights, per se, but because he's a close advisor to Queen Victoria, and she is not in favor. Nonetheless, their attraction is evident even as they clash over matters of rhetoric, literature, and politics. Sebastian would have Annabelle, society be damned, but Annabelle isn't about to let anyone, not even the man she loves, dictate her path, making for a suspenseful and clever twist of an ending. Read this book if you love a slow-burn romance, ladies who know their own minds, stubborn love interests, and feminism.
Bringing Down the Duke is the first in the A League of Extraordinary Women series, and Annabelle's story makes for the perfect debut in what's sure to be an excellent series. Bonus: The audiobook, narrated by Elizabeth Jasicki, is excellent!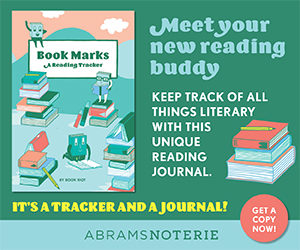 And are you looking to get yourself a little something special for Valentine's Day? Check out Book Riot's new reading tracker and journal, Book Marks. It's like a cross between a bullet journal and a reading log, with book recommendations from Book Riot!
Happy reading!
–Tirzah
Find me on Book Riot, the Insiders Read Harder podcast, and Twitter.
If another book lover forwarded this email to you, you can subscribe for yourself here.