Sponsored by Get Booked: The Handsell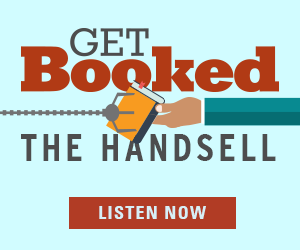 Get Booked has added a weekly bonus episode called The Handsell! Jenn and Amanda, former booksellers, take 5 minutes every episode to pitch you a book they think you'll love, with notes about what readers the book is perfect for. The hosts will be focusing on books they haven't talked about much or at all on the show before, so come hear about a new-to-you read! Regular episodes of Get Booked will continue to come out every Thursday, with bonus episodes of The Handsell coming out every Monday. Subscribe to Get Booked wherever you get your podcasts!
Welcome to Check Your Shelf! This is your guide to help librarians like you up your game when it comes to doing your job (& rocking it).
---
Collection Development Corner
Publishing News
New & Upcoming Titles
What Your Patrons Are Hearing About
RA/Genre Resources
On the Riot
---
All Things Comics
On the Riot
---
Audiophilia
On the Riot
---
Book Lists, Book Lists, Book Lists
Children/Teens
Adults
On the Riot
---
Level Up (Library Reads)
Do you take part in LibraryReads, the monthly list of best books selected by librarians only? We've made it easy for you to find eligible diverse titles to nominate. Kelly Jensen created a database of upcoming diverse books that anyone can edit, and Nora Rawlins of Early Word is doing the same, as well as including information about series, vendors, and publisher buzz.
Keep on chugging – I'll see you on Friday!
Katie McLain Horner, @kt_librarylady on Twitter. Currently reading The Haunting of Maddy Clare by Simone St. James.