Sponsored by Wednesday Books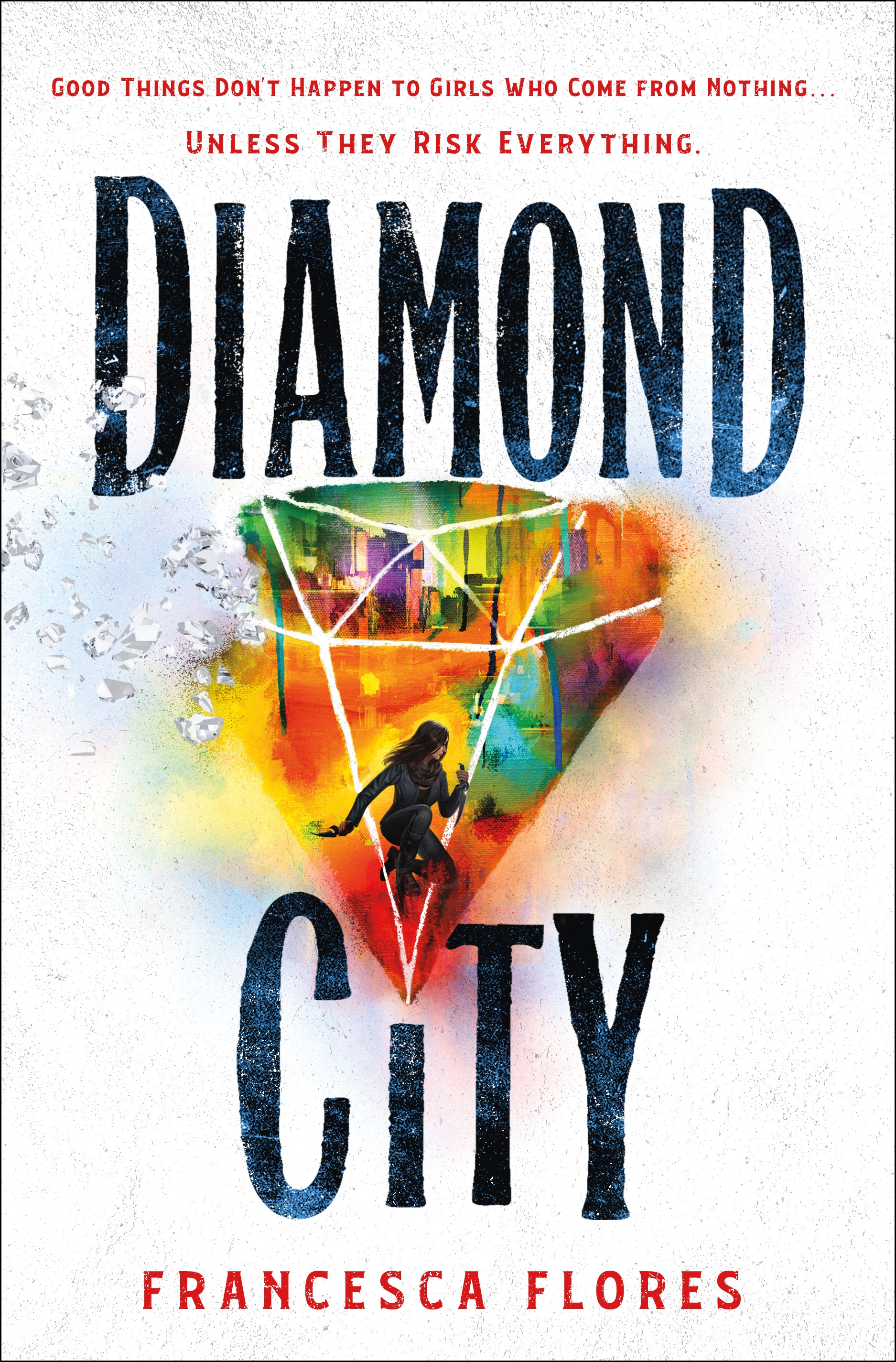 Fierce and ambitious, Aina Solís as sharp as her blade and as mysterious as the blood magic she protects. After the murder of her parents, Aina takes a job as an assassin to survive and finds a new family in those like her: the unwanted and forgotten. DIAMOND CITY: built by magic, ruled by tyrants, and in desperate need of saving. It is a world full of dark forces and hidden agendas, old rivalries and lethal new enemies. To claim a future for herself in a world that doesn't want her to survive, Aina will have to win a game of murder and conspiracy—and risk losing everything.
Hey YA Readers!
It's a big week for young adult literature fans: the second film in the To All The Boys I've Loved Before series hits Netflix. I know I've been counting down the minutes until I can indulge in this delightful story again and in that interim, I've been drooling over some of the fun and whimsical Lara Jean/Peter/Song-Covey Sister goods over on Etsy.
Here are some favorites if you want to deck yourself in some great swag in honor of the series, too!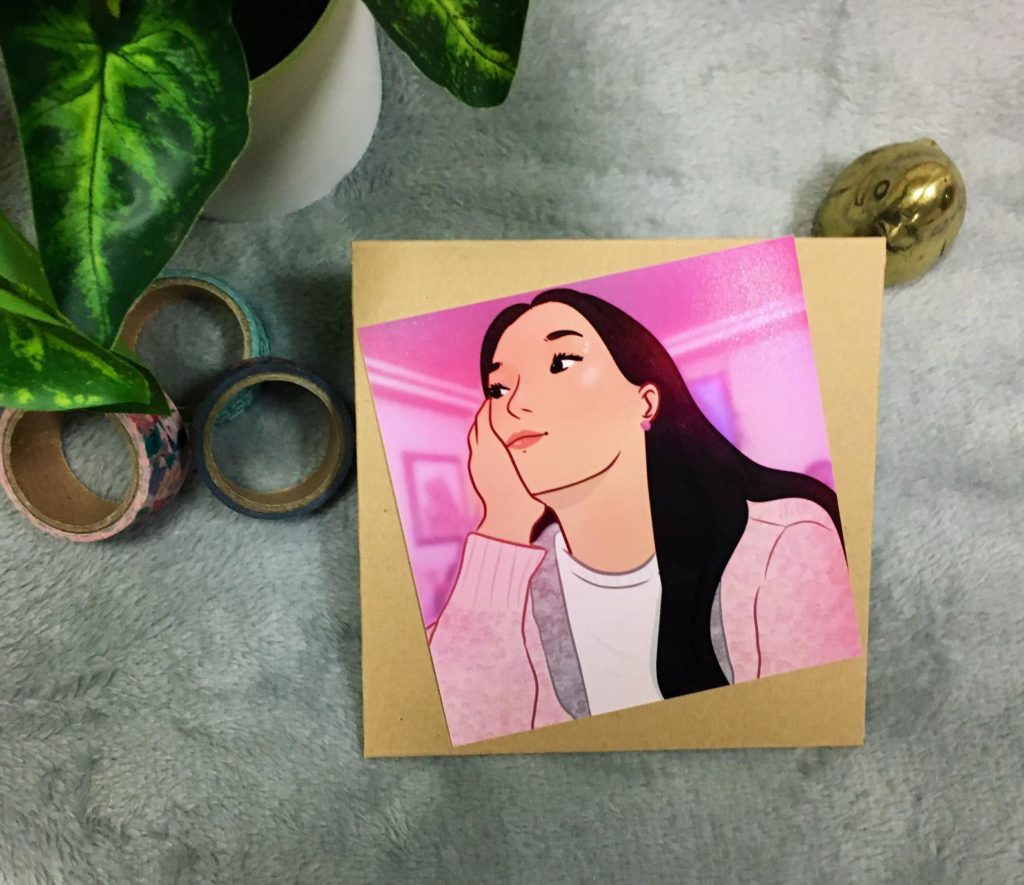 A print of a digital rendering of our heroine, Lara Jean. $5.50.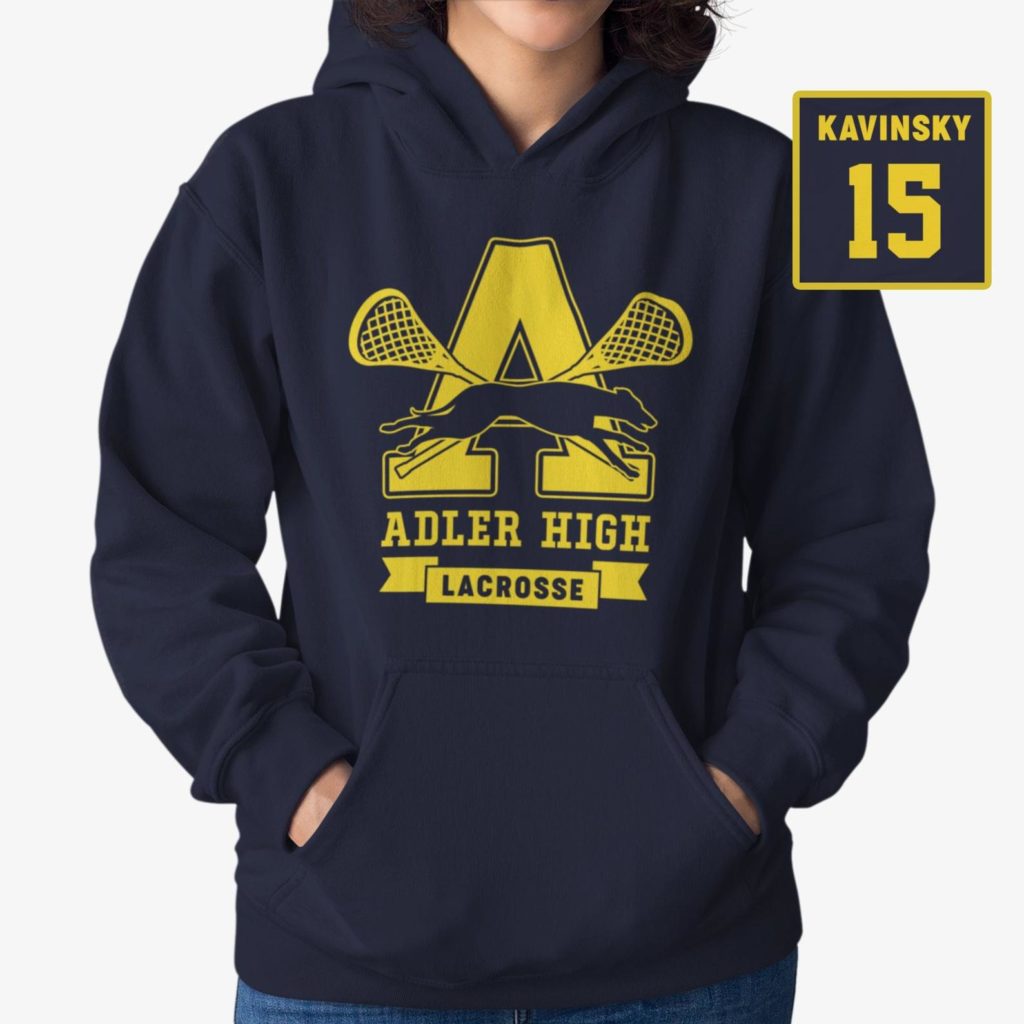 This Kavinsky lacrosse hoodie is so dang clever! $40 and up.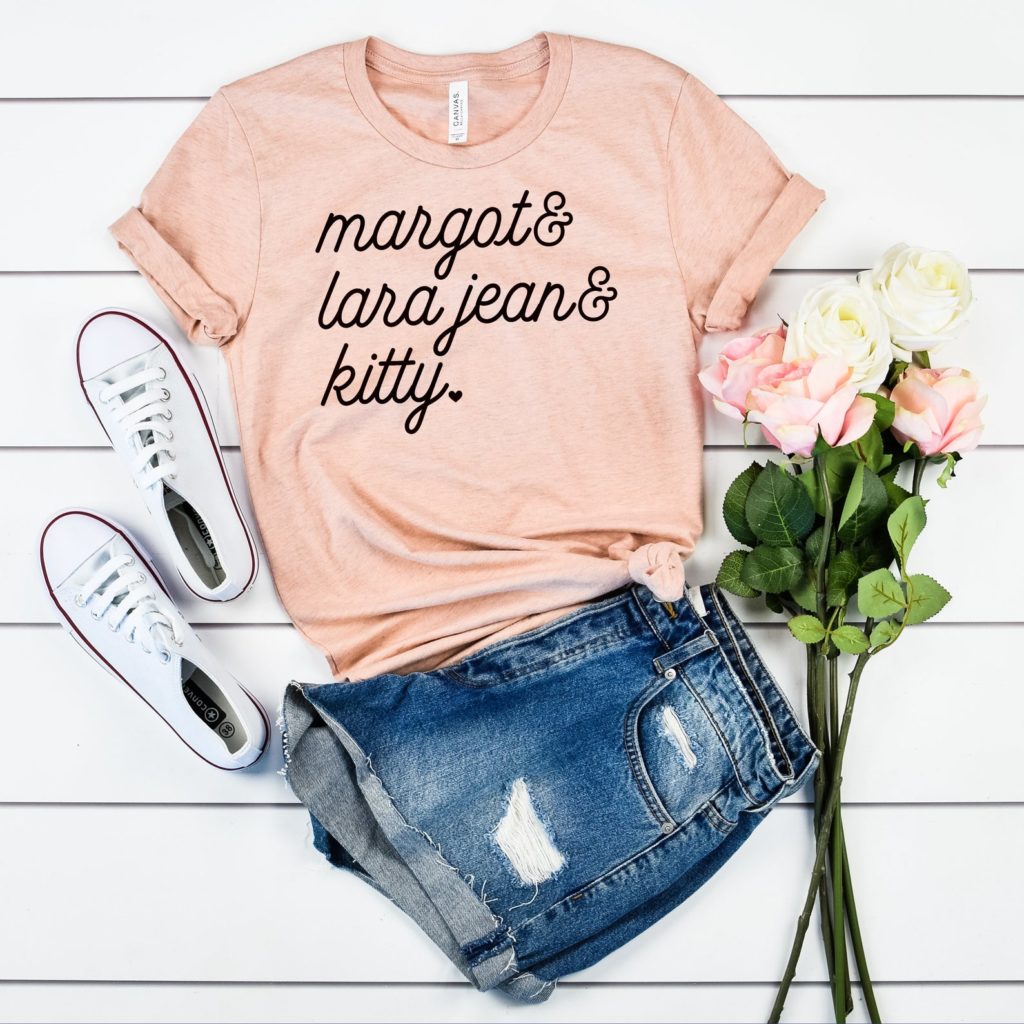 For the love of sisterhood. $29 and up.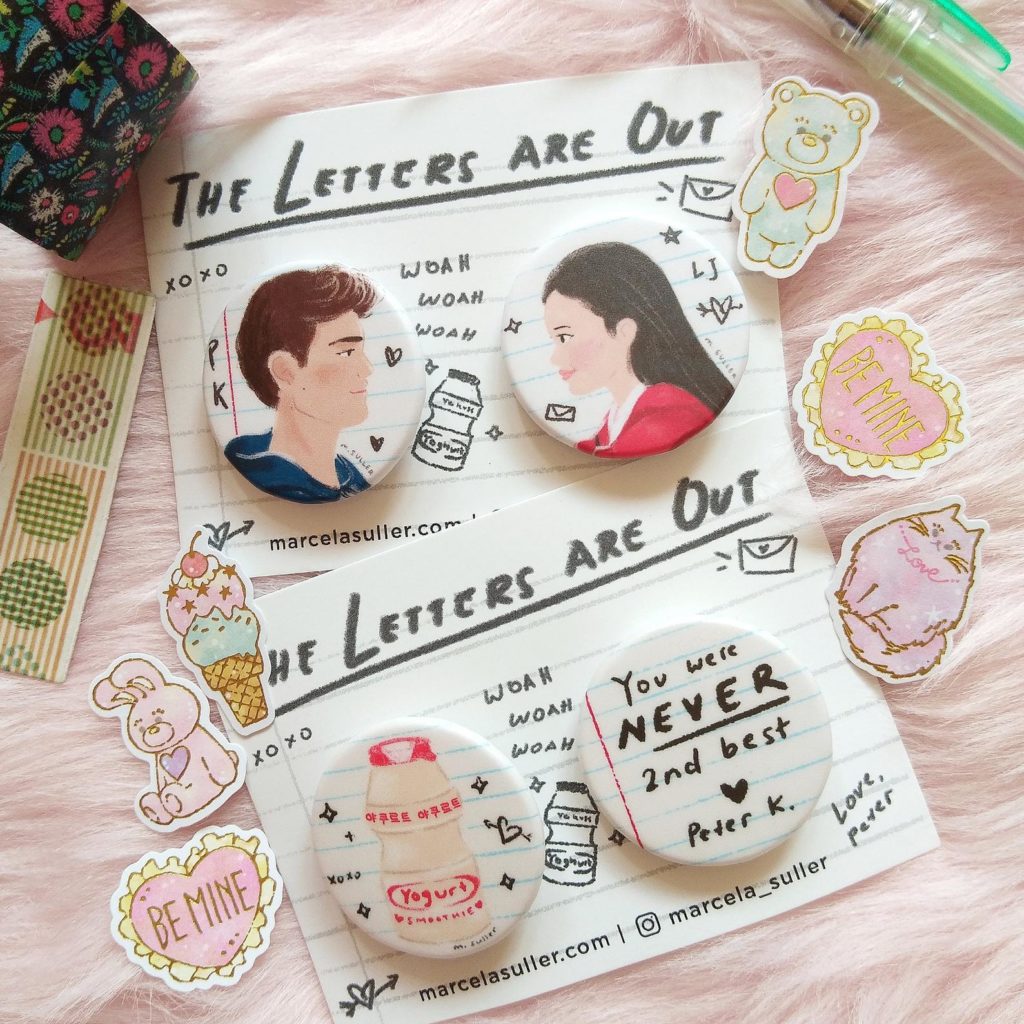 Even the packaging of these pin packs is utterly adorable. $3 each pin or $9 for all of them.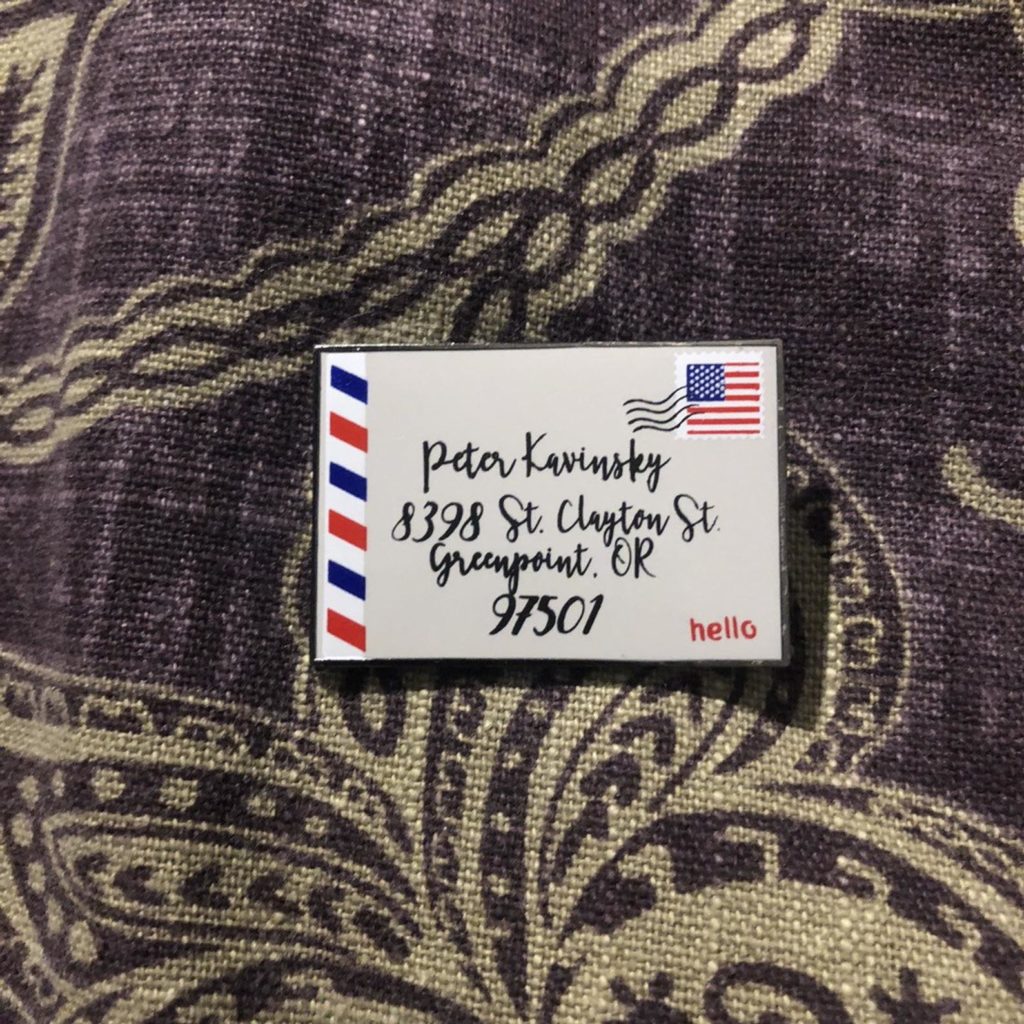 No roundup of TATBILB goods would be complete without one of the letters that started it all. $12 for this fun enamel pin.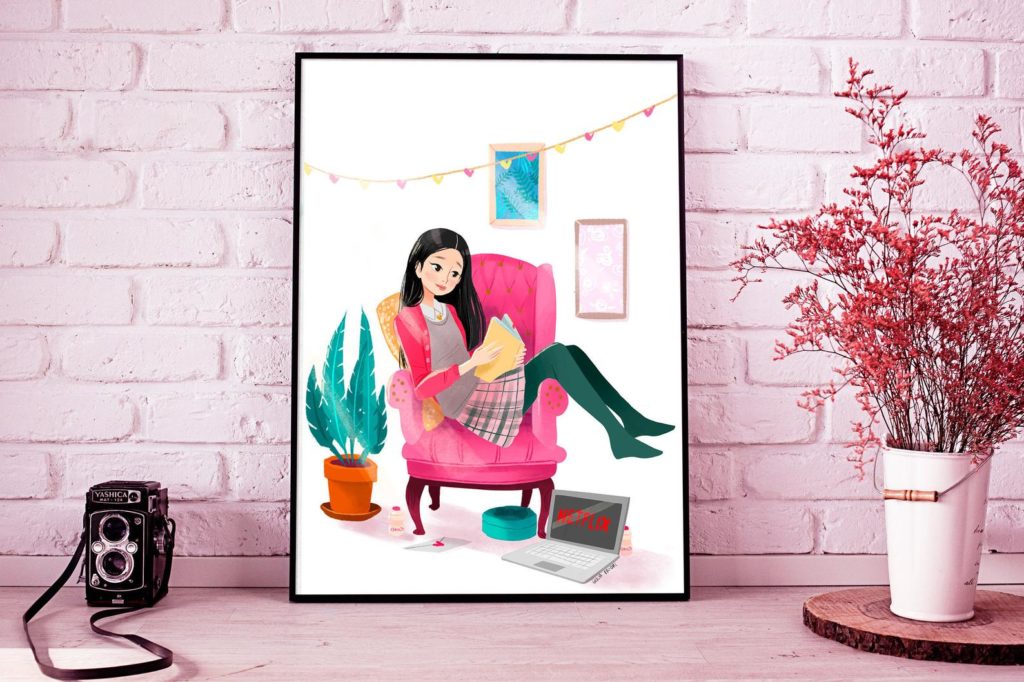 I love how cute and bookish this Lara Jean print is! $7.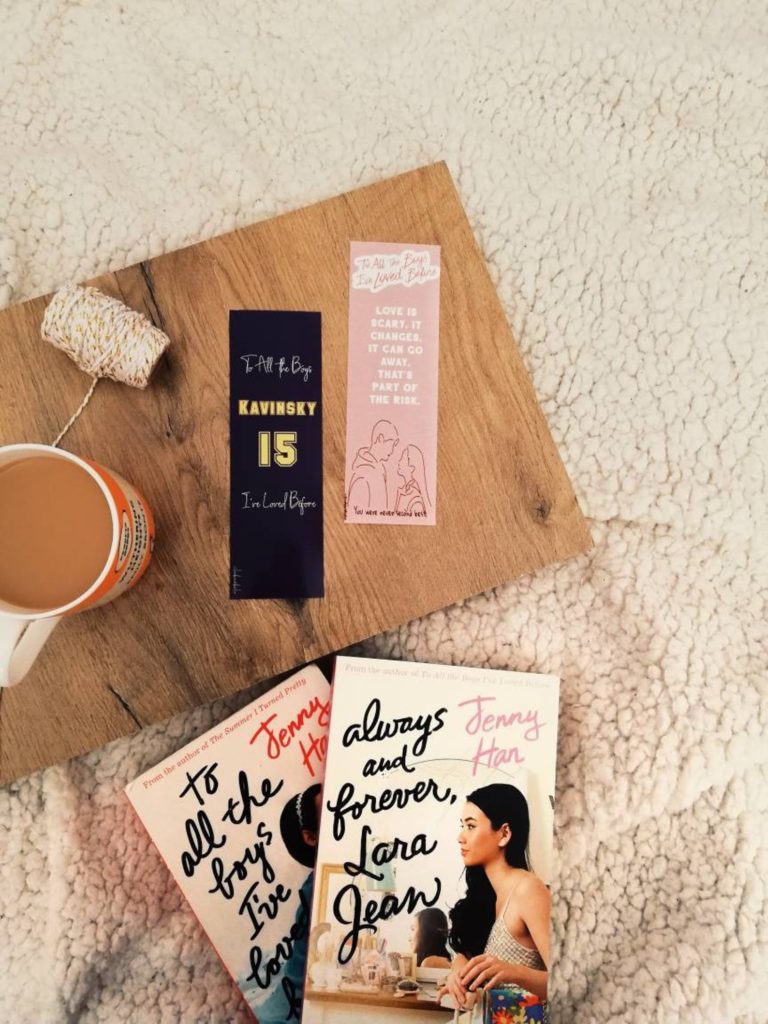 Of course, a bookmark is always in style, too. $2.50 and up.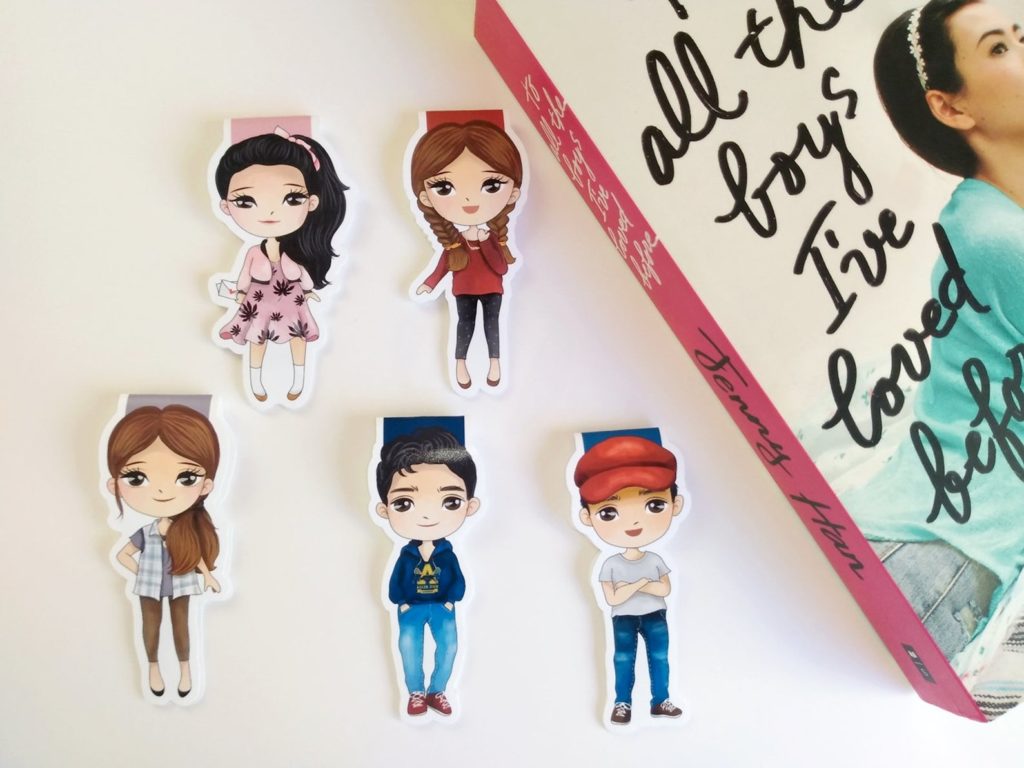 The cast and crew of To All The Boys as magnetic bookmarks. $3.50 and up.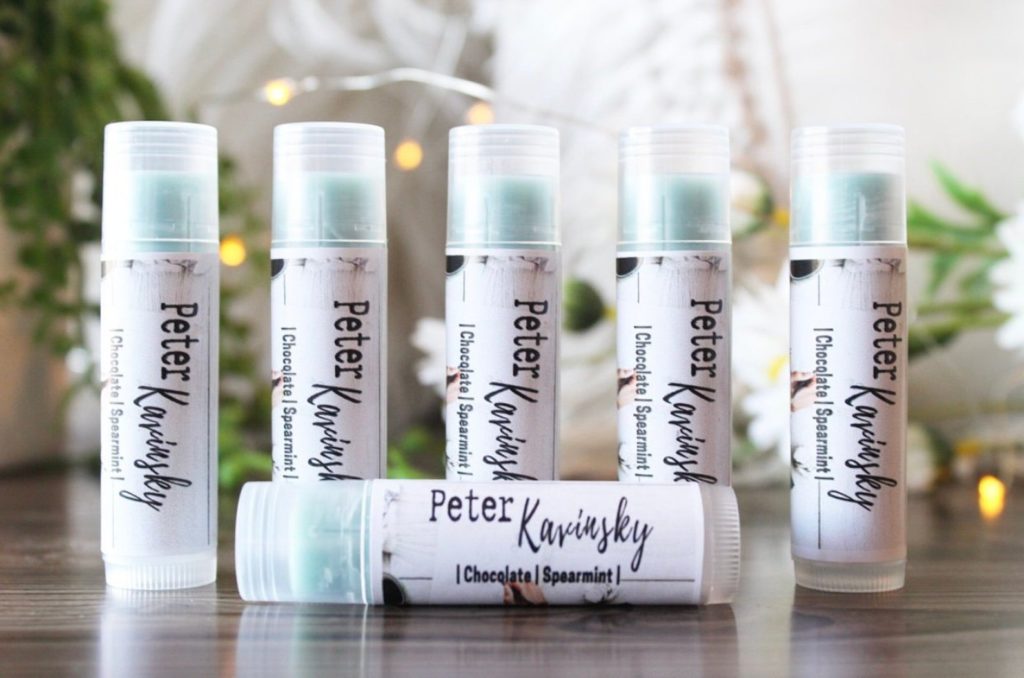 Peter Kavinsky lip balm. He apparently smells like chocolate and mint, if you're curious. $2.60.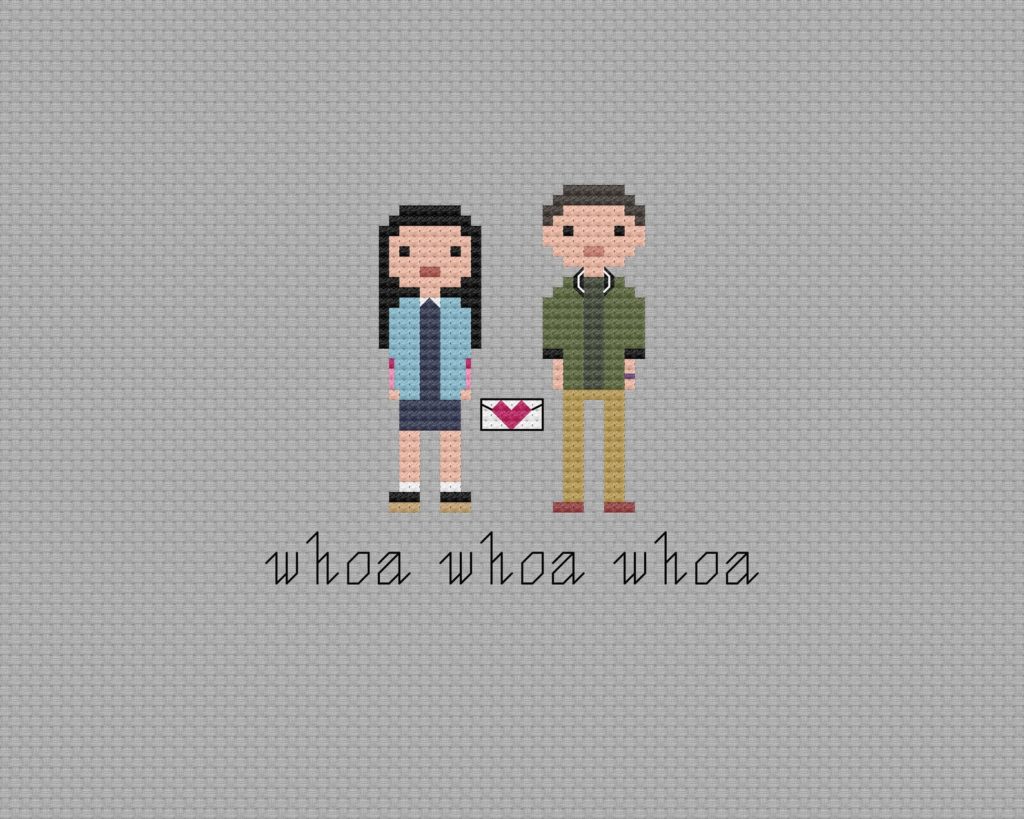 If you do cross stitch, this instant pattern download inspired by Jenny Han's book/the film made from it is perfect. $5.50.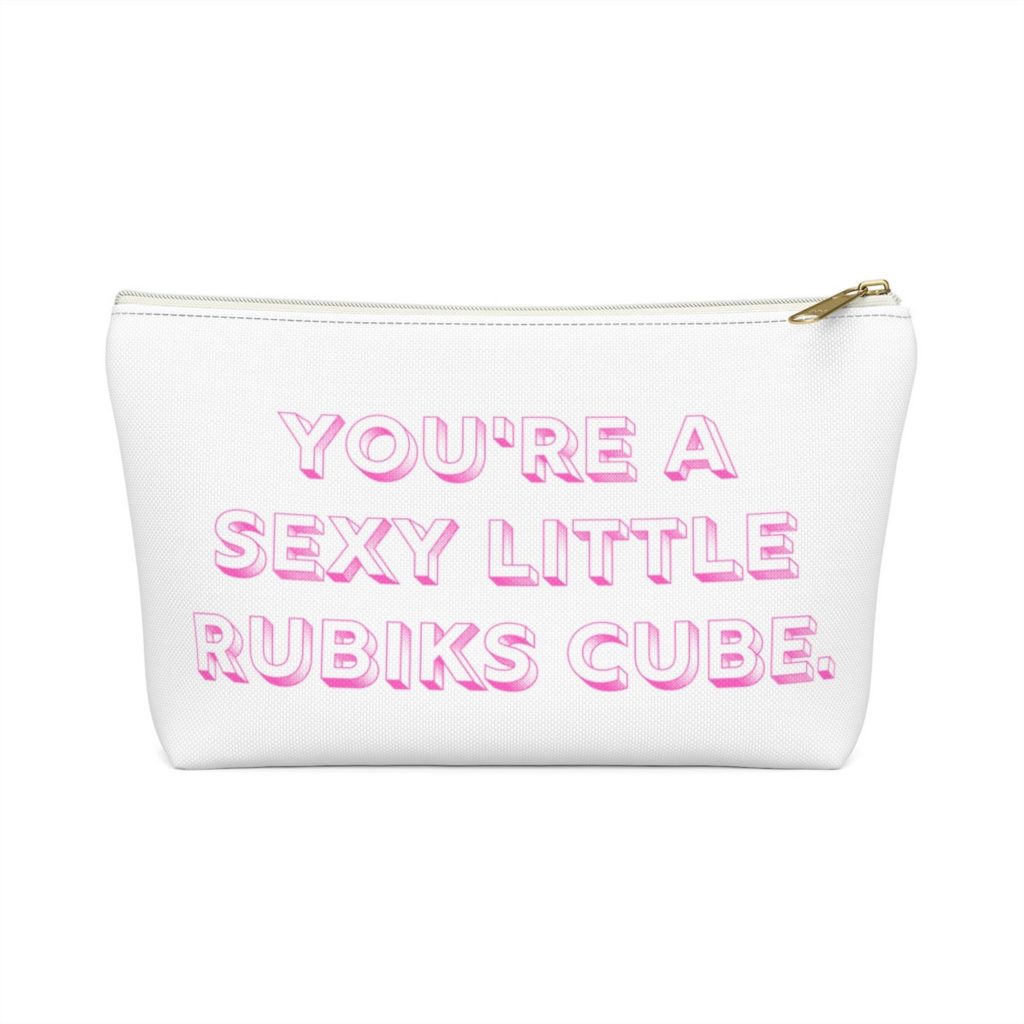 Carry all your necessities — and maybe that Peter Kavinsky lip balm — in this cute cosmetic bag. $16.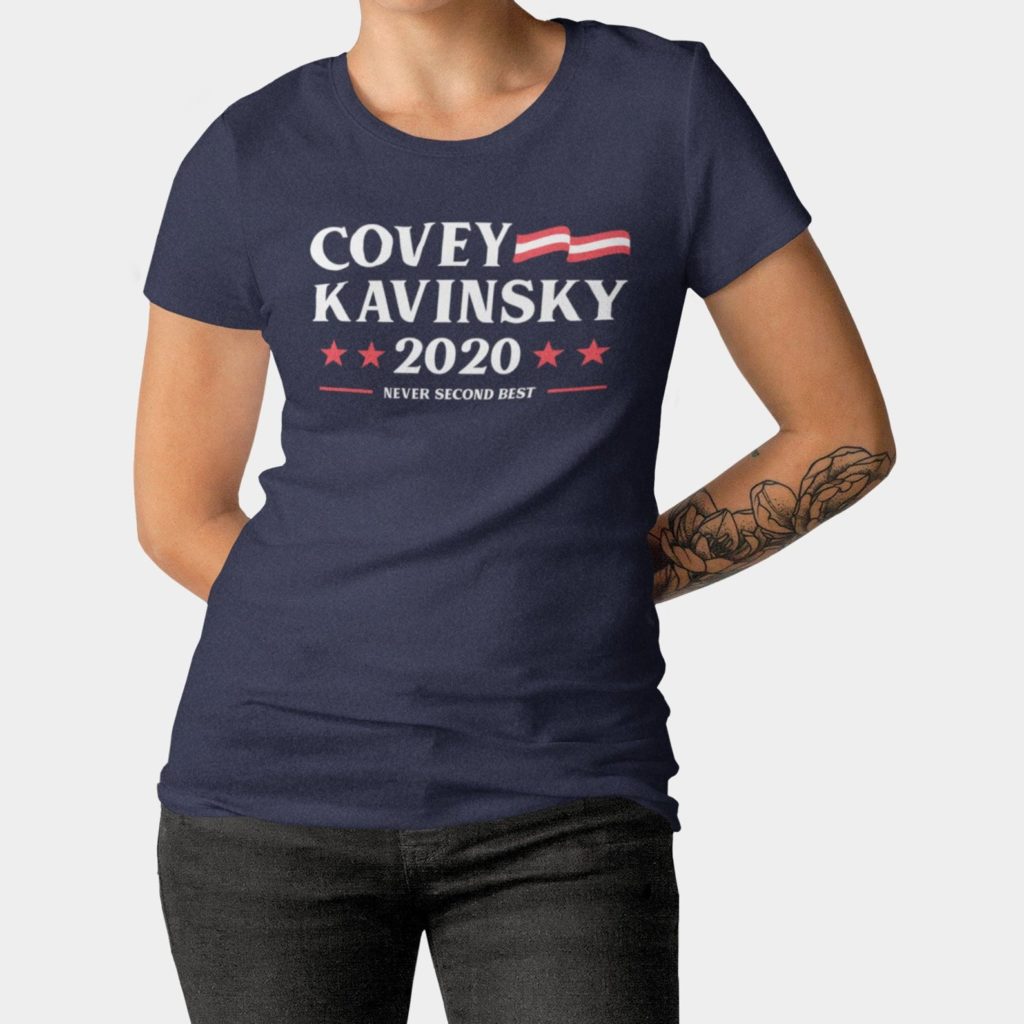 This Covey-Kavinsky campaign shirt FTW! $23 and up.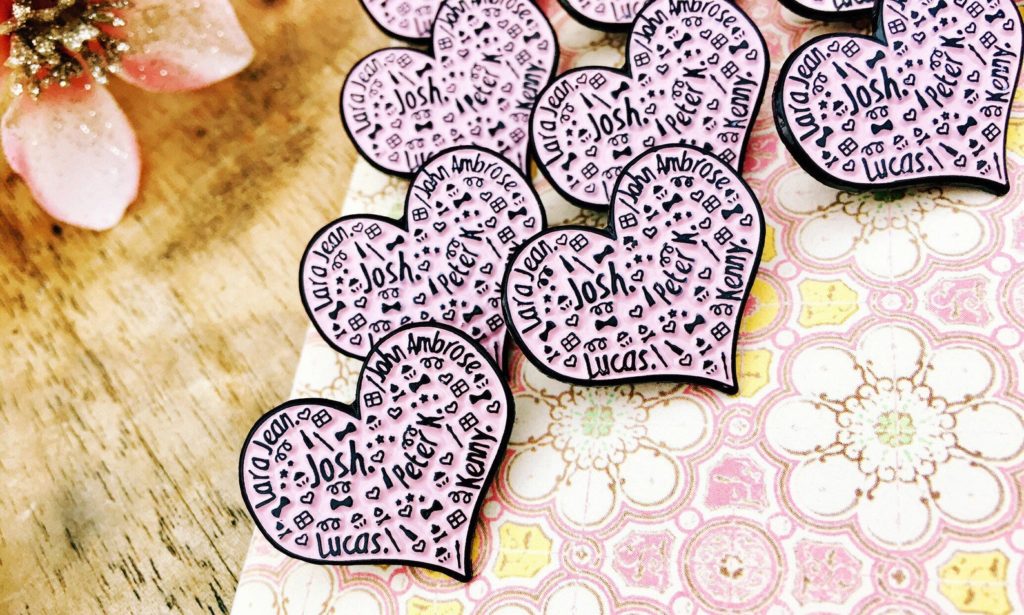 The enamel pin for those who aren't 100% Team Peter. $9.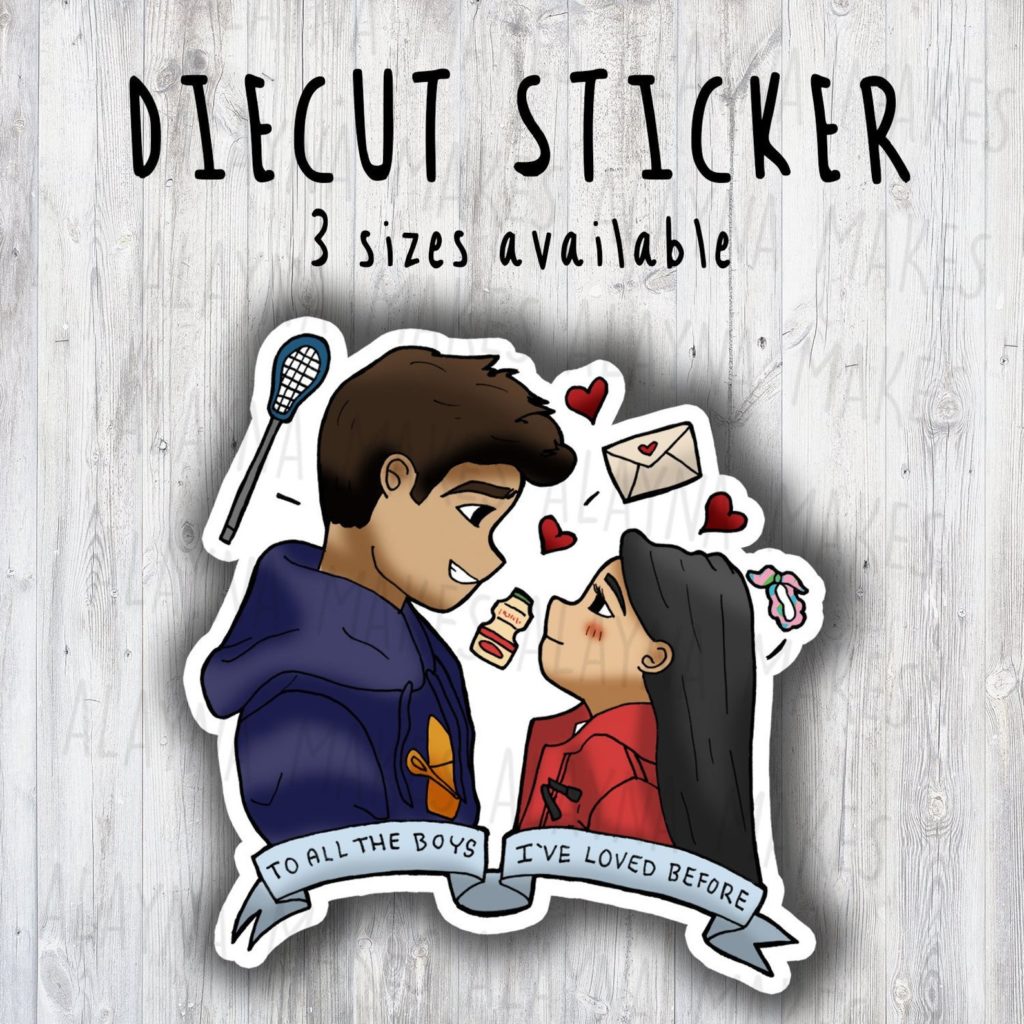 The perfect sticker for your laptop or notebook. $1.50 and up.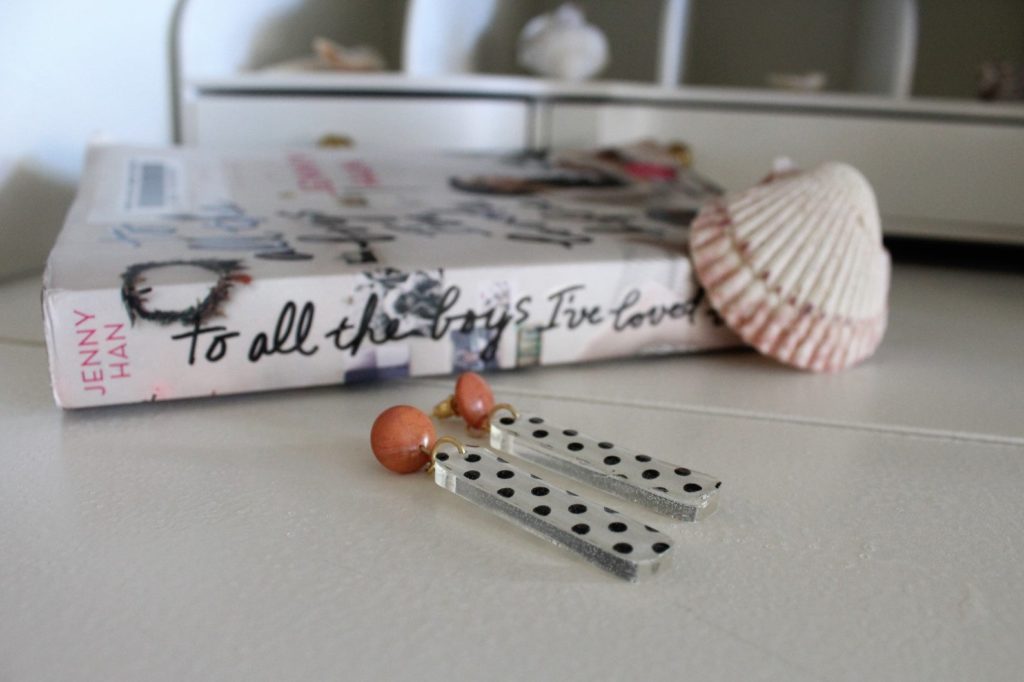 I'm obsessed with these Lara Jean inspired earrings. Perfect for everyone who cannot get enough of her style. $13.25.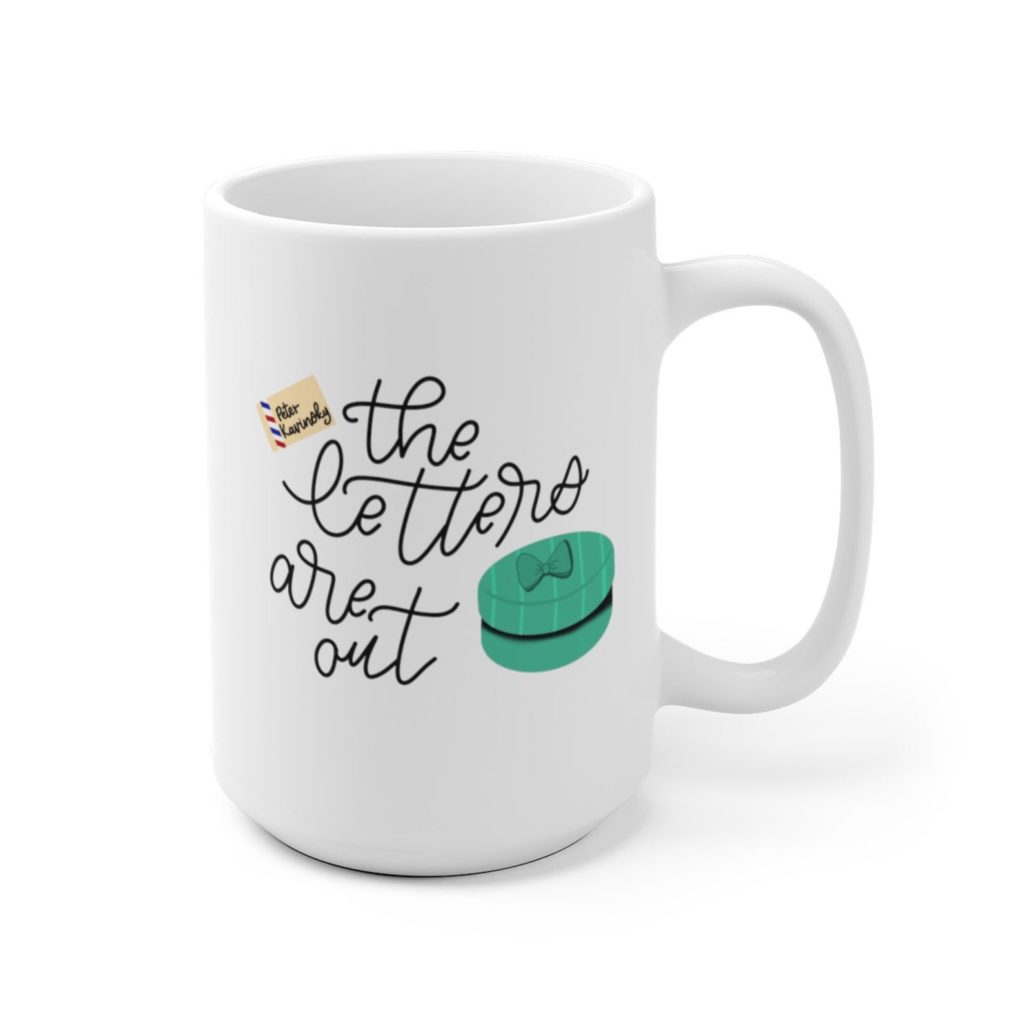 Sip your bevvy of choice out of the mug honoring how it all started. $20.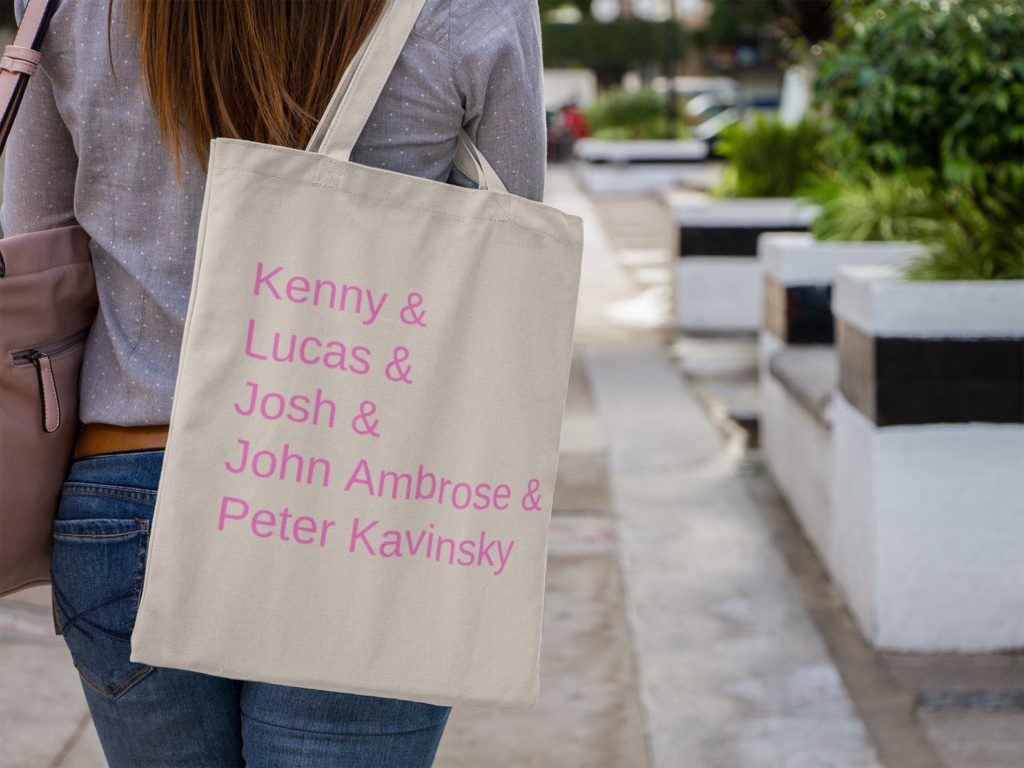 Last, but not least, your new favorite library tote. $22.
---
Thanks for hanging out, and we'll see you later this week!
— Kelly Jensen, @heykellyjensen on Instagram and editor of (Don't) Call Me Crazy and Here We Are.
**Psst — you can now also preorder my upcoming August release, Body Talk: 37 Voices Explore Our Radical Anatomy!