Sponsored by Tor Books
The Bard's Blade is the start of the new Sorcerer's Song fantasy adventure series from Brian D. Anderson. Mariyah enjoys a simple life in Vylari, a land magically sealed off from the outside world. There she's a renowned wine maker and her betrothed, Lem, is a musician of rare talent. Then a stranger enters Vylari for the first time in centuries, bringing a dark prophecy that forces Lem and Mariyah down separate paths. How far will they have to go to stop a rising darkness? And how much of themselves will they have to give up along the way?
Happy Friday, shipmates! Whew, it sure has been a month this week, hasn't it? But we got through it; it's time for the weekend, which means time to catch up on reading (and, if you're me, the weekly episode of Picard.) It's Alex, with a bit of SFF-related news and a set of books you might want to check out, given… current events.
I confess, I'm not a sports afficiando, so I'm only now just catching up with the Super Bowl commercials. Some things are eldritch horrors that shall not be mentioned, but I'm going to share my two favorites because they both make me smile: Jeep's homage to one of my favorite movies ever, Groundhog Day; and the Doritos commercial that brought together two of my favorite guys.
News and Views
Here's a short story from C.L. Polk: St. Valentine, St. Abigail, St. Brigid
Because I like you and want you to be happy, here's a picture of Gates McFadden in her Star Trek uniform, on a unicycle.
A history of Star Trek's uneasy relationship with androids.
A 4-minute VFX reel from The Rise of Skywalker, which includes shots of how they brought Carrie Fisher into the film.
Seanan McGuire's next Wayward Children book will be called Across the Green Grass Fields.
There are many good Twitter threads about the most recent publishing "are you f*****g kidding me?" moment. SL Huang's is a good one. And so is NK Jemisin's.
A cat in Siberia who lost all four of her paws to severe frostbite now has 3D-printed, titanium prosthetics.
On Book Riot
This week's SFF Yeah! podcast is about mind-bending SFF.
Free Association Friday
For a different no particular reason than last week (goodness, but you'd think the publishing world would run out of YIKES eventually), let's take a look at some SFF takes on "classic literature"–by which I mean works generally considered to be part of the "Western canon"–that are written by non-white authors!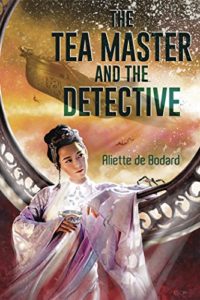 The Tea Master and the Detective by Aliette de Bodard – Genderbent Sherlock Holmes meets space opera, where Watson is an intelligent, tea-blending space ship. Have I mentioned I love this book? Because I love this book.
Scavenge the Stars by Tara Sim – This is a fantasy retelling of The Count of Monte Cristo… and as a bonus, it's gender-swapped!
Frankenstein in Baghdad by Ahmed Saadawi – Just what it says on the tin: a horrific and darkly humorous take on the most classic of all scifi, set in contemporary, US-occupied Baghdad.
Destroyer by Victor LaValle – Also a take on Frankenstein, but this one is set in the modern United States and is very much about state (police) violence against Black people. Bonus: check out his book The Ballad of Black Tom for a retelling of one of Lovecraft's most racist (and there's stiff competition) stories, The Horror of Red Hook.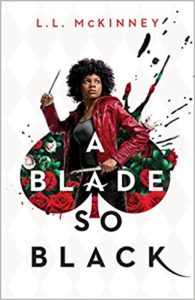 A Blade so Black and A Dream so Dark by L.L. McKinney – A modern, urban fantasy retelling of Alice's Adventures in Wonderland that starts in Atlanta and goes quickly through the looking glass.
King Maker: The Knights of Breton Court by Maurice Broaddus – A King Arthur retelling that's set in Indianapolis and follows a hustler named King, who must unite gang members and criminals–and lead them on an epic, righteous quest.
Dorothy Must Die by Danielle Paige – A retelling of The Wizard of Oz where Dorothy isn't helping her friends find hearts and brains… she's out to remove them by whatever means necessary.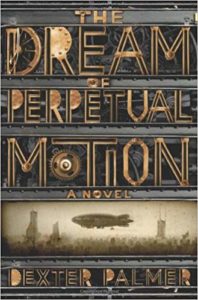 The Dream of Perpetual Motion by Dexter Palmer – A steampunk, fantastical take on Shakespeare's play The Tempest, which in this imagining, takes place on a zeppelin flying high above a rich and mysterious metropolis.
The Einstein Intersection by Samuel R. Delaney – A retelling of Orpheus and Eurydice, but it's Delaney, so hold onto your butts. Things get weird fast.
Bonus round! Not strictly a retelling, but you should still check this out:
Mexican Gothic by Silvia Moreno-Garcia – This is a take on every gothic horror novel you've known and loved–think: The Turn of the Screw–but set in Mexico in the 1950s.
---
See you, space pirates. You can find all of the books recommended in this newsletter on a handy Goodreads shelf. If you'd like to know more about my secret plans to dominate the seas and skies, you can catch me over at my personal site.