Sponsored by Dreamscape Media.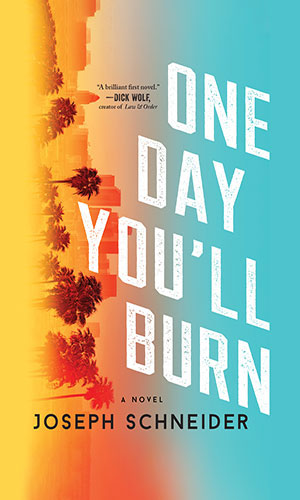 A body so badly burned that it could be mistaken for a movie prop…except for the smell. That's not something the LAPD finds lying on the street every day. When Detective Tully Jarsdel is called to the scene, it's clear to him that something about the placement of the corpse is intentional, even ritualistic. But nothing Jarsdel can prepare him for the deep evil behind this case, which appears to be as hopeless as it is violent. Jarsdel is dragged into the underbelly notorious for chewing up and spitting out anyone dumb enough to turn their back on survival.
Hello mystery fans! Who's ready to click all the links, get some Amazon deals, and hear about a new documentary? Well, ready or not, here we go:
From Book Riot And Around The Internet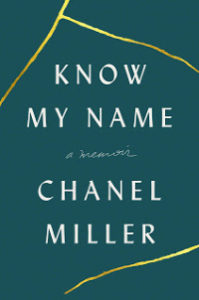 Rincey's Booktube review of Know My Name by Chanel Miller (TW rape)
Rincey and Katie are here to satisfy your SFF mystery cravings and to talk about the Edgar Award nominees in the latest Read or Dead.
The (Legal) Thrill Is On: 14 Authors Like John Grisham
6 Mystery Novels Set in Scotland
Die Hard at a Rest Stop and More Must-Read Mystery and Thrillers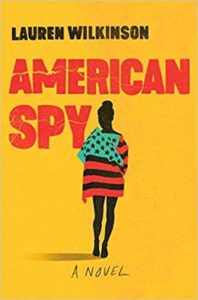 2020 BARRY AWARD NOMINATIONS
"One day somebody will explain to me why it is that, at a time when science has never been wiser, or the truth more stark, or human knowledge more available, populists and liars are in such pressing demand." John le Carré on Brexit: 'It's breaking my heart'
Cuban Writer Honored for 'Queen of Bones' Murder Mystery (The bit about how heavy her accent is was not needed.)
"It would be better if we were having conversations about it rather than talking at each other, and as always, books are some of the best means to spark those kinds of conversations." Throwing Rocks: An Interview with John Vercher
News And Adaptations
I inhaled her mystery novels in high school: Legendary Mystery Writer Mary Higgins Clark Has Died at 92
Well this upcoming "gothic lesbian murder book" sounds super good.
The Highway, the first book in C.J. Box's Cassie Dewell series, is being adapted into a CBS show by David E. Kelley.
Chris Pratt will star in and executive producer an adaptation of the political thriller The Terminal List by Jack Carr.
Rosario Dawson Teases "Smart, Weird, Wild" New Murder Mystery Series Briarpatch
Agatha Christie's The Pale Horse Amazon adaptation has a trailer!
Watch Now
McMillions On HBO Go: A six-part docuseries about the ex-cop that defrauded the McDonald's Monopoly game of $24 million. "Big crime, when nonviolent, can have an element that's sort of funny — audacious, inventive, and doomed to blow up in the faces of the perpetrators. But big criminals often suck in small criminals, and in those stories, you often find desperation and naivete." From Linda Holmes NPR review. Watch the trailer.
Reminder: Briarpatch starring Rosario Dawson as an investigator premiered yesterday, February 6th on USA Network, and if not up already will probably soon be on the website/app.
Kindle Deals
A great historical mystery following resurrectionists in 1850 is ridiculously priced at $0.99: The Impossible Girl by Lydia Kang (Review)
The third book in my favorite Sherlock series is $1.99 if you're not already caught up: The Hollow Of Fear by Sherry Thomas. (Review)
From my TBR pile the British serial killer detective thriller The Cutting Room (Carver and Lake #2) by Ashley Dyer is $1.99!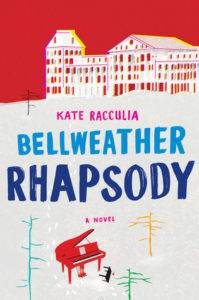 And for a quirky, horrorish murder mystery, Bellweather Rhapsody by Kate Racculia is $1.99! (Don't remember if it has triggers.)
Start a delicious cozy mystery series: Hummus and Homicide by Tina Kashian is $1.99!
Browse all the books recommended in Unusual Suspects previous newsletters on this shelf. See 2020 upcoming releases. An Unusual Suspects Pinterest board. Get Tailored Book Recommendations!
Until next time, keep investigating! In the meantime, come talk books with me on Twitter, Instagram, and Litsy–you can find me under Jamie Canavés.
If a mystery fan forwarded this newsletter to you and you'd like your very own you can sign up here.