Sponsored by The Solid Grounds Coffee Company by Carla Laureano.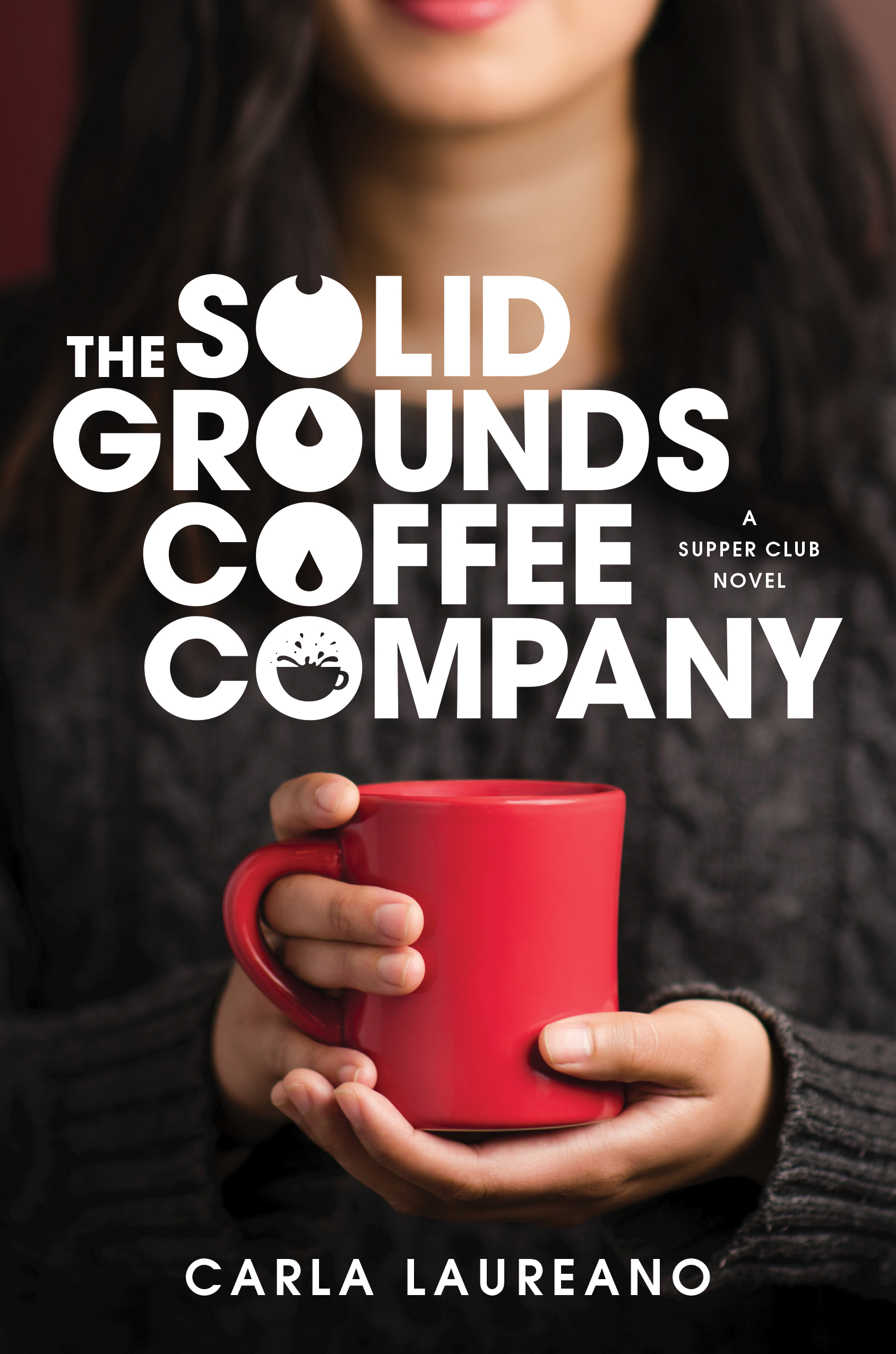 When Ana Sanchez is asked to cover up a client's misdeeds with serious ramifications, she can no longer sacrifice her conscience for her crisis management career . . . and the cost is her job. Professional rock climber Bryan Shaw jumped on the opportunity to buy a coffee farm in Colombia—only to discover his wandering ways have left him utterly unprepared to run a business. As the two delve deeper into the coffee roasting business together, they begin to learn that sometimes the best plans are the ones you never see coming.
Happy Thursday, lovers! It's a new month, and I'm coming in with a new attitude! There are so many new books out this week and I haven't even done my planner for this month and I'm sort of freaking out a little bit but it's all to our benefit so I will just breathe. Breathe with me.
Over on Book Riot
Whether you're a Nalini Singh fan or not, this is a fun quiz.
Enter to win a Barnes and Noble gift card!
Just getting into audiobooks, or looking for an alternative to Audible? Here are all your questions answered about Libro.fm.
And I know it's in the footer but I completely failed to include the last episode of When In Romance in the rundown last week.
Deals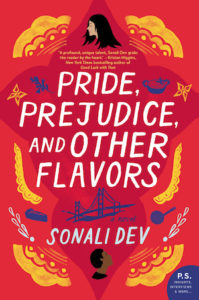 If you're okay with being hungry while you read (like, all the time), Pride, Prejudice, and other Flavors by Sonali Dev is 1.99. As I mentioned in my short review and rec of this book the first time around, there are all the content warnings: discussion of multiple past rapes (one of which included use of rohypnol); discussion of lost pregnancies and attempts to get pregnant; family discord and estrangement; brain tumors; bad reaction to potential blindness; an Assigned Criminal At Birth law enforcement interaction…I think that's all of the big stuff. But if you feel confident reading around it, the book itself is lush and lovely…and I'm super excited to pick up Recipe for Persuasion next, because after Northanger Abbey, Persuasion is my favorite.
Black History Highlight
There's so much to Black history, and so little romance to talk about when we talk about it. Obviously, Beverly Jenkins is the go-to when we talk about North American-focused Black history and heritage in romance, but there are other authors who have done great work writing meaningful, poignant romances featuring Black characters in our shared historical timeline.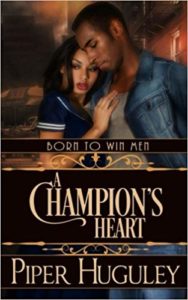 A Champion's Heart by Piper Huguley
Piper Huguley is most known for her Milford College series, which draws us into the lives of people living in the decades before the turn of the 20th Century, but there are so few romances set during the Great Depression that I always recommend this one to new readers. There is a couple you want to succeed in their relationship, but also in their lives, and the setting is one that leaves you regularly on edge about whether they might actually make it work. But it's a romance, so you know things will work out some kind of way.
New Books!
There are so many new books out this week, some of which came out earlier than I expected or just sort of came out of nowhere!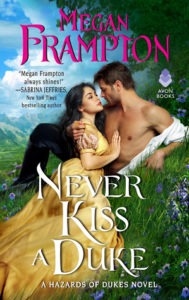 Never Kiss a Duke
Megan Frampton
I missed this one last week, so I thought I'd drop it here. I don't know what this trend with ladies owning gaming houses has come from, but I like it. Here, Ivy is in charge and hires Sebastian de Silva, former duke, now left with nothing but his charm. There's obviously going to be some tension regarding the fact that she is his employer, but hey, if her own personal goal is to never kiss a duke, she'll succeed (because he isn't one anymore lolsob).
Her Twin Baby Secret
Therese Beharrie
Alexa has decided to have children on her own. Which is fine. But she hits it off with Benjamin—a business rival—after they pretend to be in a relationship for some reason, and now she wonders what the future might look like. I love Therese Beharrie's various baby books like nobody's business, so I'm a little biased, but I think you'll have fun with this one.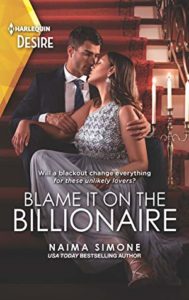 Blame it on the Billionaire
Naima Simone
If there's one thing Naima Simone kills us with it's drama drama drama, and this one is definitely going to be one of those! There's a blackout, and Nadia and Grayson take supreme advantage of it. When the lights come back on, Grayson surprises Nadia with a fake engagement proposal (ANOTHER ONE! I AM LIVING!), but there are plots afoot to take her down.
Ignite on Contact
Jaci Burton
This is the second book in Burton's new Brotherhood by Fire series, which I was intrigued by as a big fan of the 9-1-1 universe (though I think these might have been more inspired by Chicago Fire, which I've never seen). In this one, younger brother Rafe is all about that casual life, and ER nurse Carmen doesn't have time for anything more. They start out with what they both think is a little fun, and then Rafe goes and catches feelings, to his own surprise.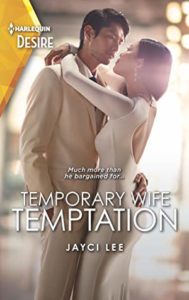 Temporary Wife Temptation
Jayci Lee
Natalie and Garrett are both in need of a spouse. Not for love and companionship, but for the sake of family pressure and other appearance-related things. So when Garrett proposes that Natalie marry him, in order to prevent his matchmaking mother from thrusting the bride of her choice upon him, Natalie agrees. They also agree they won't have sex. Or fall in love. Hah. Yeah, cause that always works.
Hearts on Hold
Charish Reid
So there's a sexy, tattooed children's librarian and a "tightly wound" university professor. She comes to him with a proposal for the university and public library to work together, and the fire blazes between them almost immediately. There are sexytimes. There are apparently spreadsheets involved. That's all I know
And then of course the ones I talked about earlier this week, A Heart of Blood and Ashes by Milla Vane and The Worst Best Man by Mia Sosa, which both deserve all the yelling.
As usual, catch me on Twitter @jessisreading or Instagram @jess_is_reading, or send me an email at wheninromance@bookriot.com if you've got feedback, bookrecs, or just want to say hi!