Sponsored by Chicago Review Press.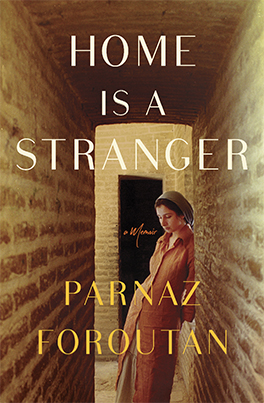 The daughter of a Jewish mother and a Muslim father, Parnaz fled persecution in Iran as a young girl and grew up an immigrant in Los Angeles. Nineteen years later, after the death of her father and a frightening diagnosis for herself, she decides rekindling her shattered spirit is more important to her than undergoing open-heart surgery. She returns to her homeland, this time as a stranger. Home Is a Stranger is a memoir about transcending boundaries and the meaning of hospitality—not only in the sense of welcoming others into our lives but also of remaining open to the world in the wake of loss.
Hello to all you nonfiction fans! I'm Alice, co-host of Book Riot's nonfiction podcast For Real. I'll be your new nonfiction newsletter sender, giving you themed roundups and info on new nonfiction releases. Real quick about myself:
I love nonfiction about history, science, women's studies, nature, memoir, and more, but those are the big ones.
Kim and I like to tell a story about how we realized we were both huge nonfiction nerds when we attended BookExpo in NYC together and were both VERY excited to find a university press galley of a book on the history of baking powder. From there, our podcast was born.
Futurama is one of my favorite TV shows, and I appreciate any and all references to it. Lots of good nerd jokes in it and, let's be honest, if you're into nonfiction, you're at least a bit of a nerd.
That's it for now, so let's get into some new releases for February!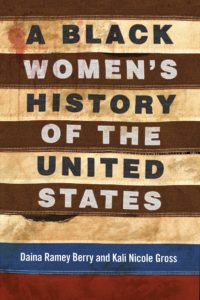 A Black Women's History of the United States by Daina Ramey Berry and Kali Nicole Gross. The authors, both award-winning historians, center Black womanhood and discuss artists, queer women, enslaved and freedwomen, religious leaders, activists and more in this expansive history that testifies to the "beauty, richness, rhythm, tragedy, heartbreak, rage, and enduring love that abounds in the spirit of Black women in communities throughout the nation."
Me and White Supremacy: Combat Racism, Change the World, and Become a Good Ancestor by Layla F. Saad. Saad's Instagram challenge asked people to examine and own the ways they uphold white supremacy. Over 80,000 people downloaded her Me and White Supremacy workbook, and now that guide is a published book that leads you through how to stop inflicting damage on people of color and how to help others do so too.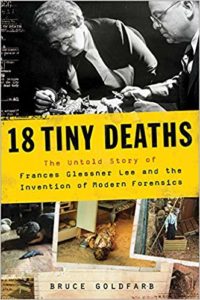 18 Tiny Deaths: The Untold Story of Frances Glessner Lee and the Invention of Modern Forensics by Bruce Goldfarb. They might look like dollhouse scenes at first, but Frances Glessner Lee's nutshell studies of the 1940s and '50s trained law enforcement officers in the investigation of violent crimes, and are still being used today. 18 Tiny Deaths explores how this Chicago socialite became one of the strongest proponents of modern forensics in the 20th century.
Smacked: A Story of White-Collar Ambition, Addiction, and Tragedy by Eilene Zimmerman. A memoir about Zimmerman's life with and without her ex-husband and the drug addiction he hid from his family that eventually led to his death. This shocking event compelled her to start her research into drug addiction among similarly work-obsessed white collar professionals, which she undertakes while rebuilding her life into something completely new.
That's it for new releases this week! You can find me on Twitter and Instagram at @itsalicetime and co-hosting the For Real podcast with Kim here at Book Riot. See you on Friday for 3 on a Theme!