Sponsored by our $50 Barnes and Noble gift card giveaway!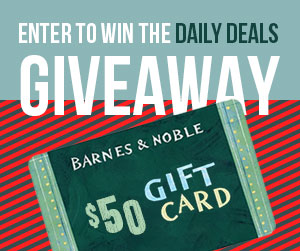 We're giving away a $50 gift card to Barnes and Noble. To enter, just sign up for our Daily Deals newsletter and get our hand-picked round-up of the best books on sale, every day.
Hi mystery fans! I thought I'd start the month off with a nice big list of great crime books releasing this month. So grab your TBR list, get ready to buy, or let your library know what you'd like them to get for you. (📚= I've read and recommend; 📖= currently reading and enjoying.)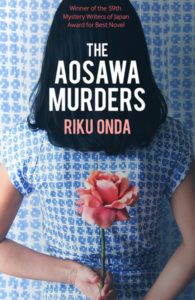 The Aosawa Murders by Riku Onda and Alison Watts (Translator): A young girl is the only survivor of a mass poisoning but did she have any involvement…"contemporary Japan, with its rituals, pervasive envy and ever so polite hypocrisy."
Second Sister by Chan Ho-Kei, Jeremy Tiang (Translator): 📖 I really like his PI life story told in reverse novel, The Borrowed, so super excited to be reading this one with essentially a hacking Sherlock hired to help a young woman find who harassed her sister into death by suicide. (TW public groping/ suicide, detail/ date rape)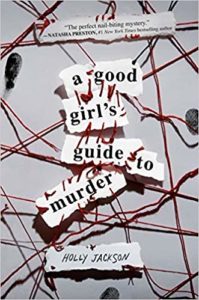 A Good Girl's Guide to Murder (A Good Girl's Guide to Murder #1) by Holly Jackson: 📚 A teenager, Pip, does a school project essentially on the town's missing girl case–who has since been declared dead without a body, and whose boyfriend was suspected and died by suicide. This was a satisfying mystery that posits the main possible outcomes of what may have happened as you follow Pip on the case. Great multicast audiobook. (TW sharing nudes without consent/ past suicide, detail/ mentions self harm/ talk of statutory/ date rapes, not on page/ animal cruelty)
Djinn Patrol on the Purple Line by Deepa Anappara: Here's another missing person mystery, this time the classmates are on the search and it's set in India. "Drawing on real incidents and a spate of disappearances in metropolitan India, Djinn Patrol on the Purple Line is extraordinarily moving, flawlessly imagined, and a triumph of suspense."
On the Lamb (Kebab Kitchen Mystery #4) by Tina Kashian: A cozy mystery set in Jersey, which follows Lucy Berberian who returned home and is working in the family's Mediterranean restaurant, Kebab Kitchen. Drooling already!
The Falcon Thief: A True Tale of Adventure, Treachery, and the Hunt for the Perfect Bird by Joshua Hammer: 📖 I am so here for these nonviolent true crime stories that read like part history, part adventure, and part "heist." Definitely for fans of The Feather Thief. Also, as usual humans are terrible.
Saint X by Alexis Schaitkin: 📖 Teen girl murdered on tropical vacation with suspects arrested but never charged, and how that tragedy affects the family.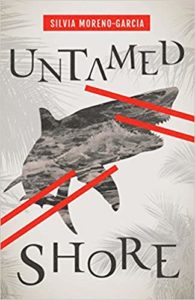 Untamed Shore by Silvia Moreno-Garcia: 📖 Slow-burn suspense set in Baja, California during the '70s following a local woman who has been hired by a rich renting couple as a live-in assistance and you just know someone is gonna die… Ps: I have read everything Moreno-Garcia has written and will continue to do so. (TW domestic abuse, past suicide mention, with detail)
The Burn (Betty Rhyzyk #2) by Kathleen Kent: 📚 Another great procedural series I look forward to! This one follows a Brooklyn detective transplanted to Dallas, Texas dragging her past with her.(TW PTSD/ addiction/ past domestic abuse/ suicide/ animal cruelty) (Review for first in series, The Dime)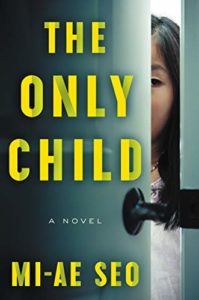 The Only Child by Mi-ae Seo, Jung Yewon (Translator): 📚 Great slow-burn psychological following a criminal psychologist called to meet a jailed serial killer who also learns her husband has a daughter she knew nothing about and begins to question nature vs nurture at work and at home… (TW child abuse/ animal cruelty/ past suicide)
All the Best Lies (Ellery Hathaway #3) by Joanna Schaffhausen: 📖 Love this dark procedural series about a young girl saved by an FBI agent, who wrote a book about her, and when she grew up and became a detective she keeps partnering with him on other cases. Start at the beginning with his series (Review for first in series, The Vanishing Season).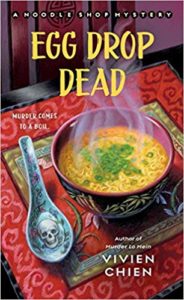 Egg Drop Dead (A Noodle Shop Mystery #5) by Vivien Chien: A return-home-to-work-in-the-family-business-turn-amateur-sleuth series with a slow-burn romantic relationship that will leave you craving Chinese food.
Trouble Is What I Do (Leonid McGill #6) by Walter Mosley: P.I. Leonid McGill is back for fans of PI novels who need a quick read to curl up with.
Death in the Family (Shana Merchant #1) by Tessa Wegert: A wealthy family on an isolated island with blood found leaves investigators to question if someone is dead. Of course there's dark secrets and they get snowed in.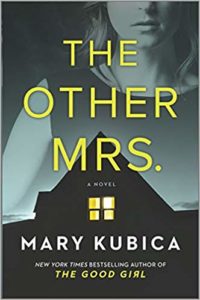 The Other Mrs. by Mary Kubica: Twisty psychological thriller set in a small-town in Maine with a dead neighbor…
The Sun Down Motel by Simone St. James: 📖 Gothic mystery where a young woman takes a night clerk job decades after from the place her aunt disappeared–spooky! (Mentions past rapes, no details)
Don't Look Down (Shadows of New York #2) by Hilary Davidson: This is a procedural following NYPD partner detectives I'm really looking forward to after the great first book, One Small Sacrifice (Review), in the series.
Alone in the Wild (Rockton #5) by Kelley Armstrong: Love this detective series set in a remote, secret location with criminals and people seeking protection from criminals where the residents don't know who is which.
Nairobi Noir by Peter Kimani: The first East African installment in the Akashic Noir Series!
Foul Is Fair (Foul Is Fair #1) by Hannah Capin: For fans of revenge crime novels: Teen girl and friends take revenge on the boys that raped her.
18 Tiny Deaths: The Untold Story of Frances Glessner Lee and the Invention of Modern Forensics by Bruce Goldfarb: If you've yet to hear about this woman she was fascinating and you should learn about her!
Firewatching by Russ Thomas: A police procedural for fans of psychological thrillers, which follows a cold case specialist detective!
Browse all the books recommended in Unusual Suspects previous newsletters on this shelf. See 2020 upcoming releases. An Unusual Suspects Pinterest board. Get Tailored Book Recommendations!
Until next time, keep investigating! In the meantime, come talk books with me on Twitter, Instagram, and Litsy–you can find me under Jamie Canavés.
If a mystery fan forwarded this newsletter to you and you'd like your very own you can sign up here.