Sponsored by Epic Reads and Red Hood by Elana K. Arnold.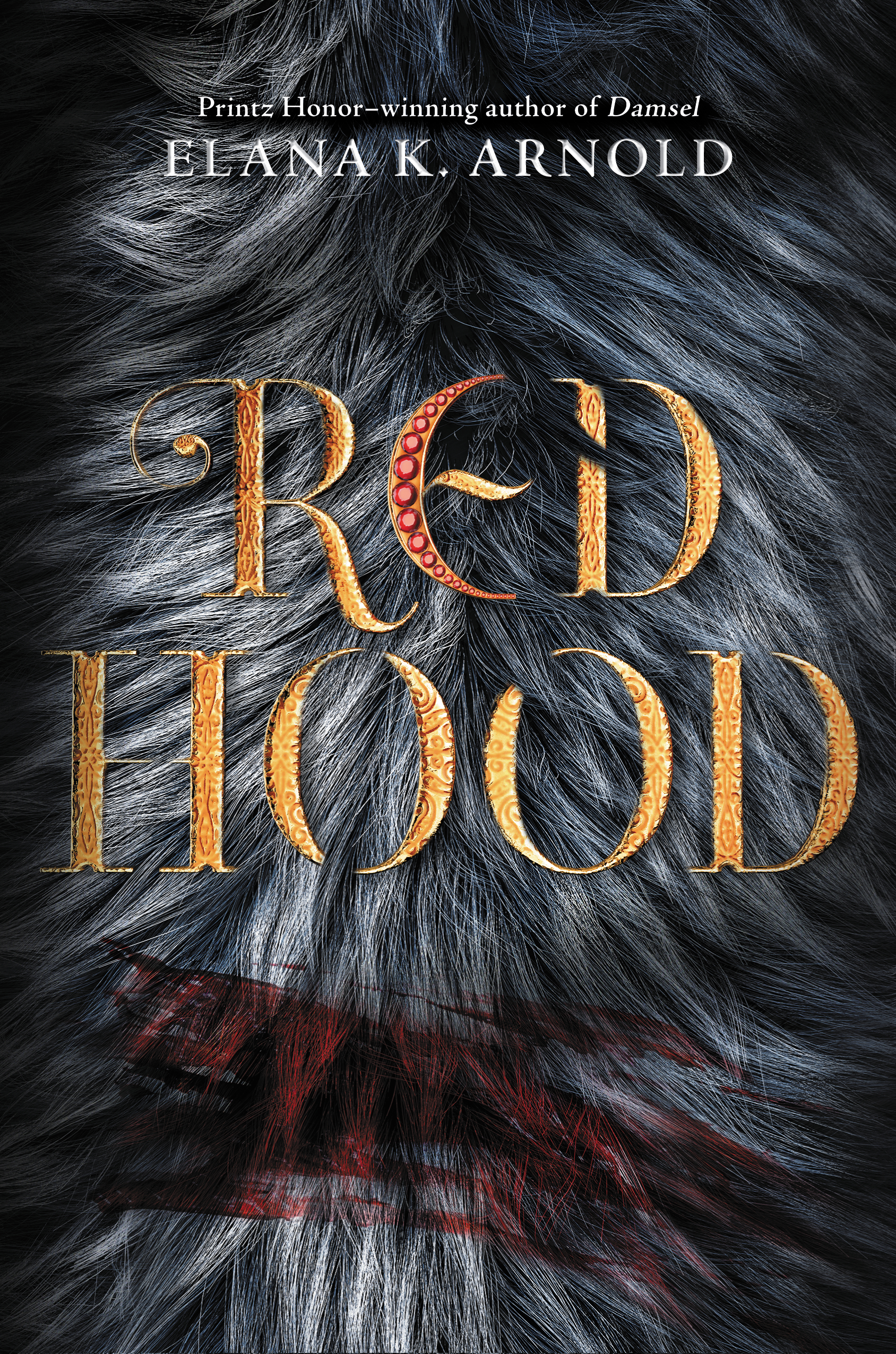 Elana K. Arnold, author of the Printz Honor book Damsel, returns with a dark, engrossing, blood-drenched tale of female power. Since she was young, Bisou Martel has kept mostly to herself. But then comes the night of homecoming, when she finds herself running through the woods, a fury of claws and teeth behind her. A wolf attacks. Bisou fights back. A new moon rises, and with it, questions. About the blood in Bisou's past, and on her hands as she stumbles home. About those that wait for girls who leave the path—and whether those girls are truly alone.
IT'S MONDAY! Sorry to yell, but it means it's time for another round of "Look at this delicious book goodness!" Unrelated: Who has seen Logan Lucky? I watched it last week, and while I didn't think it was a great movie, the part about The Winds of Winter made me giggle like crazy. That was an inspired bit of writing. I also finally watched The Mandalorian, and am still smitten with Baby Yoda. I have spoken.
Whatever you're watching or doing, I hope you have something wonderful to read. Please enjoy the rest of your week, and remember to be excellent to each other! I'll see you again on Thursday. – xoxo, Liberty
Here's Monday's trivia question: Which of Shakespeare's tragedies is his shortest? (Scroll to the bottom for the answer.)
Deals, Reels, and Squeals!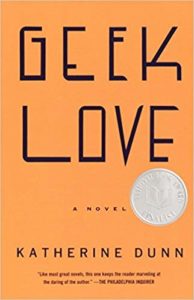 MCD/FSG will publish two posthumous works by Katherine Dunn.
Lilliam Rivera talked about her upcoming Greek myth retelling.
Here's the cover reveal for The Unstoppable Wasp: Built On Hope by Sam Maggs.
Here's the first trailer for the adaptation of The Plot Against America by Philip Roth.
David E. Kelley is returning to television with The Big Sky, based on The Highway, from C.J. Box's Cassie Dewell series.
Here' the cover reveal for Iron Heart by Nina Varela.
Joel Coen is filming Macbeth with Denzel Washington and Frances McDormand.
Here's the first look at the upcoming children's book from Dave Matthews.
Kristen O'Neill announced her upcoming book: Lycanthropy and Other Chronic Illnesses.
Annabelle Gurwitch has a new book deal with Counterpoint Press.
Book Riot Recommends 
At Book Riot, I work on the New Books! email, the All the Books! podcast about new releases, and the Book Riot Insiders New Release Index. I am very fortunate to get to read a lot of upcoming titles, and learn about a lot of upcoming titles, and I'm delighted to share a couple with you each week so you can add them to your TBR!
Excited to read:
Vampires Never Get Old: Tales with Fresh Bite (Imprint, September 22)
I was excited to learn about this collection! I have a feeling by the time the fall rolls around, I'm going to be in the mood for new vampire stories. This collection includes eleven contributions from some of today's most amazing YA authors, including Samira Ahmed, Dhonielle Clayton, Zoraida Córdova and Natalie C. Parker, Tessa Gratton, Heidi Heilig, Julie Murphy, Mark Oshiro, Rebecca Roanhorse, Laura Ruby, Victoria "V. E." Schwab, and Kayla Whaley.
What I'm reading this week: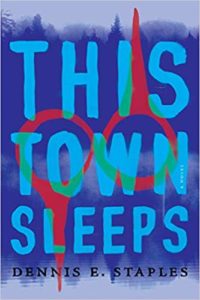 This Town Sleeps: A Novel by Dennis E. Staples
Greenwood: A Novel by Michael Christie
Deeplight by Frances Hardinge
Children of the Land by Marcelo Hernandez Castillo
Five Days: The Fiery Reckoning of an American City by Wes Moore and Erica L. Green
Pun of the week: 
I hate insect puns, they really bug me.
Here's a cat picture: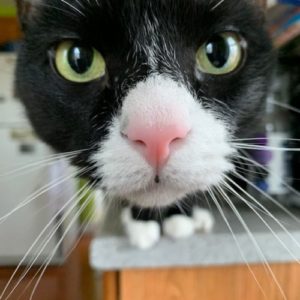 This is my pal, Owen. He's a close talker.
And this is funny.
I love word play.
Trivia answer: At 17,121 words, Macbeth is Shakespeare's shortest tragedy.
You made it to the bottom! Thanks for reading! – xo, L