Sponsored by St. Martin's Griffin.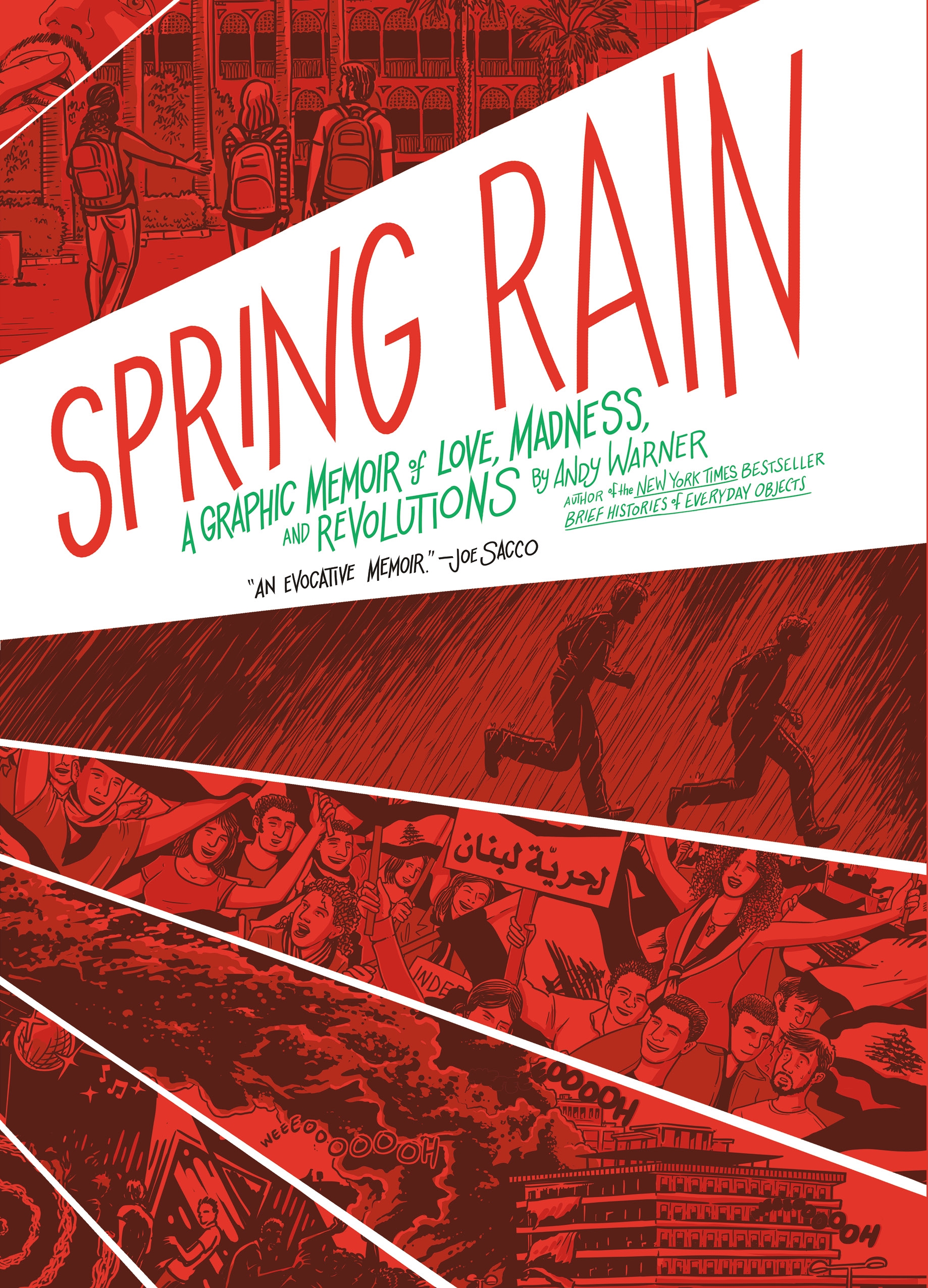 An intimate graphic memoir by a New York Times–bestselling writer about his semester abroad in Beirut as he grows close to a crowd of mostly LGBTQ students, and suffers a mental breakdown while the city erupts into revolution.
Hello hello, nonfiction friends! As promised, I'm here with something a little special for my last edition of True Story – an update of the very first edition I wrote back in January 2017. For the inaugural issue of the newsletter, I shared 15 of my go-to fun and fascinating nonfiction reads, a collection of some of the nonfiction I recommended most often to other readers.
Given how much I've read since then, I thought it would be fun to close my time as editor with an updated list – 15 more of my go-to fun and fascinating nonfiction reads. Let's dive in!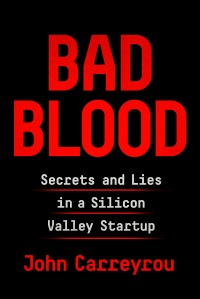 Bad Blood by John Carreyrou – This book has become one of my go-to nonfiction recommendations, especially for people who are not avid readers but want something really page-turning. In the book, Carreyrou chronicles the rise and fall of Theranos and the company's enigmatic founder, Elizabeth Holmes. The level of deception and willful ignorance at play through the whole scandal is astounding – you can't help but keep reading to watch the whole house of cards fall apart.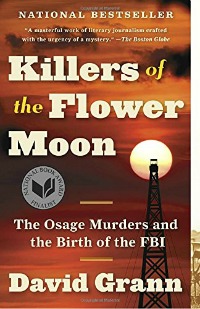 Killers of the Flower Moon by David Grann – This is one of my top recommendations for people who don't think they want to read nonfiction. This true story of the murder of multiple members of the Osage Nation in Oklahoma and the founding for the FBI reads like a thriller, which makes it great for readers who gobble up mysteries by Vince Flynn or James Patterson. Several members of my family (who are not nonfiction readers) have loved it.
All You Can Ever Know by Nicole Chung – As a child, Nicole Chung was put up for adoption by her Korean parents, then raised by a white family in a small Oregon town. When she was pregnant with her first child, Chung launched a search for her birth parents to understand whether the story she'd been told about her adoption was true. I'm not sure if I'd call this memoir fun, exactly, but it is a beautifully written meditation on family, race, and community. If I were more of a re-reader, I am sure that I'd pick it up again.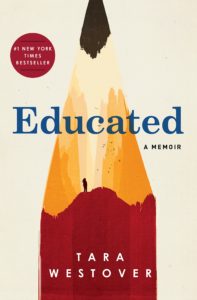 Educated by Tara Westover – I don't think I'm surprising anyone by telling you that this memoir is amazing. Westover is the daughter of Morman survivalists in rural Idaho, and experienced a childhood full of violence and misogyny. Despite not regularly attending high school, Westover manages to get into college, a move that estranges her from her family and sets her on a path to question everything she thought she knew. I just cannot tell you how good this memoir is, please go pick it up!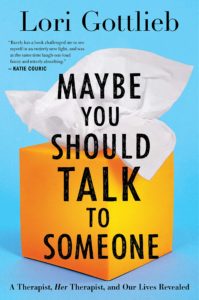 Maybe You Should Talk to Someone by Lori Gottlieb – I'm fascinated by books that explore careers that I'll never really get to experience. In this case, it's therapy and how therapists work to help their patients move through difficult experiences and personal development. Gottlieb also writes about her own experience going to therapy, and her experience working with patients, in a way that's open, vulnerable, and moving. This book made me think and gave me a lot of feelings, a potent combination.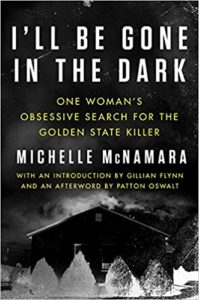 I'll Be Gone in the Dark by Michelle McNamara – For years, McNamara was part of an online community of true crime enthusiasts trying to uncover the identity of the Golden State Killer. In this book, published posthumously, she tells the story of the GSK and the hunt to bring him to justice. What makes this book better than most true crime books is the way McNamara always keeps her eyes focused on the victims and their stories – there's nothing that feels exploitative about it in the way that many true crime books can feel. This might be the best true crime book I've read in the last five years, and that's really saying something.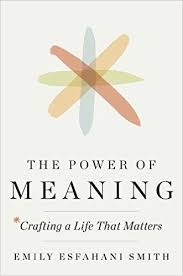 The Power of Meaning by Emily Esfahani Smith – I have read a lot of books about finding meaning in life, and this is one of my favorites. Rather than pursuing happiness, Esfahani Smith looks at how cultivation connection, working with purpose, telling stories, and seeking mystery can bring depth and joy to our lives. She gets at these ideas through an array of approaches like psychology, sociology, philosophy, neuroscience, and more, in a way that feels comprehensive and empathetic. I really liked this one.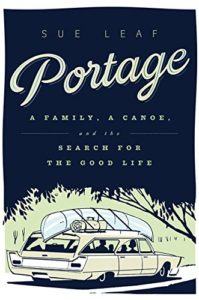 Portage by Sue Leaf – This book is probably the biggest oddball on this list. I picked it up on an impulse while on a trip up North, devoured it in just a few days, and then spent months talking about how I wanted to take up canoeing to anyone who would listen. Leaf writes about her family's experiences as canoeists, beginning with early trips to the Boundary Waters with her husband and ending with local river excursions with her grown children and their families. It's a fascinating book about nature, wild places, relationships, and lessons we can learn when we let ourselves explore somewhere new.
Dark Money by Jane Mayer – In the last three years, there have been SO MANY books about politics and political life, but this one is probably one of the best. Mayer, a journalist for the New Yorker, takes a deep dive into "the hidden history of the billionaires behind the rise of the Radical Right," to show how money has absolutely corrupted our entire political system. This book made me angry and sad and fired up – not exactly fun, but absolutely vital.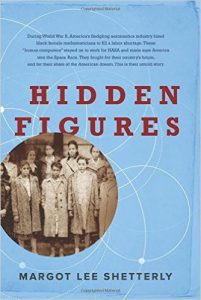 Hidden Figures by Margot Lee Shetterly – I am so jazzed about the number of books coming out that explore the previously unacknowledged role that women (especially women of color) have played in some of the major events and achievements of the last 200 years. This book, one of the first, looks at the female mathematicians who served as "human computers" at NASA and helped win the Space Race. This book is such a good read (and much more nuanced than the movie, although I loved that too).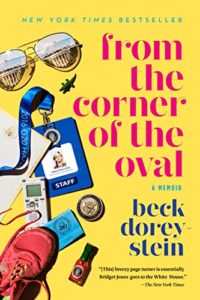 From the Corner of the Oval by Beck Dorey-Stein – The last three years have also resulted in a lot of books about life in the Obama administration, which I have read as a way to soothe my soul and remind myself that politics can be rational and aimed towards the greater good. In this memoir, Dorey-Stein writes about her time as a stenographer, coming into the Obama administration as an outsider and eventually finding her place there. It's also a coming of age story about finding purpose and making terrible romantic choices, which I thought was really funny. I remember seeing this one described as "Bridget Jones goes to the White House," which sounds like a dig but is exactly correct and why I liked it so much.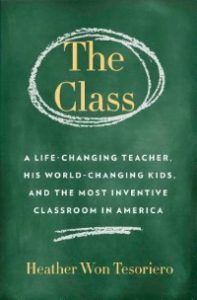 The Class by Heather Won Tesario – In this book, Won Tesario spends the year inside an innovative high school science class, one without curriculum, tests, textbooks or lectures. Led by a former corporate scientist, the students in this class spend the year working on projects to compete on the high school science fair circuit, regularly bringing back top prizes to their school and themselves. The students in this book are bright, funny, brilliant, and also completely teenagers, which makes them really fun to read about. If you don't mind going back to high school, this book is a total treat.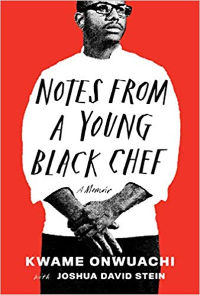 Notes from a Young Black Chef by Kwame Onwuachi and Joshua David Stein – Food memoirs for the win! In this book, Kwame Onwuachi writes about how he went from being a kid in the Bronx to a celebrated chef in Washington D.C. His path took him all over, from New York to Nigeria to the Gulf of Mexico and beyond. I loved how honest he was about his choices (both good and bad), and appreciated hearing about his perspective and experiences as a Black man in a largely white industry. I've recommended this one many times.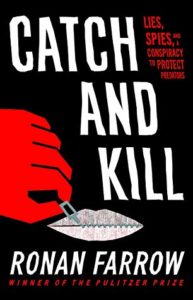 Catch and Kill by Ronan Farrow – I read a couple of books about Harvey Weinstein and the #MeToo movement, but this one is arguably a little more fun. In it, Farrow chronicles his experiences trying to break this major story, including the nefarious ways that rich and powerful men found ways to obstruct, intimidate, and embarrass victims and those who tried to tell their story. Farrow narrates the audiobook where he does some truly amazing accents – it's ridiculous.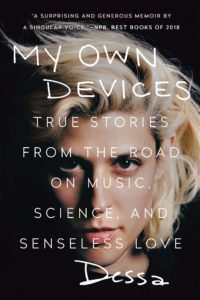 My Own Devices by Dessa – Dessa is a Minneapolis-based singer, songwriter, and writer who seems to be able to do it all. In this memoir, she "stitches together" stories about love, science, language, and life on the road. She has a background as both a technical writer and a rapper, which means she can write some absolutely gorgeous sentences. But she's also curious and funny and lovesick and full of the kinds of random facts you expect someone who loves the things she loves to know. I really loved this one.
And that, my friends, brings me to the end of my time writing this newsletter. Thank you, thank you, thank you for inviting me to your inbox twice a week, it's truly been an honor. You can continue to find me on Twitter and Instagram as @kimthedork and co-hosting the For Real podcast here at Book Riot. Happy reading! – Kim