Sponsored by Lerner Books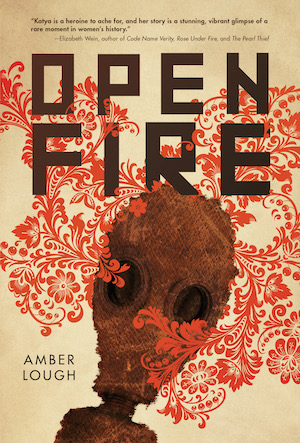 Petrograd, Russia: 1917. Seventeen-year-old Katya's life has been turned upside-down by years of war with Germany. Russia is losing the war, and soldiers are deserting in droves. Working at a munitions factory seems like the most Katya can do to serve her country—until the government begins recruiting for an all-female army battalion. Inspired by her family's history of military service, Katya enlists. As she endures the challenges of training, Katya finds a shared sense of purpose with the other women in her unit. But when the women's battalion heads to the front, Katya confronts the horrifying realities of war and must decide what she truly stands for.
Welcome to Check Your Shelf! This is your guide to help librarians like you up your game when it comes to doing your job (& rocking it).
---
Collection Development Corner
New & Upcoming Titles
What Your Patrons Are Hearing About
On the Riot
---
All Things Comics
On the Riot
---
Audiophilia
On the Riot
---
Book Lists, Book Lists, Book Lists
Children/Teens
Adults
On the Riot
---
Level Up (Library Reads)
Do you take part in LibraryReads, the monthly list of best books selected by librarians only? We've made it easy for you to find eligible diverse titles to nominate. Kelly Jensen created a database of upcoming diverse books that anyone can edit, and Nora Rawlins of Early Word is doing the same, as well as including information about series, vendors, and publisher buzz.
See you on Friday!
Katie McLain Horner, @kt_librarylady on Twitter.