Sponsored by Go With the Flow by Lily Williams and Karen Schneemann.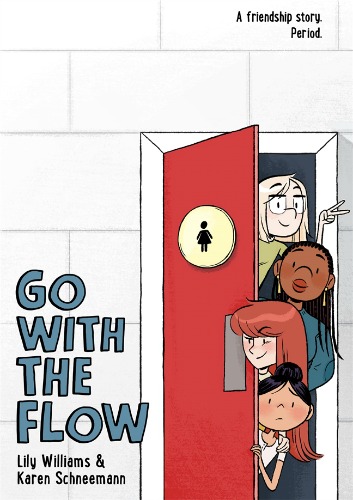 Good friends help you go with the flow. Best friends help you start a revolution. Sophomores Abby, Brit, Christine, and Sasha are fed up. Hazelton High never has enough tampons. Or pads. Or adults who will listen. Sick of an administration that puts football before female health, the girls confront a world that shrugs—or worse, squirms—at the thought of a menstruation revolution. Banding together to make a change is no easy task but they have each other's backs. That is, until one of the girls goes rogue, testing the limits of their friendship and pushing the friends to question the power of their own voices.
Hello readers! It's a bright-blue cold morning here in the United Kingdom, and I've managed to clear one of the increasingly wobbly book towers off my desk so I think that's pretty much a win all round. And the fact that I get to tell you all about some lovely new releases coming your way makes that win all the more sweeter. Let's talk books!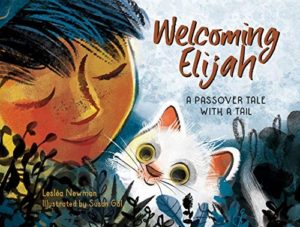 Welcoming Elijah : A Passover Tale with a Tail by Lesléa Newman
Here's a charming title to get on your radar if you're planning reading for Passover. A boy and his family are in the middle of their Seder meal and reach the point in the proceedings where they open the front door for the prophet Elijah. Little do they know that there's a hungry and lonely cat just outside…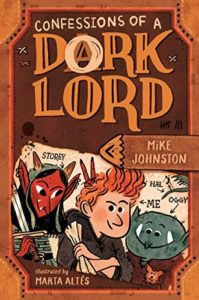 Confessions of a Dork Lord by Mike Johnston
Illustrated middle grade is a great space to be in, and this looks like a great addition. It's Diary of a Wimpy Kid meets Despicable Me, as Wick – a warlock-in-training – struggles to deal with his destiny. He is the son of the Dark Lord and the destined leader of the Grim World. The only problem is that he's more dork than dark…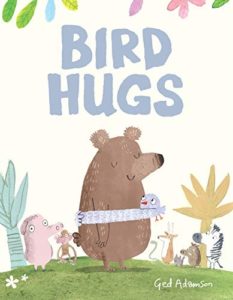 Bird Hugs by Ged Adamson
(Honestly, look at that cover. What's better than a full-body hug like that? My heart!)
Bernard is a bird with really long wings and they make it impossible to fly. What on earth are they good for? Turns out they might be pretty good at giving hugs… A story of celebrating the things that make you special – and the power of a good hug!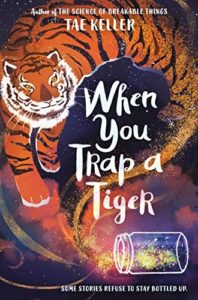 When You Trap A Tiger by Tae Keller
Lily's family has moved in with her sick grandmother, and they're not the only ones who have arrived. There's a magical tiger there as well – and it's ready to take something back from Lily's Halmoni. A something that Halmoni stole from them a long, long time ago…
I'm very fond of tigers in children's literature (thank you Judith Kerr and The Tiger Who Came To Tea) and Keller's tiger is a magical, fascinating beast. This is a magical tale about families and stories that won't stay bottled up…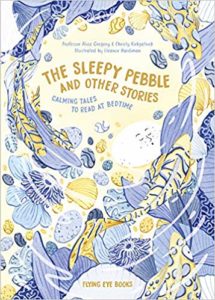 The Sleepy Pebble and Other Stories by Professor Alice Gregory and Christy Kirkpatrick
Forgive me for sneaking in a book that's already out but a) it's really well done, b) it's not been out long, and c) if you're struggling with bedtimes, then you need to know about it! This is a collection of short stories and mindfulness exercises, all designed to help little people to go to sleep. And it's not just the stories – every inch of this book, from the calming color palette through to the beautiful illustrations is intended to help that journey to the land of nod…
I think that's it for this week! I'm going to go off now and try to deal with the last tower of books on my desk. If I can sort it out, I get to reward myself with some new books. I'm not sure that's the best way to deal with it, but it works for me 🙂
I love to hear about what you're reading, so please do say hello! I'm on social media @chaletfan, and can also be found elsewhere on BookRiot co-hosting the biweekly litfic podcast Novel Gazing.
See you next time!
Louise.