Sponsored by How to Build a Heart by Maria Padian, new from Algonquin Young Readers.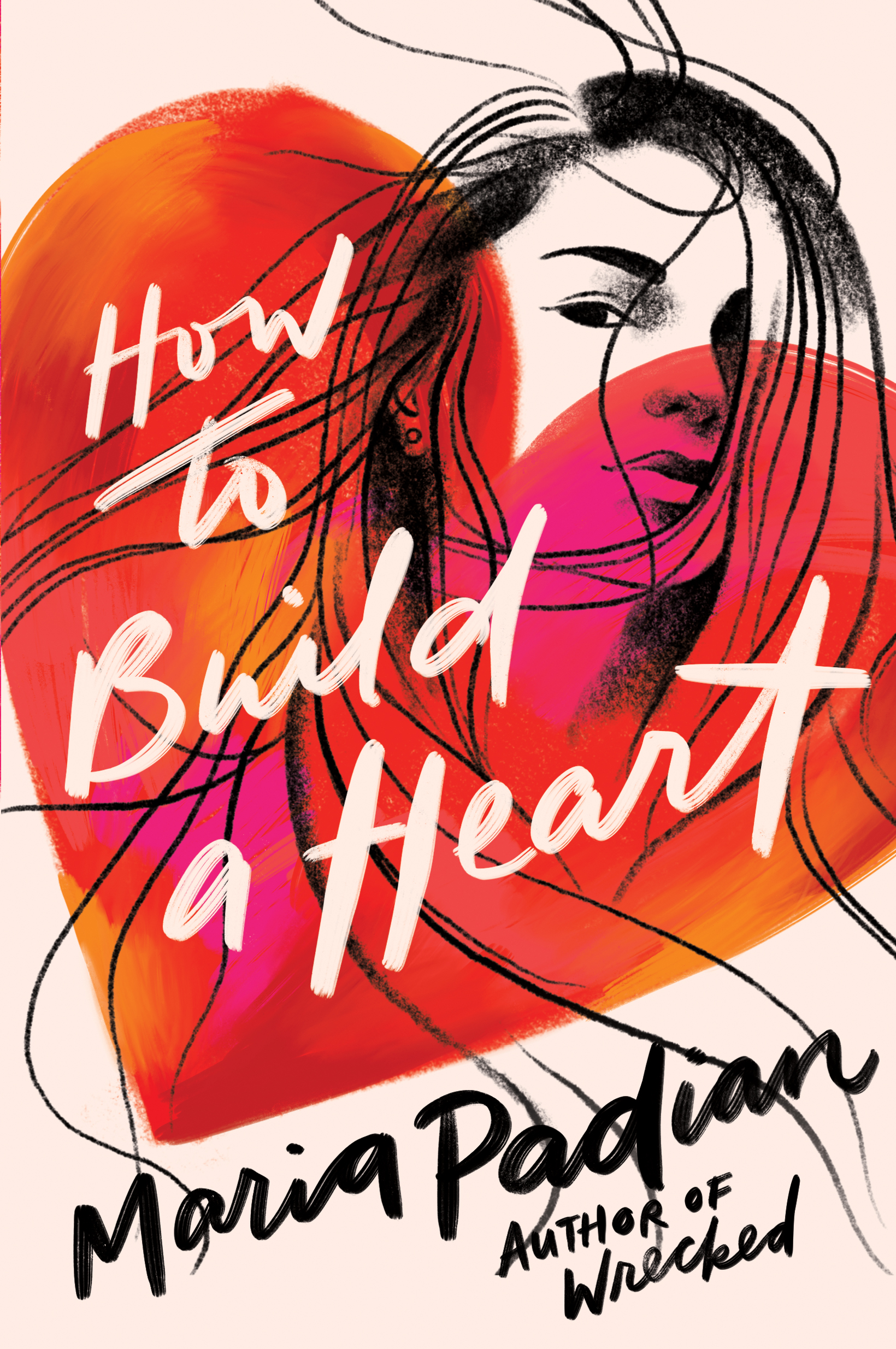 All sixteen-year-old Izzy Crawford wants is to feel like she belongs somewhere. Her father, a marine, died in Iraq six years ago, and Izzy's family hasn't stopped moving since. When Izzy's mom settles them in Virginia, all of Izzy's dreams start clicking into place, although she's careful to keep her scholarship status hidden from her well-to-do classmates and new boyfriend. Best of all, Izzy's family has been selected by Habitat for Humanity to move into a brand-new house. Izzy is this close to the community she's been searching for, until all the secret pieces of her life begin to collide.
Welcome back to another book-filled Tuesday! It's the last new release day in January already – how did that happen??? I have several books I am looking forward to picking up today. At the top of my list is Children of the Land by Marcelo Hernandez Castillo and Almost American Girl: An Illustrated Memoir by Robin Ha.
Related: People ask me all the time if I still buy books, since I receive a lot of review copies for work, and the answer is OH, YES! The majority of my purchases are finished copies of books I read in ARC form that I loved, but I also buy a lot of books that I either didn't get a copy of before their release, or that just look amazing. I looooooooove to browse!
You can hear about some of the new books coming out that I did get to read on this week's episode of the All the Books! Patricia and I discussed several upcoming books that we're excited to read, including Interior Chinatown, Becoming a Man, How to Build a Heart, and more!
And now, it's time for everyone's favorite gameshow: AHHHHHH MY TBR! Here are today's contestants: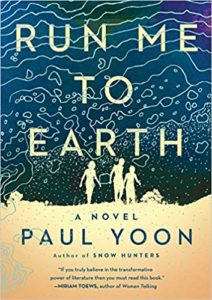 Run Me to Earth by Paul Yoon  
Yoon's wonderful second novel is about Alisak, Prany, and Noi, three children who are orphaned in the conflicts in Laos in the 1960s. United by their situation, and loyal to each other, they take work from a doctor, performing dangerous errands to retrieve supplies. Their eventual evacuation from Laos, seven years later, changes things between them when they become separated. This is a gorgeous, heart-punching book about war, perseverance, and loss, set during historic conflicts that are not often covered in books.
Backlist bump: Snow Hunters by Paul Yoon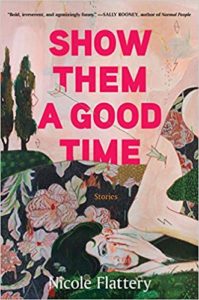 Show Them a Good Time by Nicole Flattery
This is a razor-sharp, unusual, and entertaining collection of stories about women in restrictive roles. Built around uncertain times and imminent catastrophe, these are the experiences of girls and women with love, sexuality, education, work, and societal stereotypes. There's a woman who develops a hunch as she grieves; a woman entrusted with the care of her lover's young son; a famous comedian's ex-girlfriend reflects on their relationship; and more. These are smart, but as I said in the beginning, they are unusual, so you won't know what is going to happen. Which is a wonderful thing in books. (Related: As much as I enjoy this collection, I prefer the UK cover.)
Backlist bump: Blueprints for Building Better Girls: Fiction by Elissa Schappell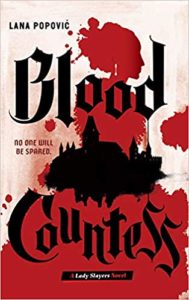 Blood Countess (A Lady Slayers Novel) by Lana Popović
And this is one straight from the Liberty Wheelhouse: A young adult novel centered around the actual 17th century historic figure, Countess Elizabeth Báthory. According to reports, Báthory may have murdered 600 young women and bathed in their blood OR she was innocent and set up by the men in her village who wanted her land and possessions, like what happened in Salem. For the purposes of this book, she is Team Evil, and the book is about Anna Darvulia, her new scullery maid, who gets drawn into her nefarious actions. Regular person review: "This book is great!" Liberty review: "This book is great! But I could have used more blood."
Backlist bump: The Progeny (Descendants of the House of Bathory) by Tosca Lee
You made it to the bottom! Thanks for reading.
xx,
Liberty