Sponsored by Book Riot's new literary fiction podcast Novel Gazing.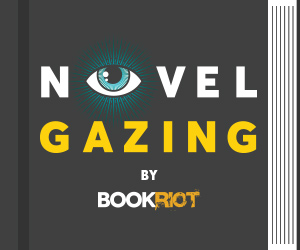 tk
The Witcher Continues To Dominate
Can't get enough about the man and his horse–er, Netflix's adaptation of The Witcher by Andrzej Sapkowski? Good news: Netflix is expanding the franchise with an anime film, The Witcher: Nightmare of the Wolf. Wise move considering 76 million member households watched the first season.
And The Nominees Are
Where are my crime fans at? The 2020 Edgar Nominees have been announced in eight categories, plus TV episodes, memorials, and special awards. Get your crime read on with some excellent nominees including Borrowed Time by Tracy Clark (for PI fans); Girl Gone Missing by Marcie R. Rendon (fits #24 in the Read Harder Challenge); Patron Saints of Nothing by Randy Ribay (for YA fans); American Spy by Lauren Wilkinson (for a spy novel like none you've read before).
Best Title Is Best
John Paul Brammer, advice writer of ¡Hola Papi! and managing editor at The Trevor Project, has sold his memoir and it has the best title! Seriously, Hola Papi: How To Come Out To Your Boyfriend In A Walmart Parking Lot And Other Life Lessons In Love, Race, And Sexuality better not ever get shortened. Can't wait to see the cover.