Sponsored by Book Riot's new literary fiction podcast Novel Gazing.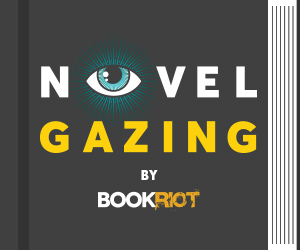 Novel Gazing is your destination for all things literary fiction, bringing you news from the world of fiction, and recommendations for under the radar reads, works in translation, buzzy books, and more. Stay in the know, expand your TBR and your view of literary fiction, and, of course, have some laughs with hosts Mary Kay McBrayer and Louise Johnson. Novel Gazing is a biweekly show available wherever you get your podcasts–go listen to episode one now!
Hello, happy Friday! We've survived another week, my nonfiction-reading friends – that is something to cheer about!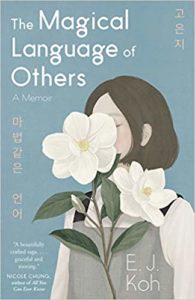 I'm also cheering about the fact that I finally finished a book! Last weekend I practically flew through The Magical Language of Others, a beautiful memoir by E.J. Koh. When Koh was 15, her father accepted a lucrative position in South Korea, leaving Koh back in California in the care of her older brother. Over their separation, Koh's mother wrote her weekly letters in Korean – letters Koh couldn't fully understand until she learned enough Korean to translate them as an adult. Koh accompanies her own story with those of her mother and two grandmothers, creating a memoir about family, loss, trauma, and what it takes to find the language to tell our own stories. It was difficult to read in places, but very beautiful.
For this week's newsletter, I've got a smattering of nonfiction news to share with you. Let's get into it!
Anthony Bourdain's final book is set to be published in October (sob). Titled World Travel: An Irreverent Guide, will be "an illustrated collection of Bourdain's reflections on his favorite places to visit and dine around the world." The book was finished by Bourdain's longtime assistant, Laurie Woolever, and includes writing from his friends and family, along with the writer's thoughts on places to visit and eat around the world.
The Jewish Book Council has announced this year's winners of the National Jewish Book Awards, which includes several different awards for nonfiction in food writing, Jewish education and identity, autobiography and memoir, biography, and more. The biggest winner is Pamela S. Nadell, winner of the Everett Family Foundation Book of the Year for America's Jew­ish Women: A His­to­ry from Colo­nial Times to Today.
Fraudster Caroline Calloway said she's writing two books that will come out this spring. The infamous Instagram influencer will release a memoir (sold only on her website) called Scammer sometime in spring 2020. She claims to also be working on a second book, And We Were Like, about her time at Cambridge University. So… that's news, I guess? (If you don't remember anything about Calloway, this piece from The Cut will get you all caught up).
Mindhunter, Netflix's true crime series about the formation of the FBI's Behavioral Science Unit in the 1970s and '80s, doesn't appear to be getting a third season. According to Deadline, there's been no movement from Netflix or David Fincher, the series' director, to move ahead with the next season. Mindhunter is based on the book Mindhunter: Inside the FBI's Elite Serial Crime Unit written by John E. Douglas and Mark Olshaker.
And finally, a few links over at Book Riot you definitely don't want to miss:
And that's a wrap on yet another week! You can find me on Twitter and Instagram @kimthedork and co-hosting the For Real podcast here at Book Riot. Happy reading! – Kim