Sponsored by Baen Books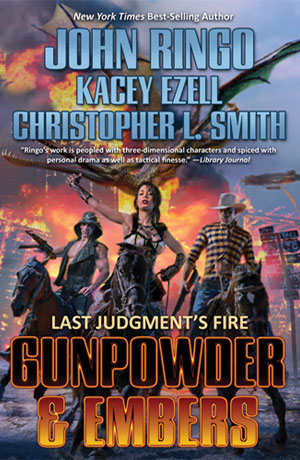 In the smoking ruins of our world, will the struggle for yesterday's technology spark tomorrow's global war?
Thirty years ago the world ended. Millions died but human ingenuity provided solutions. On the road of destiny, a young goat farmer is accompanied by a mystic warrior monk, a beautiful dragon tamer, a runaway cultist, and a mysterious drunken lecher— all in search of reclaiming humanity's future. Each carries a single spark of hope. But is it enough to relight the beacons of freedom? A new postapocalyptic novel, from New York Times best-selling author John Ringo, Kacey Ezell, and Christopher L. Smith.