Sponsored by Children of Virtue and Vengeance by Tomi Adeyemi, with Fierce Reads
Proclaimed a best book of the year by BuzzFeed, Bustle, NPR, and Paste, Tomi Adeyemi's #1 New York Times-bestselling novel Children of Blood and Bone has taken the world by storm. Entertainment Weekly calls it "a phenomenon" and USA Today says it's "impossible to put down." Now the phenomenon continues in Children of Virtue and Vengeance, the stunning sequel that everyone is talking about.
Happy new year, shipmates! We did it, we survived 2019 and escaped that weird, often times terrible (if not necessarily personally so) monstrosity of a year and even decade. Here's Captain Alex to tell you that the good news is, there are a lot of awesome books coming at us in 2020, so we're going to have a good start to the new decade.
Here's some news and book-related silliness to give 2020 a good start–and I do want to say thank you all for reading this newsletter. I wasn't sure how well I'd do it or how long I'd be able to when I took it over in 2019, but I've really enjoyed squealing about books with y'all. Let's keep doing it in the roaring 2020s!
By the way, this is the best thing I've seen on Twitter all week. I am #TeamMom all the way.
News and Views
The 2019 Darth Vader Parenthood Award for Outstandingly Horrible Fictional Parents
A really interesting essay that academically examines the problematic roots of cyberpunk (by someone who loves cyberpunk): Techno-Orientalism in Science Fiction
The cover has been revealed for Matt Wallace's new book, Savage Legion. (Matt and I share an agent.)
How Tolkien wrote the One Ring as its own character.
The science fiction that became science fact in 2019.
From the Department of Vampire Affairs: DNA Analysis Revelaed the Identity of 19th Century "Connecticut Vampire"
Tor.com has republished a Peter S. Beagle short story to enjoy to start off the year: The Story of Kao Yu
5 book covers from the 1970s that actually represent the story
If you're interested in some deep genre wonkery, you should definitely check out Jason Sanford's assessment of the state of genre magazines going into 2020.
Also wonky and interesting: Fandom Went Mainstream in the 2010s–for Better and Worse
The title says it all: How Kepler Invented Science Fiction and Defended His Mother in a Witchcraft Trial While Revolutionizing Our Understanding of the Universe
On Book Riot
Magic, Myths, and Assassins: 6 Latinx Fantasy Novels You Can't Miss
16 of the Best Standalone SFF Novels from 2019
Quiz: What Should You Read Before THE RISE OF SKYWALKER?
In 2020, I resolve to…
New year, new goals, right? Time for some resolutions. If you're not sure what goals to set for yourself, you can take an example from books. Like these!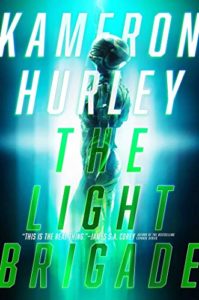 …end corporate fascism: The Light Brigade by Kameron Hurley.
…become the world's greatest detective: Steel Crow Saga by Paul Krueger
…kill a god: The Warrior Moon by K. Arsenault Rivera
…choose which children's book series will determine the very shape of reality: Middlegame by Seanan McGuire
…become the next ruler and wreak my vengeance: Queen of the Conquered by Kacen Callender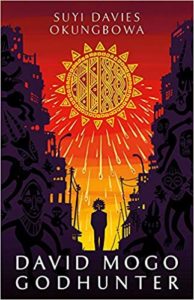 …make enough money for my goddamn rent: David Mogo, Godhunter by Suyi Davies Okungbowa
…find the last dragon: The Bone Ships by R.J. Barker
…end daylight savings time: Nine Fox Gambit by Yoon Ha Lee
…keep everything shipshape and sparkly clean: Terminal Alliance by Jim C. Hines
…take care of that vermin problem we've been ignoring for months: Thrawn: Treason by Timothy Zahn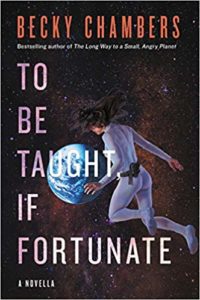 …boldly go where no one has gone before: To Be Taught, If Fortunate by Becky Chambers
…finally confess my secret crush: Witchmark by C.L. Polk
…rescue the coal miners from the Goblin King: Desdemona and the Deep by C. Cooney
…become an astronaut and fight sexism: The Fated Sky by Mary Robinette Kowal
---
See you in the new year, space pirates. You can find all of the books recommended in this newsletter on a handy Goodreads shelf. If you'd like to know more about my secret plans to dominate the seas and skies, you can catch me over at my personal site.