Sponsored by Saint X, a novel by Alexis Schaitkin, published by Celadon Books in February 2020.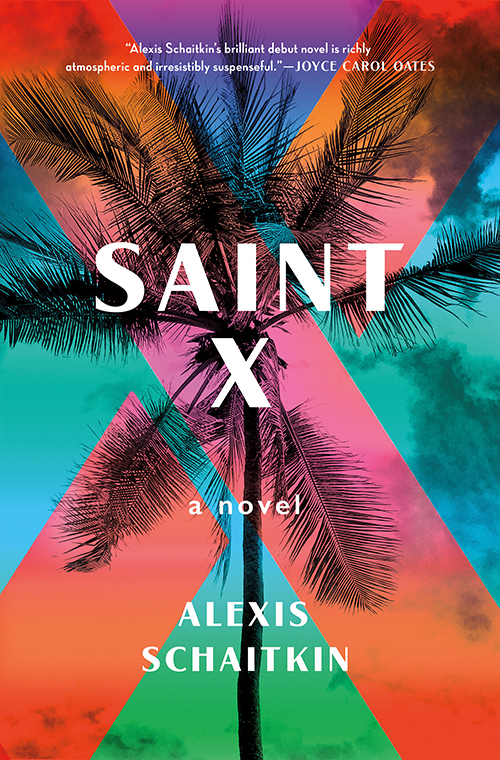 Hailed as a "marvel of a book" and "brilliant and unflinching," Alexis Schaitkin's stunning debut, Saint X, is a haunting portrait of grief, obsession, and the bond between two sisters never truly given the chance to know one another. For readers of Emma Cline's The Girls and Lauren Groff's Fates and Furies, Saint X is a flawlessly drawn and deeply moving story that culminates in an emotionally powerful ending.
Hello!!!!!! It's the first full week of January. Yep, it's really-real, it's really here. Tomorrow is the first new book release day of 2020, and the year hits the ground running! There are a zillion amazing books coming out between now and the fall. We will see fewer releases in the last few months of this year, because historically, publishing holds off on putting a lot of books out around election time. But it's okay, because we can stock up on great books before then. And it's a leap year, so we get an extra day to read!
Whatever it is you're doing this week, I hope you have something wonderful to read. Please enjoy the rest of your week, and remember to be excellent to each other! I'll see you again on Thursday. – xoxo, Liberty
Here's Monday's trivia question: What is different about the French version of Cinderella from the Grimms' version.? (Scroll to the bottom for the answer.)
Deals, Reels, and Squeals!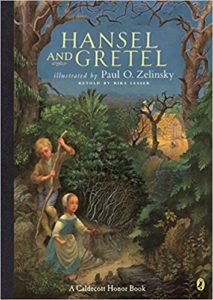 Here's the creepy first trailer for Gretel & Hansel.
Jason June announced his debut YA novel, Jay's Gay Agenda.
I Read YA revealed a bunch of fall YA titles.
Sarah Maslin Nir shared the cover of her upcoming memoir, Horse Crazy.
Here's the first look at Octavia Spencer in Madam C.J. Walker, inspired by the book, On Her Own Ground: The Life and Times of Madam C. J. Walker, written by Walker's great-great-granddaughter A'Lelia Bundles.
The New York Times shared its list of 20 most anticipated books of 2020.
You author Caroline Kepnes shared an early preview of the third book.
Book Riot Recommends
At Book Riot, I work on the New Books! email, the All the Books! podcast about new releases, and the Book Riot Insiders New Release Index. I am very fortunate to get to read a lot of upcoming titles, and learn about a lot of upcoming titles, and I'm delighted to share a couple with you each week so you can add them to your TBR!
Excited to read: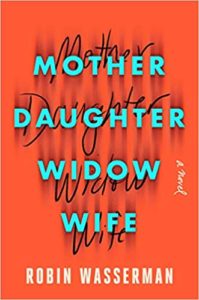 Mother Daughter Widow Wife: A Novel by Robin Wasserman (Scribner, June 23)
I was a huge fan of Wasserman's novel Girls on Fire, so I am thrilled to hear we get a new one from her. And it has a blurb from Liz Phair, which is BADASS. This one sounds a little Long Kiss Goodnight-ish, about a woman found on a bus with no idea how she got there, who she is, or where she is going.
What I'm reading this week: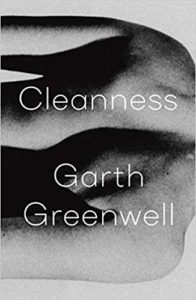 Cleanness by Garth Greenwell
When We Were Vikings by Andrew David MacDonald
Catch and Kill: Lies, Spies, and a Conspiracy to Protect Predators by Ronan Farrow
Little Eyes: A Novel by Samanta Schweblin
Save Yourself by Cameron Esposito
Pun of the week:
Why couldn't the leopard play hide and seek? Because he was always spotted.
Here's a kitten cat picture: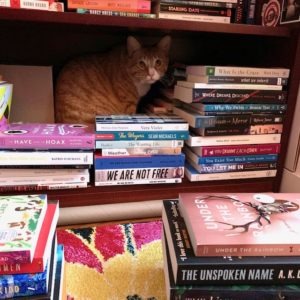 Farrokh found himself a new clubhouse. I was looking everywhere for him! Sneaky little monkey.
And this is funny.
Ah, the metric system.
Trivia answer: At the end, Cinderella forgives her stepsisters and finds them husbands.
You made it to the bottom! Thanks for reading! – xo, L