Sponsored by A Wave Blue World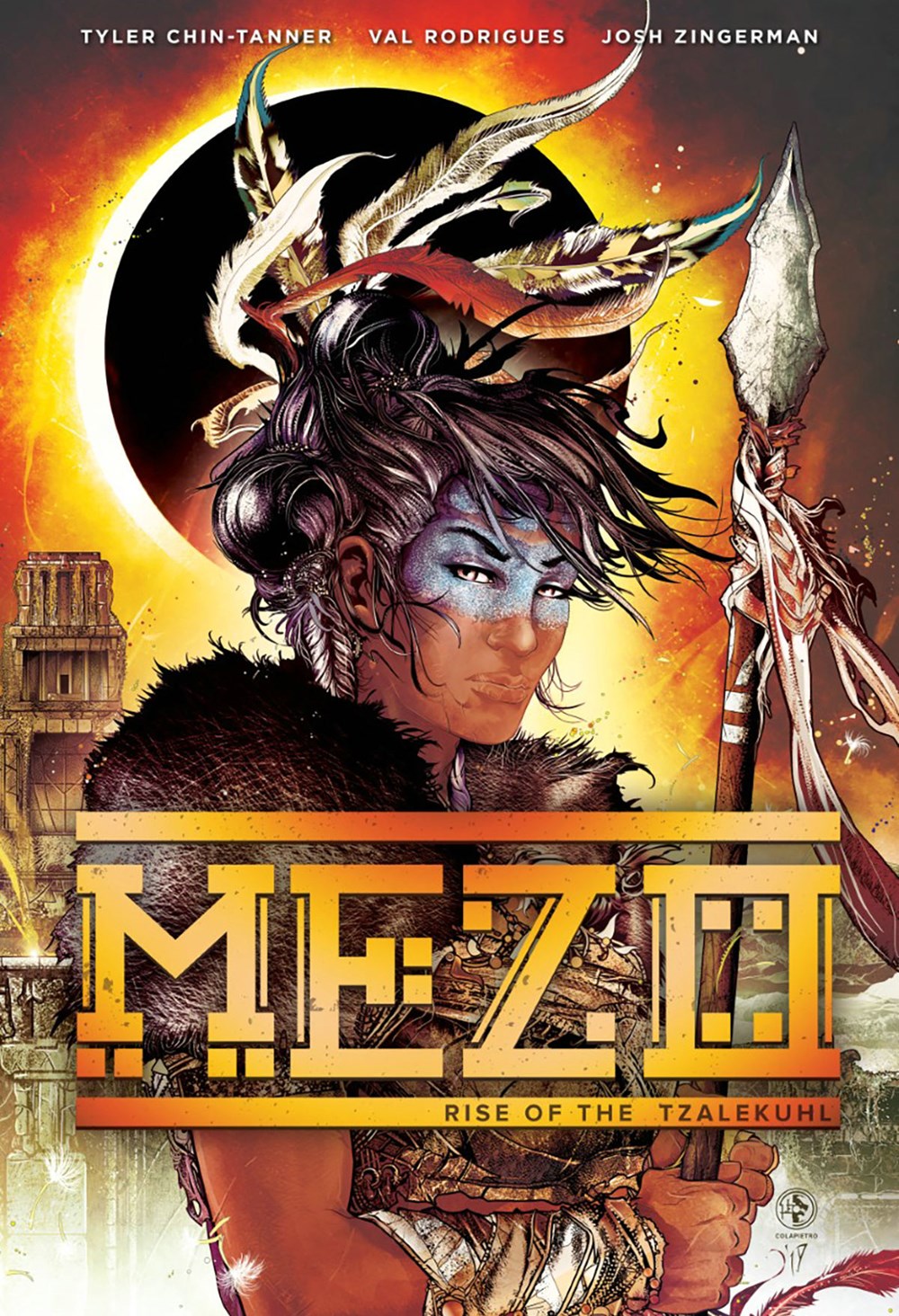 The rise of the Tzalekuhl Empire threatens to disrupt the peace that has lasted for generations across the land of Mezo. When the conquest begins, a young girl named Kyma witnesses the death of her father, Hegol, a tribal leader who refused to yield. As the solar eclipse nears, Kyma must unite the various tribes against an emperor determined to make them all kneel before his god or be sacrificed in his name.
🎉Happy New Year!!! 🎉 I hope that everyone enjoyed the past week. I know I did! I did a lot of television watching – Monk and The Expanse – and lots of reading, of course. I read The Hand on the Wall, the last book in Maureen Johnson's Truly Devious trilogy, and it was AWESOME. And I kicked off 2020 at midnight on New Year's Day with Drifts by Kate Zambreno, because her writing is incendiary and inspired and floors me again and again, and that's what I want for my new year, too.
Not a whole lot of big news happens over the holidays, but I have a bit of fun stuff for you below. I hope that you are all well, and excited for a new year of reading. Whatever you are doing or reading this week, please remember to be kind to yourself and others. I'll see you again on Monday! – xoxo, Liberty
Trivia question time! What author's first book was a collection of essays about American writers like Joy Williams and Tobias Wolf, called Contemporary American Fiction? (Scroll to the bottom for the answer.)
Deals, Reals, and Squeals!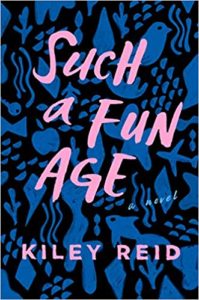 Such a Fun Age by Kiley Reid is Reese Witherspoon's new book club pick!
FX is developing a new limited series based on Stephen King's Carrie.
The HBO documentary True Justice: Bryan Stevenson's Fight for Equality is now available to watch for free, to coincide with the release of Just Mercy.
Green Eggs and Ham has been renewed for a second season on Netflix.
Barack Obama announced his favorite books of 2019.
Here's a good recap of the RWA and their horrible ruling/reversal at the end of last year.
Here's the first full trailer of the High Fidelity reboot with Zoë Kravitz. It's based on the 1995 novel of the same name by Nick Hornby. (HOW WAS THAT 25 YEARS AGO?!!)
Book Riot Recommends 
At Book Riot, I work on the New Books! email, the All the Books! podcast about new releases, and the Book Riot Insiders New Release Index. I am very fortunate to get to read a lot of upcoming titles, and learn about a lot of upcoming titles, and I'm delighted to share a couple with you each week so you can add them to your TBR! (It will now be books I loved on Mondays and books I'm excited to read on Thursdays. YAY, BOOKS!)
Excited to read: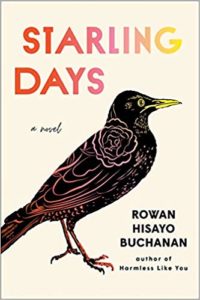 Starling Days by Rowan Hisayo Buchanan (The Overlook Press, April 7)
I really enjoyed Rowan Hisayo Buchanan's first novel, Harmless Like You, and I love The Overlook Press, who publishes my favorite living writer*, so I am DOUBLY excited to read her new novel. It's about a young married couple navigating their way through love and mental illness. It sounds equally parts sad and beautiful.
*who is no longer publishing
What I'm reading this week.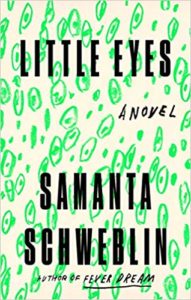 Little Eyes: A Novel by Samanta Schweblin
Lake Like a Mirror by Sok Fong Ho, Natascha Bruce (translator)
Wham!, George Michael and Me: A Memoir by Andrew Ridgeley
Long Story Short: 100 Classic Books in Three Panels by Lisa Brown
Save Yourself by Cameron Esposito
And this is funny.
This is actually how I spent my vacation: watching this video over and over again.
Song stuck in my head:
"This Year" by The Mountain Goats
And here's a picture of my queen, Millay, to kick off the new year with adorableness:
Trivia answer: Nick Hornby.
You made it to the bottom! High five. Thanks for reading! – xo, L