Sponsored by our Kindle Paperwhite Giveaway! Enter here.
We're giving away a Kindle Paperwhite to one Riot Reader! To enter, click here and sign up for Daily Deals, our newsletter that rounds-up the best books that have gone on sale every day.
Hey, Kid Lit Friends!
I hope you're reading this email from a comfy reading spot, with your feet up and a warm cookie next to you. The holiday season can be so hectic, so I'm hoping these last days of 2019 bring you rest and rejuvenation!
My kids are ages ten and eleven now, but I've had the opportunity to hold some babies in the last month and it has been wonderful! It brought me back to the days of reading board book after board book, so I thought I would round up some of my favorite board books here. Some are classics and some are new, but they are all books that I don't mind reading over and over (and over!) again. Please note that all descriptions come from the publisher.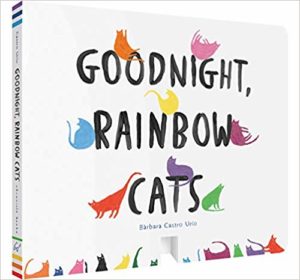 Goodnight, Rainbow Cat by Barbara Castro Urio
The youngest of readers will delight as each cat enters the house with the turn of a page, and one by one, the die-cut windows are infused with color. With reassuring warmth, charm, and an early-concept "colors" hook, this bedtime-themed novelty board book and its endearing cast of cozy cats offers a memorable and soothing way for little readers and their loved ones to say goodnight.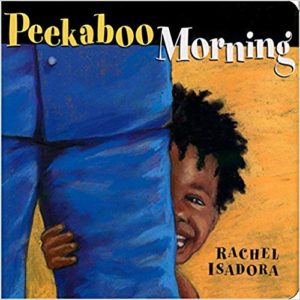 Peekaboo Morning by Rachel Isadora
A toddler plays a game of peekaboo, and you're invited to play too. First there's Mommy to find, with Daddy not far behind. Then Puppy comes peeking around the corner, and a favorite toy train brings the toddler to Grandma and Grandpa. Isadora's brilliant, joyful pastel illustrations capture the familiar and cozy people, toys and animals that will delight babies.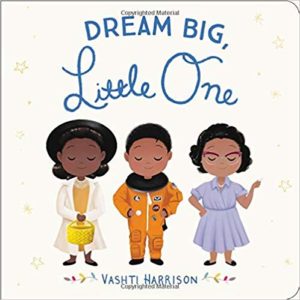 Dream Big, Little One by Vashti Harrison
Featuring 18 trailblazing black women in American history, Dream Big, Little One is the irresistible board book adaptation of Little Leaders: Bold Women in Black History. Among these women, you'll find heroes, role models, and everyday women who did extraordinary things – bold women whose actions and beliefs contributed to making the world better for generations of girls and women to come. Whether they were putting pen to paper, soaring through the air or speaking up for the rights of others, the women profiled in these pages were all taking a stand against a world that didn't always accept them.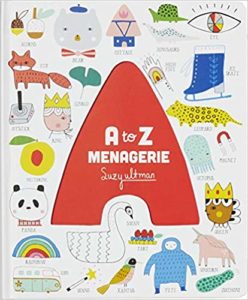 A to Z Menagerie by Suzy Ullman
Each page is filled with diverse and colorfully illustrated first words to find and identify. It eeaches young readers hand-eye coordination, prediction skills, and rich vocabulary with providing an interactive experience of pulling tabs helps reinforce your little one's journey to learning the ABCs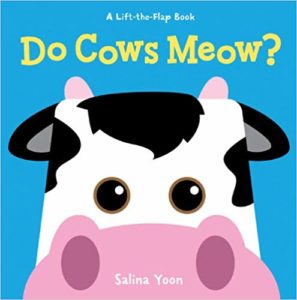 Do Cats Meow? by Salina Yoon
Do cows sing? Do cows cuckoo? All I know is cows go . . . MOO! Simple, rhythmic, and lots of fun, this big, brightly illustrated board book will have kids happily imitating all kinds of animal "talk." For each creature–including a sheep, duck, frog, and cat—a giant "mouth" flap lifts up to reveal a new animal sound that will surely inspire a symphony of baa-ing, ribbiting, and meowing. And, at the end, children can open two barnyard gates to see and say all the animal sounds again.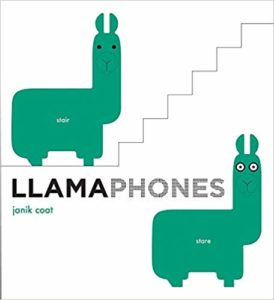 Llamaphones by Janik Coat
Llamaphones, Janik Coat's much-anticipated follow-up to Hippopposites and Rhymoceros, features witty words that sound the same but are spelled differently—and have different meanings. Like the other books in the series, this one features surprising novelties, including a touch-and-feel element, making homophones an easy and fun concept to learn.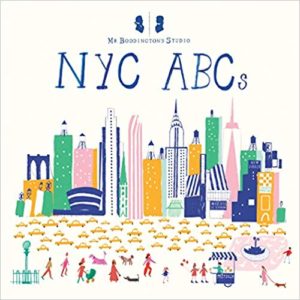 Mr. Boddington's Studio: NYC ABCs by Mr. Boddington's Studio
This board book teaches the letters of the alphabet with illustrations of people, places, and things unique to the greatest city in the world. It is the perfect gift for anyone who loves New York!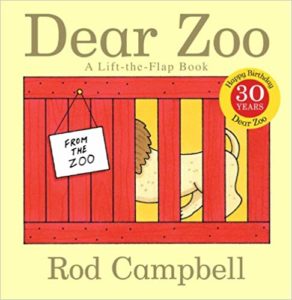 Dear Zoo by Rod Campbell
Rod Campbell's classic lift-the-flap book Dear Zoo has been a firm favorite with toddlers and parents alike ever since it was first published in 1982. Young readers love lifting the flaps to discover the animals the zoo has sent-a monkey, a lion, and even an elephant! But will they ever find the perfect pet?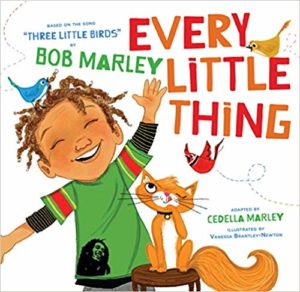 Every Little Thing by Bob Marley and Cedella Marley, illustrated by Vanessa Brantley-Newton
Every family will relate to this universal story of a boy who won't let anything get him down, as long as he has the help of three special little birds. This cheerful book will bring a smile to faces of all ages—because every little thing's gonna be all right!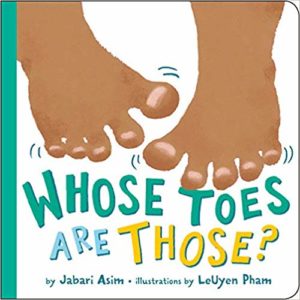 Whose Toes Are Those? by Jabari Asim, illustrated by LeUyen Pham
Snuggle with a child on your lap with this cheerful rhyme inspired by the classic giggle-inspiring game of This Little Piggy. With lush, adorable pictures from New York Times bestselling illustrator LeUyen Pham, reminiscent of the beloved work of Ezra Jack Keats, this interactive board book full of toddler appeal is a perfect baby gift for parent-child playtime.
What are you reading these days? I want to know! Find me on Twitter at @KarinaYanGlaser, on Instagram at @KarinaIsReadingAndWriting, or email me at KarinaBookRiot@gmail.com.
Until next time!
Karina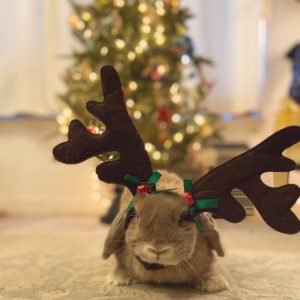 *If this e-mail was forwarded to you, follow this link to subscribe to "The Kids Are All Right" newsletter and other fabulous Book Riot newsletters for your own customized e-mail delivery. Thank you!*