Sponsored by JIMMY Patterson Books, publisher of Ali Cross by James Patterson.
Ali Cross has always looked up to his father, former detective and FBI agent Alex Cross. While solving some of the nation's most challenging crimes, his father always kept his head and did the right thing. Can Ali have the same strength and resolve? Solving mysteries is the Cross family business. Get ready for more signature Cross thrills, action, and heart in this new middle-grade kid-detective story starring Alex's son, Ali.
Hello mystery fans! This is my last newsletter of 2019, but I'll be back here again in the new year with all the crime books, news, and some fun new things. For now I'll leave you with a few more links to click, a new show, a returning show, an upcoming film I'm super excited for, and Kindle deals. Thanks for being awesome and sharing a love for crime books with me!
From Book Riot And Around The Internet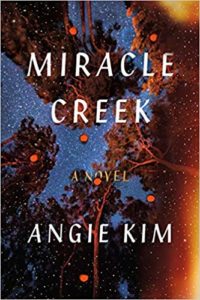 Rincey and Katie share their favorite mystery reads of 2019 on Read or Dead!
We're getting another Gethsemane Brown Mystery by Alexia Gordon!
The Best Books of 2019: International Crime Fiction
Jeff Lindsay, of 'Dexter' fame, has entertaining new thriller
Murder is messy in Hallie Ephron's latest mystery
What You Don't Know About Fear, Frauds, and Psychopaths: The Best True-Crime Audiobooks to Learn From
MWA Announces the 2020 Grand Master, Raven and Ellery Queen Award Recipients
Five Midnights by Ann Dávila Cardinal is getting a sequel!
Watch (Almost) Now (And Next Year)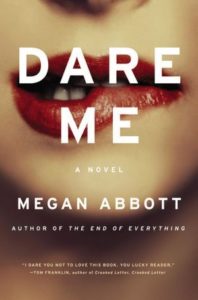 Dare Me, based on Megan Abbott's YA murder mystery, will premiere its first episode on USA Network December 29th. I will be making all the popcorn since I love Abbott's crime writing and her exploration of girls and women: "There's something dangerous about the boredom of teenage girls." Watch the trailer.
The showrunner for the second season of Killing Eve, Emerald Fennell, has a woman revenge film coming out that looks AMAZING. Here's the trailer for Promising Young Woman. It isn't based on a book but it certainly looks perfect for crime reader fans. (TW date rape)
The second season of You, adapted from the same titled novel by Caroline Kepnes, will be streaming on Netflix on December 26th. I have no idea where the season will go from here and have not watched the trailer because I like to be surprised, but you can watch it here!
Kindle Deals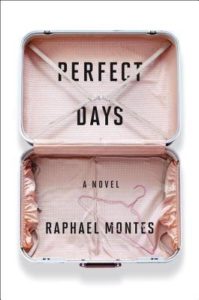 Perfect Days by Raphael Montes is $6.99 if you're looking for what Annie Wilkes' and Norman Bates' offspring would be like. (Review) (TW don't remember but dude kidnaps woman to convince her she'll love him so let's go with a bunch of them)
Hollywood Homicide (Detective by Day #1) by Kellye Garrett is $6.29 and one of my favorite cozy series starring a never-made-it actress who turns her sites to solving crime for the reward money of course. (Review)
Final Girls by Riley Sager is $1.99 if you're in the mood for past and present mystery rolled in with horror movies. (Review) (TW rape)
Browse all the books recommended in Unusual Suspects previous newsletters on this shelf. See 2020 upcoming releases. An Unusual Suspects Pinterest board. Get Tailored Book Recommendations!
Until next time, keep investigating! In the meantime, come talk books with me on Twitter, Instagram, and Litsy–you can find me under Jamie Canavés.
If a mystery fan forwarded this newsletter to you and you'd like your very own you can sign up here.