Sponsored by Dynamite Entertainment.
It's been a long time coming. When the Homelander finally sets an army of superheroes against the forces of the United States military, Billy Butcher and The Boys must finish the job they were recruited for: to take every superhero out of the picture. While the battle rages on the White House lawn, Frenchie and the Female are unleashed, Mother's Milk uncovers a terrible secret at Vought-American, and Wee Hughie discovers the senses-shattering truth behind Butcher's ultimate plan of vengeance.
Hello, my Thursday friends! This is the last Thursday Book Radar of 2019, because Book Riot is on vacation next week. Which means, by default, I am on vacation next week. I'm excited. I plan to read books, play with my cats, and watch Stargate SG-1. So, like a regular week, only there are no newsletters to write or podcasts to record.
I already have a BIG list of books I want to read on vacation, except for the name of the first book I will read in the New Year. I always have a hard time deciding that one! I still have almost two weeks to figure it out. (I did manage to make a pretty picture of each of the books I read first in every year this decade.)
I hope that you are all well, and enjoying the last weeks of the decade with good books. Whatever you are doing or reading this week, please remember to be kind to yourself and others. I'll see you again on Monday! – xoxo, Liberty
Trivia question time! What is Stephen King's middle name? (Scroll to the bottom for the answer.)
Deals, Reals, and Squeals!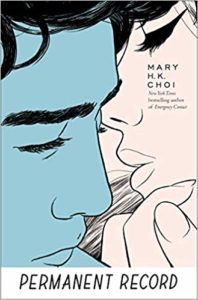 Jon H. Chu will direct an adaptation of Mary H.K. Choi's YA novel Permanent Record for Warner Bros.
Uzo Aduba and Zackary Momoh will join Lupita Nyong'o in HBO Max's Americanah series.
Here's the cover reveal for Darius the Great Deserves Better by Adib Khorram. It's the sequel to Darius the Great is Not Okay.
The Root's Michael Harriot has signed a two-book deal.
Tyler Feder also announced a new two-book contract.
Here's the trailer for the second season of You on Netflix.
This week in Stephen King reboots: Firestarter.
Book Riot Recommends 
At Book Riot, I work on the New Books! email, the All the Books! podcast about new releases, and the Book Riot Insiders New Release Index. I am very fortunate to get to read a lot of upcoming titles, and learn about a lot of upcoming titles, and I'm delighted to share a couple with you each week so you can add them to your TBR! (It will now be books I loved on Mondays and books I'm excited to read on Thursdays. YAY, BOOKS!)
Excited to read: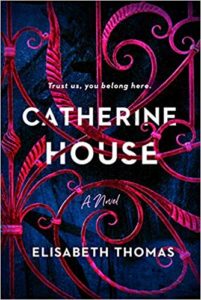 Catherine House by Elisabeth Thomas (Custom House, May 12)
I am a sucker for a Secret History comparison (even though I have still never found a book that earned it), so I NEED this book. It's a Gothicky novel about a very selective school of higher learning hidden in the Pennsylvania woods, and a shocking secret about a group of its most elite students. MY BODY IS READY.
What I'm reading this week.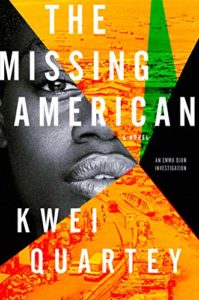 The Missing American by Kwei Quartey
Resistance: A Songwriter's Story of Hope, Change, and Courage by Tori Amos
Follow Me to Ground: A Novel by Sue Rainsford
The Vanishing Half by Brit Bennett
The Unidentified: Mythical Monsters, Alien Encounters, and Our Obsession with the Unexplained by Colin Dickey
And this is funny.
Doesn't leave a lot of options.
Song stuck in my head:
"Archive" by Mal Blum.
Trivia answer: Edwin.
You made it to the bottom! High five. Thanks for reading! – xo, L