Sponsored by The Nightmare-Verse by L. L. McKinney and Fierce Reads
"Lewis Carroll by way of Buffy." —NPR
"The fantasy series I've been waiting for my whole life." —Angie Thomas, #1 New York Times bestselling author of The Hate U Give
Life in real-world Atlanta isn't always simple, as Alice juggles an overprotective mom, a high-maintenance best friend, a slipping GPA, and an ongoing battle in a magical realm. When Alice's mentor is poisoned, she'll need to use everything she's learned in both worlds to keep from losing her head . . . literally.
Venture into the Nightmare-Verse, but beware—this is not the Wonderland you remember.
As we roll through the last weeks of the decade, it seems fitting to highlight some of the biggest YA books from the past ten years. It's fascinating to look at the big book from each year and how it reflected the general vibe of that year. But more fascinating is looking at the ways that the themes of the books evolved and shifted over the years. What does it mean? What does it show about how much YA has grown in the last 10 years?
Below, find the "biggest" book of the year, determined by it residing on the YA bestsellers list for a significant period of time. Those titles are pulled from among a number of sources, including Publishers Weekly's lists, the New York Times lists, and other compilations around the web; they're not scientific.
I also included the winner of the National Book Award (NBA) from that year, as a means of comparing what it was the general reading audience determined as the best book (we all know that the bestselling book doesn't mean "best," but this is a measure we have) and what it was a jury of kid lit writers and experts determined to be the best that same year.
2010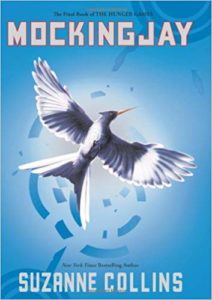 Bestseller: Mockingjay by Suzanne Collins
NBA winner: Mockingbird by Kathryn Erskine
Erskie's book is middle grade, so not the most apt to compare. But what is interesting is the title similarity here. Collins book was the final in "The Hunger Games" series — or at least until April 2020 when the prequel releases — and as we'll see, the series did not slow down in sales for years.
2011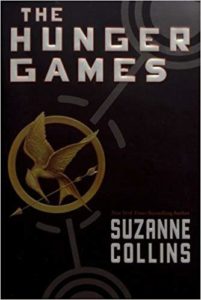 Bestseller: The Hunger Games by Suzanne Collins
NBA winner: Inside Out and Back Again by Thanhha Lai
The NBA winner is again a middle grade read, but for long-time YA fans, 2011 might be remembered as the year of the Chime/Shine confusion at the awards.
The first book in Collins's trilogy enjoyed a return to the top of the bestsellers list in 2011, in large part due to the upcoming film release and the way the series caught fire (heh) following the conclusion in fall of 2010.
2012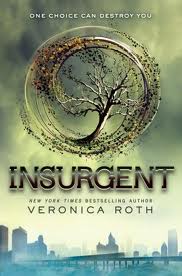 Bestseller: Insurgent by Veronica Roth
NBA winner: Goblin Secrets by William Alexander
Another year where the NBA title happened to be a middle grade title; interestingly, it was the only middle grade book in the short list, as the other three were YA books. Although John Green's The Fault In Our Stars released this year, it wasn't until 2013 where sales shot into the stratosphere (it sold very well in 2012, too). Roth's second entry in her "Divergent" series was the biggest seller and it's likely we can thank the success of Collins's adaptation that brought hunger for more dystopia.
For YA history fans, 2012 was the year when we learned how many adults were buying YA books. This is still an oft-cited study with so many flaws that it should be read with some understanding of how teenagers are able to — or not able to, as it were — acquire books on their own.
2013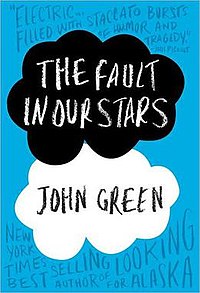 Bestseller: The Fault In Our Stars by John Green
NBA winner: The Thing About Luck by Cynthia Kadohata
I promise there are YA books which will make the NBA list, but that'll be happening in the latter half of the decade. Although John Green has been popular since his debut in 2005, it was his 2012 book which really flew off shelves. It would sell tremendously well in 2014, too, with the release of the film adaptation that year.
2014
Bestseller: Eleanor and Park by Rainbow Rowell
NBA winner: brown girl dreaming by Jacqueline Woodson
Rowell's debut YA novel sold extremely well in 2013, but it went up against some slightly-heavier hitters. With it receiving a Printz honor to kick off 2014, though, it seemed right to include it here as the bestseller of the year. After years of dystopian domination on the bestseller list, Green and Rowell made it clear that realistic fiction was far from dead.
Woodson's memoir in verse, which neatly toes the line between middle grade and YA, was a huge win and huge seller in 2014 as well. For many, it was their introduction to the long-time kid lit fan. It was also a forerunner to how the NBA awards would shift from middle grade heavy to YA.
Another big thing in 2014? We Need Diverse Books began.
2015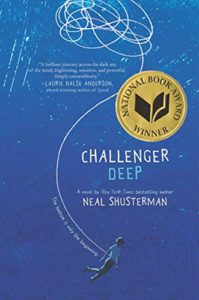 Bestseller: See below!
NBA winner: Challenger Deep by Neal Schusterman
In August 2015, the New York Times changed how they were ranking their YA bestsellers. It would be hardcover books only, which was a bit of a game-changer in terms of what books remained on the list and which would fall off. In the second half of the year, after the change was implemented, Victoria Aveyard's The Red Queen, Nicola Yoon's Everything, Everything, and Rainbow Rowell's Fangirl all remained on the list for a good period of time.
But according to Publishers Weekly, once the John Green titles were removed, the bestselling YA title was Ransom Riggs's Miss Peregrine's Home for Peculiar Children. It'd released a few years prior, but with news of the movie, the book's sales soared.
The NBA winner in 2015 seems, like the bestsellers list, to indicate shift. We're into the world of YA winning this award now, and more, the winner was Schusterman, a man of color, who depicts mental health in the story.
2016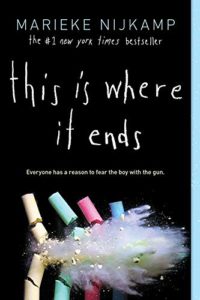 Bestseller: This Is Where It Ends by Marieke Nijkamp
NBA winner: March Book 3 by John Lewis, Nate Powell, and Andrew Aydin
The year when the election signaled a tone shift in the books we were discussing more broadly — no longer were dystopian titles the biggest books — we saw a graphic novel win the biggest award for children's literature. Nijkamp's multi-perspective debut YA novel explored gun violence. Both books highlight the hunger for social and cultural reform that would continue through the following years.
2017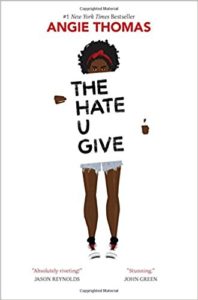 Bestseller: The Hate U Give by Angie Thomas
NBA winner: Far From The Tree by Robin Benway
Whispers about a huge book hitting shelves in 2017 from an author of color about Black Lives Matter began to hit in early 2016. So it's no surprise that Thomas's debut took the world by storm when it came out. The book is still in hardcover as of this writing, which is a remarkably long run in that format.
Although not focused on social justice, Benway's novel seems to have represented the power of a range of family experiences that readers have been clamoring for. Perhaps, too, the emotional release this book encouraged helped readers build up their resilience and reserves for continuing to advocate for a breadth of stories that were both windows and mirrors.
2018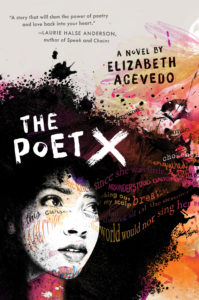 Bestseller: One Of Us Is Lying by Karen M. McManus
NBA winner: The Poet X by Elizabeth Acevedo
Readers wanted a thriller last year, and McManus's book delivered. Currently in development for small screen adaptation and with a sequel due out next month, chances are we'll be seeing McManus on the top of the best selling list for a while to come. The other huge seller last year? Tomi Adeyemi's Children of Blood and Bone.
Acevedo's novel in verse took home the NBA. This is the second book in verse to win in the last five years, as well as the third book not told in a "traditional" prose format. It explores family and cultural heritage — topics that, as seen, began to take center stage in the biggest YA books over the last few awards years.
2019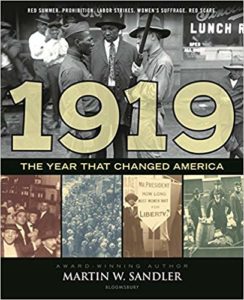 It's too early to know what the best seller will be this year, exactly, but dollars to donuts it'll be far more like the bestsellers of the last couple of years than those in the early part of the decade.
As for the NBA winner this year, 1919 by Martin W. Sandler won. This nonfiction dive into the social, cultural, and political history of 100 years ago was an interesting selection. The book is certainly savvy for connecting those past events to today's reality, but in my read, it wasn't necessarily representative of the most memorable book of 2019, but instead, one which spoke more to this moment. In other words, it's powerful now, but might not have the same punch upon reflection in a few years.
---
Thanks for hanging out and going down this memory lane of YA from the 2010s. Here's to amazing history to be made in the 2020s.
— Kelly Jensen, @heykellyjensen on Instagram and editor of (Don't) Call Me Crazy and Here We Are.